Unity: Central American Insurance Giant Counts Its People as Assets
Unity — the only regional insurance broker in Central America — is focused on delivering the best service to its clients.
That means the best negotiations on insurance programme coverage on all lines: personal, corporate, life and health; offering the best.
With a presence in Costa Rica, El Salvador, Guatemala, Honduras, Nicaragua and Panamá, Unity consolidates the experience of well-known local firms into one strong regional company — Unity by name, and unity by nature.
The company has a vision for the future which focuses on a three-pronged mission: to offer exceptional insurance brokerage service throughout the region, to achieve satisfaction for all clients with standardised processes, and to guarantee sustainable growth and profitability.
As well as being a leaders in the most important insurance companies of each country where it operates, Unity differentiates itself from the competition with a unique methodology — PRO, Personalised Risk Overview.
Through this initiative, Unity has designed and created insurance programmes tailored for individual needs. It believes in getting to know a client's specific needs with regard to business, risk and policy conditions.
It also factors in the cost of the most appropriate coverage to insure and protect its properties and human capital.
Unity prides itself on being a dynamic and entrepreneurial organisation. "We carry our business from a creative point of view, generating added value for our clients," says CEO Louis "Tito" Ducruet. "Innovation and initiative development in diverse areas has allowed us to obtain excellent results.
"Our service approach processes digital innovation in areas such as operations and digital sales, technological developments and access to international markets. This allows Unity to offer clients a unique experience, adapted to their needs and requirements."
Unity takes seriously its commitments to Social Responsibility and Ducruet says the company's people are "without question, our most valuable asset".
"Our team members hold in their hands the success of the insurance business," Ducruet says. "Additionally, we contribute to the development of the community through a wide variety of actions from social investment to volunteering in the region."
Unity partners in corporate volunteering, and works with CentraRSE, SumaRSE, Proyecto Sonrisa, Hábitat para la Humanidad and Ángeles Seguros.
---
---
You may have an interest in also reading…
Corporate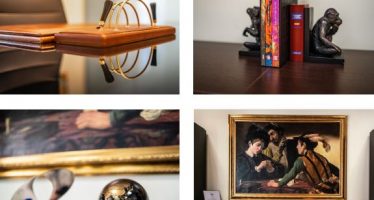 Fondo Pensione Nazionale, founded in 1987, is a complementary pension fund for Italian co-operative and agricultural banks. As a fondo
Corporate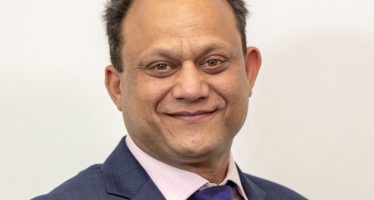 Increasingly, investors want their cash to have a real impact on efforts to combat climate change; they want to see
Europe
For Kathrein Privatbank, 2021 was all about innovation. In addition to adopting a new brand identity, it worked intensively on