CFI.co Meets the President and CEO of RCBC: Gil A Buenaventura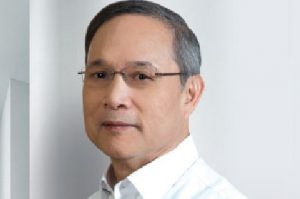 Mr Gil Buenaventura has been President and Chief Executive Officer of Rizal Commercial Banking Corporation (RCBC) since July 2016.
With over forty years of professional experience in banking and general management, Mr Buenaventura has overseen the growth in revenues and profits with the various banks he has been associated with through his expertise in strategy formation, business development, and relationship building.
Prior to joining RCBC, Mr Buenaventura was President and CEO of the Development Bank of the Philippines (DBP) from October 2012 to June 2016, which he steered to unprecedented growth, with earnings and total resources reflecting an annual compounded growth rate of 5.11% and 11.1% respectively. He fulfilled the Bank's role in nation-building by offering financing to infrastructure development, responsible entrepreneurship, and the protection of the environment.
DBP ended 2015 with a net income of P4.7 Billion and P504.1 Billion in total resources. Thus, DBP retained its position amongst the top ten banks in the industry. Aside from his position as President and CEO, Mr Buenaventura was Vice-Chairman of the Board of Directors and Executive Committee as well as member of the policy-setting trust, IT governance, and human resources committees. He also held key positions in DBP subsidiaries as Chairman of DBP-DAIWA Securities Corporation, DBP Management Corporation, DBP Data Center Inc., Local Government Unit Guarantee Corporation, and Vice-chairman of the Al Amanah Banking Corporation. Additionally, Mr Buenaventura held other key management positions such as Chairman of the credit, management, and asset liability committees.
Mr Buenaventura also held senior management positions at various other banks such as the Bank of the Philippine Islands (November 1996 – September 2012), where, as SEVP & COO, he was in charge of the Corporate Banking Group composed of corporate, middle market, and SME accounts representing more than 75% of BPI's lending portfolio and the Consumer Banking Group covering all nationwide branches. Additional responsibilities included the supervision and management of special business units such as the BPI Leasing Corporation, BPI Rental Corporation, Card Banking Group, the Japanese Desk, Special Accounts Management Department (managing remedial accounts), and the Special Lending Unit in charge of BPI's special funding sources from BSP, DBP, LBP, and guarantee/risk sharing facilities with LGUGC, IFC, and USAID. He also held additional direct oversight responsibilities of non-revenue generating areas including the Centralized Operations Group, Information Systems Group, and Human Resources Management Group.
Mr Buenaventura held key board positions at BPI Subsidiaries such as Chairman of the Board of Directors of BPI Leasing Corporation, BPI Rental Corporation, BPI Bancassurance Inc., BPI International Finance Ltd., BPI Express Remittance Corporation, Pilipinas Savings Bank, Prudential Investments Inc., BPI Direct Savings Bank, Ayala Life Assurance Inc., Ayala Plans Inc., FGU Insurance and BPI Foundation Inc.. He also held other key management positions such as Vice-Chairman of the Unibank management, credit risk, and asset liability committee and was a member of the Unibank financial risk management and asset management trust committees.
As head of Institutional Banking and Operations Group, Mr Buenaventura managed the Unibank's loan portfolio composed of corporate, middle market, SME, and retail banking accounts representing all of BPI's lending business. He likewise held key board positions as Chairman of Citytrust Realty Corporation, Citytrust Securities Corporation, member of the board of directors of BPI Family Savings Bank, and BPI Leasing Corporation. He was also a member of the Unibank Integration Committee during the bank's merger with Far East and Trust Co in 2000.
In July 2005, Mr Buenaventura was appointed President and CEO of Prudential bank after its acquisition by the Bank of the Philippine Islands while awaiting regulatory merger approvals. He was also a member of the Unibank integration committee during the merger with Bank of the Philippine Islands.
Seconded from Citibank Manila Branch, he served as Executive Vice-President of Citytrust Banking Corporation (May 1989 – April 1993) where he managed all lending activities except consumer loans, representing more than 70% of the banks' lending portfolio. He also supervised the Unibank Centralized Operations Group.
Mr Buenaventura likewise held various key senior positions in Citibank North America, Manila Branch and Citicorp International, Philippines (1975 – 1993).
Mr Buenaventura graduated from the University of San Francisco with a BA in Economics and holds a MBA in Finance from the University of Wisconsin. i
---
You may have an interest in also reading…
Corporate Leaders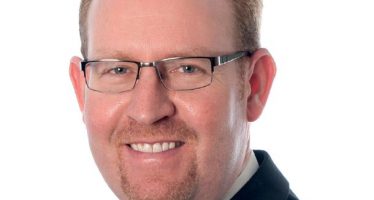 From a numbers guy of an automotive company to the CEO of one of the world's largest aluminium smelters, Tim
North America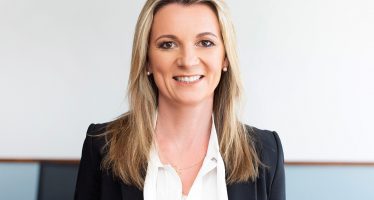 Toronto is North America's second-largest financial centre, and is fast becoming a destination of choice for companies looking to establish
Corporate Leaders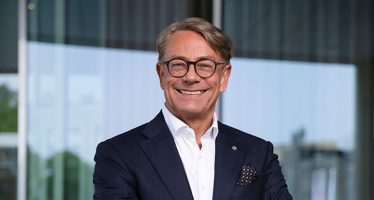 Johannes Sangnes is a Norwegian businessman with broad international experience from the convenience industry, having successfully led Reitan Convenience in