CFI.co Meets the Chairman of Kuwait International Bank: Mohammed Al-Jarrah Al-Sabah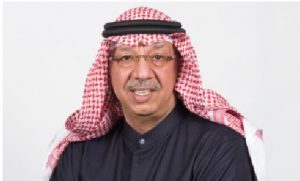 A seasoned veteran of the banking industry, Sheikh Mohammed Al-Jarrah Al-Sabah has served as chairman of Kuwait International Bank (KIB) since 2010. Sheikh Al-Jarrah first joined the bank's board of directors in 2007, bringing extensive professional experience in the banking and financial sector in Kuwait. His strong leadership and focused vision have proven to be a vital element driving the bank's continuous growth and success over the past few years; helping to position KIB at the forefront of the Islamic banking sector not only in Kuwait, but across the region as well.
Sheikh Al-Jarrah came on board at KIB during a pivotal moment in the bank's history – as it was making the transition from a conventional specialised real estate bank, known then as Kuwait Real Estate Bank, to a full-service bank operating in accordance with the principles of Islamic Law. Under his guidance, the newly invigorated KIB succeeded in achieving exponential growth across all areas, and in just a few short years, managed to cement its position as a key player in the Islamic banking sector in Kuwait. In fact, it was only six years later that the bank garnered its first award for Best Islamic Bank from World Finance, and that was only the first in a string of prestigious accolades for KIB and Sheikh Al-Jarrah.
A Prominent Figure in the Arab Banking Industry
Over the years, Sheikh Al-Jarrah has established himself as a key influential figure in the Arab banking industry, earning a reputation for being a first-class leader and savvy financial strategist. In addition to his role at KIB, Sheikh Al-Jarrah also currently serves as chairman of the Union of Arab Banks (UAB) and board member of the Kuwait Banking Association (KBA).
In his role as chairman of UAB, Sheikh Al-Jarrah has focused his efforts on shedding light on the significant role that Arab banks play in the international economic landscape, especially as global paradigms and balances of power continue to shift. Moreover, he has been an instrumental force in furthering UAB's efforts to enhance the reputation of Arab banks around the world, showcasing the industry's strength and continued growth despite the political and security challenges facing the region.
As a keen advocate of joint Arab-International banking cooperation, Sheikh Al-Jarrah has always sought to promote greater collaboration and unity amongst financial institutions across the Middle East and the GCC – in an effort to harness their combined resources and capabilities to drive sustainable social and economic development in the region.
The UAB chairman has frequently reiterated his belief that cooperation between Arab banks is not only important but crucial, helping mobilise human capital, conserve and maximise resources, and build capacities. He has also often warned against the dangers of the migration of domestic capital, and has been a very vocal champion of Arab banks channeling their investments into their local economies, thereby boosting economic development and creating job opportunities for local populations.
A Decorated and Distinguished Career
Sheikh Al-Jarrah has enjoyed a prolific professional career marked by numerous achievements, during which he has held several leadership positions with key market players in Kuwait, including: Kuwait Real Estate Investment Consortium, Commercial Bank of Kuwait, Kuwait Re-Insurance Company, Salhiya Real Estate Company, and Arab Insurance Group (ARIG). In addition to his role at KIB, Sheikh Al-Jarrah is also a member of the board of trustees at the Arab Academy for Banking and Financial Sciences, and serves as vice-chairman of the board of directors of Warba Insurance Company.
Over his long and distinguished career, Sheikh Al-Jarrah has received a host of honours and recognitions from key regional and international bodies, serving as testaments to his achievements and exceptional leadership. In 2013, Sheikh Al-Jarrah received the Golden Medal Award of Merit from the Tatweej Academy for Excellence and Quality in the Arab Region. He was further recognised as GCC Chairman of the Year by World Finance, a London-based global banking and finance journal, in 2015.
---
Tags assigned to this article:
kuwait
---
You may have an interest in also reading…
Richard Teng is the CEO of the Financial Services Regulatory Authority (FSRA) of Abu Dhabi Global Market (ADGM), an internationally
Dr. Nick Rischbieth, Executive President of the Central American Bank for Economic Integration (CABEI), holds a Bachelor's Degree in Economics
Stock brokerage in Bangladesh is not the most obvious of career choices ambitious students mull in Bangladesh. The few people