CFI.co Meets the CEO of Mineworkers Provident Fund: Mkuseli Mbomvu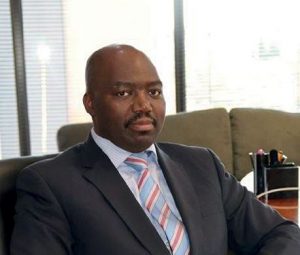 Since 2012, Mkuseli Mbomvu is the chief executive officer (CEO) of Mineworkers Provident Fund (MWPF). Before that, he held various senior leadership positions between Old Mutual and Sanlam and has been in the industry for the past twenty years. Mr Mbomvu is a proud member of, and active contributor to, industry bodies such as ABSIP and BMF. He is also a board member of the Fairheads Beneficiary Fund and chairman of MCTF. Mr Mbomvu holds a BBA-UNISA, SMDP-USB, and a Channel Leadership Degree from INSEAD.
MWPF is one of South Africa's oldest black retirement funds within the financial services industry and is counted amongst the top ten largest funds in the country. The fund's focus has been on improving investment returns, streamlining administrative processes, and establishing effective corporate governance. The fund is now one of the few financial services companies that truly understands the needs of the working class.
MWPF remains the backbone of the South African economy. The fund was created as a vehicle that would ensure that its members retirement benefits are of the highest standards. This commitment to excellence is embedded in the fund's ethos and values, and permeates through all its strategic objectives. Throughout the years, MWPF has focused its efforts on ensuring that the fund remains true to its founding principles of treating members with respect, restoring their dignity, and creating a lasting legacy.
Mr Mbomvu is currently spearheading the transformation agenda through empowering emerging black asset managers. He is focused on creating innovative and conscious investment products aimed at improving the lives of members in a sustainable way.
---
You may have an interest in also reading…
After being named Best Digital Bank in the UK for the second consecutive year, Masthaven Bank's founder and CEO Andrew
Fideicomiso Hipotecario – FHipo for short – is a mortgage REIT created for the sole purpose of acquiring, originating, co-participating,
Pushing the mobile experience beyond bookings is the next frontier to be settled by the online travel industry. One of