CFI.co Meets the CEO of JSW Energy: Sanjay Sagar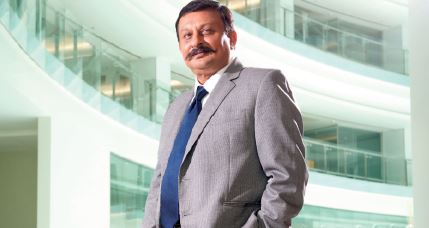 Mr Sanjay Sagar is the Joint Managing Director and Chief Executive Officer of JSW Energy Limited. An alumnus of Modern School, Delhi, Mr Sagar also holds a Degree in Economics from the prestigious Sri Ram College of Commerce, University of Delhi.
With a rich and varied experience spanning more than three decades in the energy and related sector, Mr Sagar has been instrumental in transforming JSW Energy into one of the most dynamic power companies in India. He is endowed with a keen techno-commercial acumen and has a knack for resolving complex issues related to government policies and procedures. This has helped him in converting seemingly impossible proposals into executable projects.
Before assuming his position on the JSW Energy board of directors in July 2012, Mr Sagar was President (Project Development) in the company. In that role he was responsible for coordinating contacts and negotiations with governmental and statutory authorities. During this period, Mr Sagar is also credited with setting the 1080 MW RWPL (Raj WestPower Limited) Project, at Barmer in north west India, firmly back on the road to completion and with bringing the associated Kapurdi Lignite Mine into production in record time.
Mr Sagar headed the Corporate Affairs Office of the JSW Group in Delhi from 2002 to 2006 before serving with Adani Enterprises between 2006 and 2008. Along with the position of Joint Managing Director and CEO, Mr Sagar holds the position of Vice-Chairman of Raj West Power Limited, a wholly-owned subsidiary of JSW Energy. Moreover, he continues to be a director with a seat on the boards of Barmer Lignite Mining Company Limited (BLMCL), JSW Power Trading Company, Jaigad Power Transco (JPTL), and a number of other associate companies.
Under his leadership, JSW Energy has registered exemplary performance across various operational parameters. The company has achieved aggressive growth through organic and inorganic routes. In barely three years, the company added 1,931MW of generating capacity and enhanced net generation and turnover by 49% and 53% respectively.
Mr Sagar led the successful acquisition of the 1,091MW Karcham Wangtoo and the 300MW BaspaII hydroelectric plants at Himachal Pradesh. This marked the entry of JSW Energy into the hydropower generation business. The company now is the largest private sector hydropower generator in the country. Mr Sagar is also the chairman of this newly acquired Himachal Baspa Power Company Limited (HBPCL).
Mr Sagar's primary focus has been on maintaining and improving operational excellence, enhancing and streamlining corporate processes and judiciously leveraging available intellectual resources. Under his guidance, the company implemented clear and consistent processes embedded across the organisation. This contributed significantly to the remarkable eight-fold increase in profits achieved during the past three years of his tenure.
Mr Sagar has set a clear growth roadmap and devised the organisational model aligned to it. He offers a strategic direction and vision that has allowed the company to prosper even in the current uncertain environment prevailing in the Power Sector in India. The dynamism and effectiveness of Mr Sagar's leadership is evidenced in the company's consistently superior performance in an otherwise highly subdued sector.
---
You may have an interest in also reading…
On the cusp of South Africa's move to democratic rule in 1990, Private Client Holdings (PCH) opened its doors in
FreeBalance is a customer-centric company, globally distributed, with integrated processes. The FreeBalance organisation and management structure is arranged in a
Abdulrahman Saleh Al Saleh is the director general of the government of Dubai's Department of Finance (DOF). He is also