CFI.co Meets the CEO of A&C Development Company: Andrew Asamoah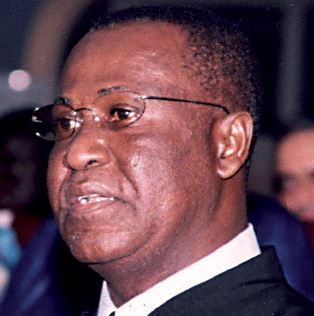 Andrew Asamoah is a brick-and-mortar kind of guy. He thoroughly likes real estate, loves the construction process and has a passion for anything with walls that is topped by a roof, preferably an elegantly looking one. He might have become a builder, architect or developer but instead went to law school and eventually collected a slew of post-graduate qualifications in public administration, human resource development, and public relations and journalism.
To satisfy his cravings for bricks and such, he built his first house at the age of 26. Predictably enough, it didn't stay with just one home. Today, Mr Asamoah owns a number of luxury homes in Kumasi and Accra, Ghana. During the three decades he was employed by the World Health Organisation (WHO), Mr Asamoah expanded his personal real estate portfolio with properties in the United Kingdom, The United States and France.
At the WHO, Mr Asamoah steadily rose through the ranks to become Director of Administration and Finance, along the way occupying positions as varied as Director of Career Management, Global Security Coordinator and Director of Personnel. Mr Asamoah also served as an adviser to the WHO Regional Director for Europe and was special adviser to the organisation's Director-General on Constitutional Matters.
Over the years, Mr Asamoah joined and contributed to the work of a number of professional societies, associations and charitable organizations. He has also written numerous essays and reviews for different publications and journals on management, administrative and legal topics.
However, after 30 years in the diaspora, Mr Asamoah and his family decided to return home to Ghana and contribute toward the development of the country. This was the moment at which Mr Asamoah could allow his passion for the building trades to take over: Supported by his wife Cecilia and their four children, he founded A&C Development – a family-run business guided by the Asamoah's trademark values of integrity, loyalty and discipline and by the family's dedication to excellence and teamwork.
A&C Development strives for total customer satisfaction and now counts on the services of an exceptionally talented team of professionals to deliver consistently well-planned and soundly designed real estate projects.
Employing the wide range of management skills gathered both domestically and abroad, Mr Asamoah has built A&C Development into a well-respected, resourced and even widely admired business.
Through A&C Development, Mr Asamoah aims to help give Ghana's capital city Accra a much-needed facelift: "Accra stands in dire need of modernisation if the city is to become a gateway to the region. Though fast growing, Accra still lacks the facilities and modern infrastructure needed to answer its natural calling."
Mr Asamoah thinks he might be able to do his part, however modest, and help Accra's city planners and managers attain the success their sustained efforts merit. As a former career diplomat, Mr Asamoah is aware of the importance of up-to-date commercial venues and leisure facilities when it comes to attracting both casual and business visitors to any given city. This is an area where Accra offers plenty of room for improvement and lots of potential for growth.
As CEO of A&C Development, Mr Asamoah is particularly well-placed to take this bull by the horns. His company now designs, builds and operates shopping malls, leisure complexes and luxury estates through which overseas visitors and Ghanaians alike may enjoy the rich culture of the country.
The facilities are built in such a way as to contribute toward improved family life, decreased inner-city traveling times, avoiding traffic choke points and thus helping decongest roadways. "We need to take a cue from other big cities and move large, multi-purpose shopping venues away from the downtown area. In Ghana most shopping is not available close to where people actually live. We aim to change that and in the process hope to help solve the perennial problem of traffic-jams."
The first shopping mall built with this vision by A&C Development is almost ten years to date and open for business in the East Legon suburb, about twelve kilometers to the north-east of the Accra city centre. The facility which includes a Shopping Mall, a Business Centre, Fitness and Leisure Centre is a multi million dollar development project undertaken by Mr Asamoah's company.
In recognition of the above, the Government of Ghana has recognized his achievements by conferring on him the National Honour of the Order of the Volta – Officer – for distinguishing himself in Private Sector Development.
---
Tags assigned to this article:
ghana
---
You may have an interest in also reading…
Latin America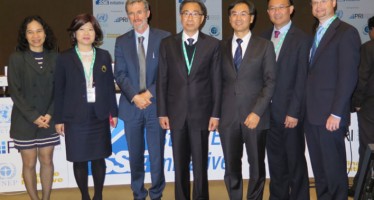 The 4th biennial Global Dialogue on the Sustainable Stock Exchanges (SSE) Initiative, concluded yesterday (10/14) at the United Nations Geneva
North America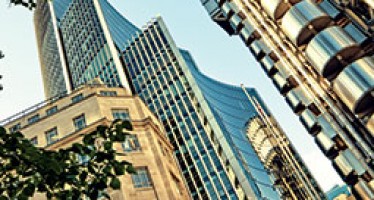 Policy makers in the advanced economies at the core of the global financial crisis can make the claim that they
Finance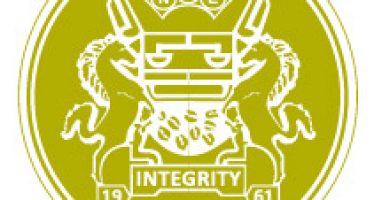 October, 2014, Seoul, Korea: The Nigerian Stock Exchange ("the NSE"), today, announced that it received a unanimous vote for admission