CFI.co Meets the CEO of First Registrars and Investor Services: Bayo Olugbemi, FCIB, FCMR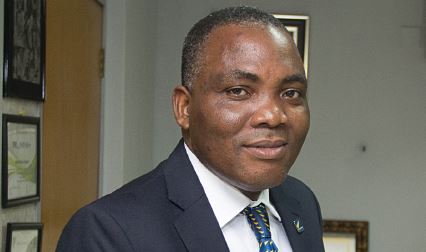 Share registration is a vital plank of the investment banking industry and Bayo Olugbemi has played a vital role in redefining this important area of Nigerian national banking operations. His work has been instrumental in transforming share registration from a costly venture to a profit-making proposition that benefits all stakeholders. The innovative approach pioneered by Mr Olugbemi is also responsible for the introduction of additional products and services which have now become de-facto industry standards. For example, in an effort to reduce unclaimed dividend to a minimum, Mr Bayo Olugbemi introduced prepaid cards so that shareholders do not necessarily need to have a bank account in order to receive their dividends.
In Nigeria, as elsewhere, regulatory policies aimed at protecting the interest of investors are becoming more stringent. At the same time, the industry is fiercely competitive. Mr Olugbemi believes that only those organisations that are able to identify and deliver beyond the expectations of customers will survive the tough times. He makes it the priority for all team members, himself included, to continuously deliver on excellence in customer experience and transparency.
A career banker, Mr Olugbemi believes in playing by the rules and sees abundant opportunities for innovation throughout the industry. He is the pioneer Managing Director / CEO of First Registrars and Investor Services Limited (formerly First Registrars Nigeria Limited). He has held the position since January 2000. While at First Registrars, Mr Olugbemi increased client numbers six fold to well over sixty companies. He is proud of adding blue chips and multinational corporations to First Registrars' client base. During his tenure the company reserves grew from N10 million to over N6 billion before the divestment of First Bank Group from First Registrars.
In addition to his job at First Registrars and Investor Services, Mr Olugbemi currently serves as a director on the board of the Central Securities Clearing System (CSCS), the Central Securities Depository of the Nigerian Capital Market. He also sits on the board of many other Nigerian businesses and entities such as CIBN Press, Attwool Schools, and Oluyole Global Resources.
A professional passion for investment banking and share registration underlies Mr Olugbemi's impressive career. He started working in investment banking at the Registrar's Department of Union Bank of Nigeria (now GTL Registrars). Before his appointment as the Managing Director / CEO of First Registrars, he held the same position at NAL Registrars (now Sterling Registrars). Mr Olugbemi was instrumental in setting up a number of Registrars companies in Nigeria including United Securities Registrars, DBL Registrars (formerly Diamond Bank Registrars), Sterling Registrars (formerly NAL Registrars) and Rims Registrars.
Mr Olugbemi gained a first degree (BSc Hons) in Accounting from the University of Lagos and followed this with a Master's Degree in Business Administration (MBA) in International Business Management from Lagos State University and an MSc in Corporate Governance from Leeds Metropolitan University in the United Kingdom.
Impressively well-connected, Mr Olugbemi is an alumnus of Lagos Business School, Harvard Business School, Boston, IMD Lausanne Switzerland, INSEAD Singapore, Wharton Business School, and Stanford Business School. He is a fellow of the Chartered Institute of Bankers of Nigeria (CIBN), the Institute of Capital Market Registrars (ICMR), the National Institute of Marketing of Nigeria (NIMN), the Chartered Institute of Taxation of Nigeria (CITN), the Certified Pension Institute of Nigeria (CPIN), the Institute of Directors (IOD), and the Nigerian Institute of Management (Chartered).
Moreover, Mr Olugbemi is a member of the Chartered Institute of Stockbrokers & Certified Institute of Investment Analysts. He is currently the President and Chairman of the governing council of the Institute of Capital Market Registrars (ICMR) and), the National Treasurer of the Chartered Institute of Bankers of Nigeria (CIBN) and the Deputy Treasurer, Lagos Chamber of Commerce and Industry (LCCI). Mr Olugbemi was a two-term Chairman of the Chartered Institute of Bankers of Nigeria (CIBN), Lagos State Branch. He also serves as the president of the Ibadan Jericho Businessmen Club (JBC), Ibadan.
Mr Olugbemi has extensive experience in investment banking and portfolio management and is a trainer in leadership, management, corporate governance and ethics, business formation, capital market development, and share registration. He is a pastor in The Redeemed Christian Church of God (RCCG) and serves as Assistant Pastor-in-Charge of Lagos Province on Corporate Social Responsibility. He is happily married and blessed with three children.
---
Tags assigned to this article:
nigeria
---
You may have an interest in also reading…
Bernhard Imbach has experienced almost every aspect of the banknote industry throughout his successful career over the last 35 years.
Battling the odds – an economic crisis, the surge in online gambling, and indoor smoking bans – Alexander Tucek has
Rubrics Asset Management is an independent boutique investment manager, specialising in providing actively managed fixed-income strategies for institutional and private