CFI.co Meets the Chief Executive of Business Banking at Absa Bank: Roy Ross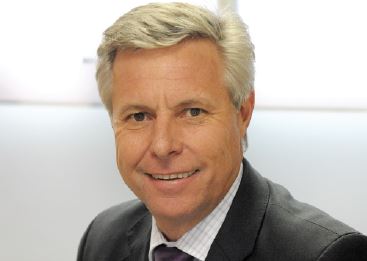 For banks, shuffling deposits around is so last century. While taking deposits and extending credit – both in a plethora of often highly complex and innovative ways – remain at the heart of the banking industry, this stripped-down business model no longer suffices. In a sense, the modern bank – properly geared for future growth – is rediscovering its earlier function as an enabler of business and a driver of overall economic growth and, indeed, prosperity. Though still very much a provider of financial services, such a bank also operates in a social space – empowering local entrepreneurs and facilitating the growth of small and medium-sized businesses.
The story of Lethabo Milling, a black-owned company in South Africa, illustrates what a bank can accomplish once it decides to lend a helping hand to budding businesses. Through its Enterprise Development Fund, Absa Bank – one of South Africa's Big Four banks and part of Barclays Africa Group – managed to forge a deal between Lethabo Milling and local Walmart subsidiary Massmart.
The miller is to supply the retail giant with 10,000 tonnes of maize meal. With this order in place, Lethabo Milling received a R8.2m (GBP467,000 / USD685,000 / EUR646,000) loan that enabled the company to buy a new mill, upgrade its plant, and acquire new packaging machinery. Meanwhile, Massmart contributed with a grant of R1.6m and is a guarantor for half of the loan amount.
According to Lethabo Milling CEO Xolani Ndzaba, the company's growth has been hampered not so much by slack demand, but by a lack of financing. A relatively new company, Lethabo Milling was founded in 2010 on the premise of delivering quality products at convenient prices. However, breaking into the market and the various supply chains proved an uphill battle for the newcomer.
"SMEs are close to our heart," says Roy Ross, Chief Executive of Business Banking at Absa Bank: "We do not just lend money to people; we can help them with almost any aspect of their business, from financial management to human resources and marketing." Mr Ross is quite passionate in maintaining – and expanding – Absa Bank's long-standing leadership role as the go-to and can-do bank for start-ups and micro, small, and medium-sized business in South Africa.
Mr Ross explains that the market may be divided into four distinct segments, each facing both unique needs and challenges. The lion's share of that market is taken up by medium-sized businesses that are firmly established: "Since decades, these have been the companies we focus on: businesses with an annual turnover anywhere from R10m to R500m. They often need assistance to break out and embark on a trajectory of sustainable growth."
Smaller businesses, likewise boasting a solid track record, may also count on Absa Bank to provide the wherewithal and expertise necessary for growth: "These businesses are often run out of domestic premises and attain an annual turnover of between R1m and R10m. Not all of them are keen to pursue growth. In fact, only about twenty percent actively seek help to expand their business."
That help is available at the nine Enterprise Development Centres maintained by Absa Bank throughout South Africa. Mr Ross: "It is here that emerging business can find the tools and knowhow needed for success. At the centres, our professionals are able to help smaller businesses plug into the value chains of our larger clients. Providing such linkages is an essential part of our business as a bank."
Absa Bank also maintains an online portal where SMEs may display their products and services and find a wealth of business-related information. So far, over 20,000 small and medium-sized South African companies have registered at the portal which, crucially, also provides up-to-date specifics on contracts open to bidding and other business opportunities.
Throwing its not inconsiderable corporate weight behind a broader push to support and empower SMEs, Absa Bank has developed a framework of enterprise development policies that may come to serve as a blueprint for similar initiatives by the Barclay Africa Group elsewhere on the continent. Mr Ross explains: "Our model of business segmentation has proved quite successful and the idea is to extend it to other markets such as Kenya, Ghana, Botswana, and Zambia."
The Absa Bank head of Business Banking is also leveraging the bank's network of over 800 branches to keep in close proximity to clients and to roll out other initiatives. In the Tshwane Metropolitan Municipality (Pretoria and environs), Absa Bank is working with local authorities to develop and support micro businesses. With French development agency AFD (Agence Française de Développement) the bank has an agreement in place to install green energy supply systems for small businesses and farms.
"Recognised as key drivers of the economy, SMEs and agriculture sit high on the government agenda. In fact, a special Department of Small Business Development has now been created to coordinate efforts aimed at furthering entrepreneurship in the country. This shows the strong support the sector is awarded by the government. For a long time, Absa Bank has been one of the lead advocates of SMEs and agriculture. We already have a number of programmes in place to support small and emerging farmers. Partnering with the government, to help it attain the goals set, fits really well with Absa Bank's own priorities and business model."
---
You may have an interest in also reading…
Africa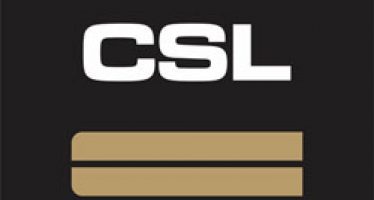 Gboyega Balogun (Managing Director) Mr Balogun holds a B.Sc. in Economics and Management from the University of London (Royal Holloway
Corporate Leaders
Delen Private Bank is specialised in asset management for private clients. With over €29 billion in assets under management, the
Corporate Leaders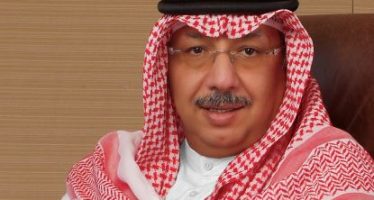 For over forty years, Kuwait International Bank (KIB) has been at the forefront of the drive towards innovation and excellence