CFI.co Meets the Managing Director of Bangladesh Building Systems: Abu Noman Howlader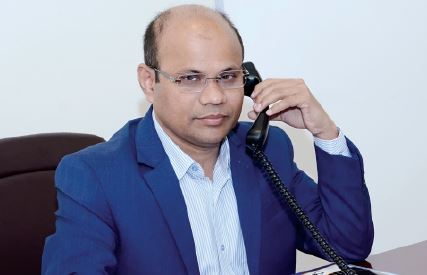 Engineer Abu Noman Howlader is a successful industrialist in Bangladesh who is the managing director of the Bangladesh Building Systems Ltd. The second of six children, Mr Howlader was born in Bhola District in 1973. His father was a teacher. He has completed his BSc in Mechanical Engineering from the Bangladesh University of Engineering Technology (BUET) – one of the most renowned institutions of higher education in Bangladesh.
After graduating from BUET in September 1997, Mr Howlader joined in Sinha Textile – the largest textile mill in Bangladesh where he remained until June 2000 when he embarked upon his career in business. Founding his own company, Mr Howlader leveraged his strong background in manufacturing industry and engineering technology. High-tech projects in particular require leadership based on knowledge of cutting edge technology. Mr Howlader brought precisely the kind of management required to propel his company to the very apex of the local high-tech industrial sector.
Mr Howlader is intimately acquainted with Bangladesh heavy industry and started his venture with a solid business plan and desired to make a sizeable contribution to the country's industrial development as well as its economy.
Mr Howlader has set up a number of companies in Bangladesh which sustain the nation's economy. He is the honourable managing director of BBS Cables, BBS Metallurgic Industries, Nahee Aluminum Composite Panel, Helix Wire Cables & Industries, Nahee Geo-Textile Industries, Xiamen Reflective Insulations, Speed Builders and Engineers Ltd.
He is also the director of BBS Infrastructure, BBS Developers, Total Knit Composite, Nahee LPG, BBS Ready-Mix Concrete, BBS Distributions, and Nahee SS Pipes Industries Ltd.
He was presented with the 2011 Kabi Nazrul Gold Medal Business Asia Award as the Best Entrepreneur of the year 2010-2011 for his remarkable contribution to green business. The Financial Mirror awarded him its National Business Award.
Mr Howlader is a corporate member of the Dhaka Chamber of Commerce & Industry (DCCI), Uttara Club, Bangladesh Electrical Association, and Electrical Merchandise & Manufacturing Association. He is also a member of the Bangladesh Malaysia Chamber of Commerce & Industry (BMCCI), National Association of Small & Cottage Industries of Bangladesh, Turkey Bangladesh Chamber of Commerce, Steel Building Manufacturing Association of Bangladesh (SBMA), Capital Recreation Club, and Gulshan Runners Society, Banani Club, Uttara Engineering Club, Institute of Engineers Bangladesh (IEB). He is also a life member of the All Community Club in Bangladesh.
Mr Howlader is involved in many social activities and a founding member of Abdul Hannan Howlader Secondary School. He is also a donor member of the Karimganj Secondary School, Telehati High School, and Sheora Rail Line Nurani Madrasha. He is the founder of the Alhaj Abdul Hannan Howlader Scholarship.
He has visited a number of countries such as the UK, Sri Lanka, Saudi Arabia, Australia, Thailand, Singapore, India, Malaysia, China, Hong Kong, UAE, amongst others. He spends his leisure time in reading books, travelling abroad, and playing cricket.
Engineer Howlader aspires to be a successful entrepreneur in Bangladesh and seems to have a special role in every institution that he touches. He has dedicated all his achievements in life to his beloved father and mother.
---
---
You may have an interest in also reading…
Finance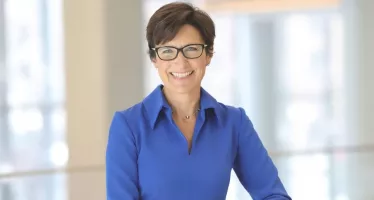 Jane Fraser, the CEO of Citigroup, is no stranger to glass ceiling and glass cliffs. Fraser, the first woman tapped
Corporate Leaders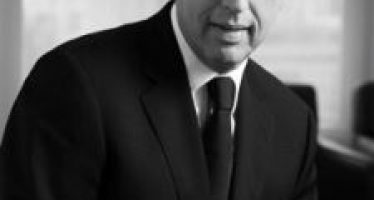 Dr. A. Klagsbald & Co. Law Offices is one of Israel's leading law firms, founded by Dr. A. Klagsbald, who
Corporate Leaders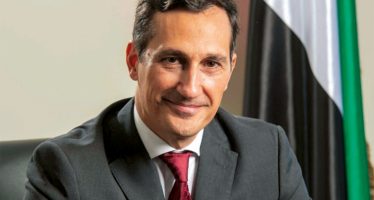 The UAE's burgeoning non-oil exports over the past three decades have made it one of the most diversified economies in