CFI.co Meets the Founder and CEO of Optimum Asset Management: Alberto Matta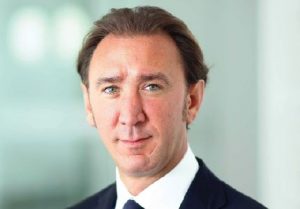 It is difficult to find top-tier service levels in a small firm. Indeed, Optimum Asset Management offers an excellent level of service with the added benefit of flexibility and customised solutions. Mr Alberto Matta, the firm's founder and CEO, briefly depicts his distinctive approach to investments.
Optimum has established a bespoke and unique approach, compared to the ones offered by larger funds. It is based on the firm belief that customised and integrated investment solutions are an exceptional way to create a solid and lasting partnership with investors. Thanks to his expertise with institutional clients and his unparalleled knowledge of their investment needs, Mr Matta has managed to create a firm that adheres to the highest standards and strives to create long-term value for its investors.
Currently managing more than EUR 1 billion in assets, the firm's prime expertise and successful track record is in real estate with a focus on the most attractive markets in both Europe and the United States.
Optimum mainly raises equity from institutional investors such as pension funds, insurance companies and banks. As clearly depicted by Mr. Matta, these investors mostly have long term liabilities and, therefore, it is highly inefficient for them to go after liquid investments, which typically offer lower returns compared to those offered by illiquid assets of the same risk segment (real estate private equity funds).
The company indeed focuses on the latters, offering a unique approach that merges into one the positive aspects of both banking and asset management: it offers the flexibility and the tailor-made solutions typical of the former, while it adds the value creation and the alignment of interests expected from the latter one.
Optimum's distinctive approach also encompasses its vertical integration of asset, property and facility management activities.Thanks to its deep knowledge, Optimum is able to identify even the most hidden off-market deals selecting undervalued properties and, through its effective and lean asset management structure, is able to minimise due diligence and acquisition times.
Thanks to its close integration with local and highly skilled professionals for property and facility management, Optimum guarantees the perfect execution and constant monitoring of the investment strategy designed for every property in order to fully exploit the potential of the portfolio.
Mr Matta founded Optimum Asset Management in 2009. He is the firm's Chief Executive Officer. Headquartered in Luxembourg, the company expanded quickly and today has representative offices in Berlin, London, Malta and Miami. Optimum's funds invest in Germany (Berlin), United States (New York, Miami, Los Angeles and San Francisco), Hungary (Budapest), Italy and Bulgaria. Additionally, the firm is well placed to leverage its already established network of international relationships and to source new investment opportunities almost anywhere in the world.
Optimum is planning to increase the investments in its current core markets, as well as to expand its geographic reach. Thanks to its impressive track record in the Berlin real estate market, the firm is currently in the fundraising phase for its third fund, focused on the German capital, and plans to launch a second fund dedicated to the United States within the next two years. The management team is also actively monitoring possible investment opportunities arising in emerging markets.
Leveraging the management team's twenty-years of experience in the investment business, the firm has also successfully completed portfolio restructuring operations through its affiliated fund platform in Malta and its management company – Futura Funds SICAV and Futura Investment Management, respectively.
After obtaining his university degree in finance at North-Eastern University in Boston, Mr Matta first worked in New York and then in London at Merrill Lynch and Bankers Trust, contributing to the development of the derivatives business in the European market. Afterward, he moved to BNP Paribas, focusing on complex securitisation and structured credit derivatives transactions, being then appointed as European co-head of the Origination Business for Financial Institutions. He worked also on the distribution side of the investment business at ABN AMRO Bank and at Barclays Capital. In 2006, he became managing partner at BMB Investment, a non-regulated investment company based in Spain. In 2009, he founded the Luxembourg based Optimum Asset Management.
---
---
You may have an interest in also reading…
Africa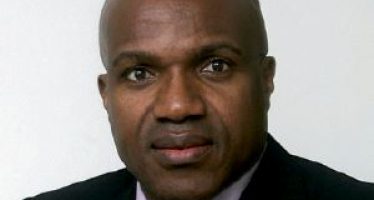 Mr Eke U. Eke joined Schlumberger in 1993. He has gained a vast array of technical and managerial experience from
Corporate Leaders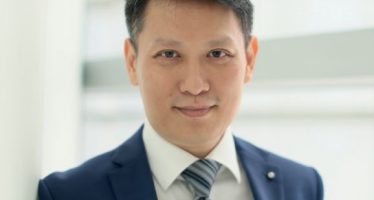 Richard Teng is the CEO of the Financial Services Regulatory Authority (FSRA) of Abu Dhabi Global Market (ADGM), an internationally
Corporate Leaders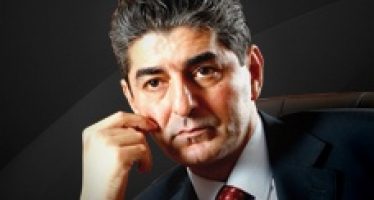 Born in 1963 at Irbid, Jordan, Naseer Shahir Homoud is a multi-dimensional personality – primarily a real estate developer but