Out with the Old: President Biden Sets to Work, COVID Top Priority
Freshly installed in the Oval Office, the 46th president of the United States immediately set to work reversing a slew of his predecessor's orders and decisions. In a matter of minutes, Joe Biden's first acts renewed the country's membership of the World Health Organisation (WHO) and committed the US to re-join the Paris climate accord. He also cancelled the ban on visitors from Muslim countries and halted work on Trump's iconic wall, spanning part of the 3,145-kilometre-long border with Mexico. Only about 727 kilometres of wall has been built – all paid for by US tax dollars – with most of it replacing old fencing. During his single term in office, Trump managed to extend the wall by just 80 kilometres.
President Biden's first acts as commander-in-chief concerned the '100 days masking challenge' which requires mask wearing and social distancing in all federal buildings. The president urged Americans to cover up and help fight the Corona Pandemic which has now costs more than 400,000 lives in the US alone. President Biden also signed an executive order to appoint a covid-19 response coordinator who is to oversee and streamline all federal initiatives, programmes, and policies related to the fight against the pandemic. The new 'corona tsar' is also charged with organising the manufacture, supply, and distribution of vaccines, test kits, medical hardware, and personal protection equipment.
The previously embattled and side-lined Dr Anthony Fauci, head of the National Institutes of Allergy and Infectious Diseases, took centre stage and said on Thursday that the US will join the Covax programme set up and run by the WHO to provide vaccines to disadvantaged countries. Fauci also revealed that his country will support other 'multilateral efforts' to combat the pandemic and said that the Biden Administration is ready to resume 'regular engagement' the WHO and fulfil its financial obligations to the organisation.
On his first day in office, President Biden also resuscitated the Office of International Health and Biodefense under the overall aegis of the National Security Council. The directorate was set up in 2014 but dismantled by Trump a few years later. Getting a head start on his signatory 1.9 billion stimulus package, which awaits approval by Congress, the new president ordered an immediate halt to foreclosures and evictions triggered by payment arrears resulting from loss of income. He also extended the pause on student loan repayments.
Setting both the tone and pace of a more environmentally minded administration, President Biden reversed the go-ahead for the development, exploration, and exploitation of the Bears Ears and Grand Staircase-Escalante national monuments in Utah and the offshore wildlife protection areas of New England. He also cancelled the federal permits for the $9 billion Keystone XL pipeline which was to carry oil extracted from the tar sands of Western Canada to Nebraska.
President Biden also ordered the Immigration and Customs Enforcement (ICE) to revert to its original arrest priorities which were changed on Trump's first day in office four years ago. ICE officers are no longer allowed to target undocumented immigrants who have no prior arrest record and pose no danger to the community. Deportation flights have also been temporarily halted until a comprehensive new set of federal guidelines has been issued. In the days leading up to the change of guard in Washington, ICE hurriedly organised an exceptionally large number of deportation flights. President Biden moreover requested Congress to grant a path to citizenship for millions of 'Dreamers', undocumented youngsters who immigrated to the US with their parents but ended up in bureaucratic limbo.
By ditching key elements of the legacy left by Trump, the Biden Administration hopes to re-establish a sense of normality both at home and abroad. Yesterday, he addressed White House staffers and demanded decency, threatening to fire anyone treating colleagues with disrespect.
As President Biden took over the reins of power and set to work, markets worldwide inched higher. Investors' feelings were buoyed in light of the outsized stimulus package which is expected to be fast-tracked through both houses of congress in near-record time, lifting not only markets but the national spirit as well.
---
---
You may have an interest in also reading…
Brave New World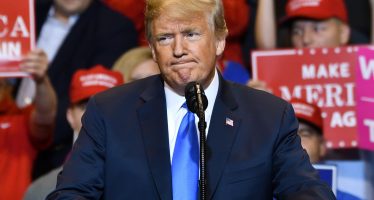 A disconnect between the medium and Trump's message deprived the incumbent President of a second term in office. However, seventy
Brave New World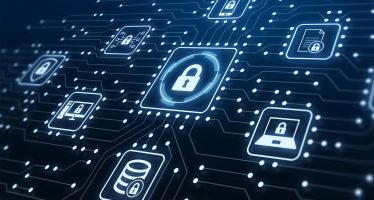 The internet has come a long way since the good old days of dial-up. It was slow but relatively safe.
c-19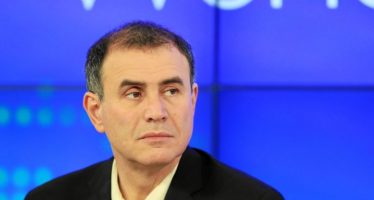 A celebrated political economist who received fifteen years of fame for identifying the housing bubble and predicting banking crisis of