Tales of Shopkeepers, Trolley Cops, and Markets
Shopkeepers in Wales have reported a disconcerting increase in the number of scarcely clad patrons visiting their premises, often sporting nothing more than underpants and a facemask. The quasi-streakers roaming the aisles of Welsh grocery stores and pharmacies are on a mission to highlight the absurdity of the 'firebreak' lockdown ordered by the devolved government of First Minister Mark Drakeford which outlaws the in-store sale of 'non-essentials' – including clothing.
The official list of approved essentials offers case study, as fascinating as horrifying, of micromanagement and its many ills: Socks are included on the list of basic necessities, but tights, stockings, and shoes somehow didn't make the cut. Magazines and newspapers may be sold, but not books which are imprisoned on shelves cordoned off with black and yellow crime scene tape.
Toilet paper is, of course, essential to the preservation of dignified human life as are greeting cards and stationery, though DVDs, video games, and boardgames – or anything else that could provide wholesome family entertainment during prolonged periods of house arrest – are verboten, save for beer and liquor.
Sanitary pads and baby formula were initially excluded as well until a mighty spat erupted that prompted the hapless first minister to backtrack and recommend shopkeepers use their 'discretion' on the selling of non-essentials. The Welsh government's shopping list has now been amended to include cling film, kitchen foil, clothes, nappies, baby toys, and a range of sanitary products, amongst others.
Trolley Cops
Still, earlier today rumours circulated that the sale of pumpkins was being banned by zealous checkout assistants over suspicions that shoppers could use the winter squash for other than nutritional purposes. This probably falls roundly, as it were, in the fake news category but credible reports over 'trolley cops' inspecting customers' groceries for contraband and ordering the summary expulsion of any item not officially sanctioned, illustrate the utter madness that has been unleashed by the Corona Pandemic.
The world as it existed up to March has been replaced by an at times dystopian reality that now has regional governments emit edicts to regulate the minutia of civil life. Whilst only a handful of vociferous fringe dwellers continues to deny the need for lockdowns and other restrictions on mobility – and rebels against such measures – most governments fail to lead by example and are somehow unable to properly communicate their grand strategy – if they have one – for countering the pandemic.
Earlier this month, British Prime Minister Boris Johnson launched his world-beating 'moonshot' with the inevitable aplomb and fanfare that such an event mandates, only to watch it misfire almost instantly. Outsourced to private contractors, engaged on terms shrouded in secrecy, the government's national test-and-trace programme has turned into an embarrassing £12 billion fiasco. One company even managed to insert a 'no penalty' clause in its £410 million government contract, ensuring it gets paid in full even if targets are missed. And that was what happened: In September, the company managed to trace just 58.6 percent of the positive contacts where it had promised to reach 80 percent 'or more'. It soon transpired that management had hastily mobilised a small army of untrained teenagers to do the tracing – on zero-hour contracts.
The Fringe
Given the sheer amount of bumbling, it is a small wonder that more people have not joined the fringe where the suspicion reigns that corona is part of some sinister conspiracy hatched to deprive citizens of their freedoms. However, encouragement may be sourced from the fact that many governments have been unable to organise even a proper call centre. Plotting a sinister global power grab in deep secrecy seems a few bridges too far for the present cohort of political luminaries.
The ineptitude is, thankfully, not limited to the UK. Earlier this week, the track-and-trace network that was set up to map the spread of the novel virus in Berlin – a corona hotspot – collapsed, prompting state Health Minister Dilek Kalayci to ask people who tested positive to self-quarantine and urge all those they have been in contact with to do likewise – before contacting the authorities.
Whilst France prepares for its second full-blown lockdown and Germany tightens the restrictions on social mobility, European markets took a nosedive as investors belatedly realised that the thrilling third quarter was nothing more than a dead-cat bounce. By mid-week, Europe's benchmark Stoxx 600 had accumulated a 6 percent loss over just three days of trading.
In the US, the S&P 500 on Wednesday recorded its biggest single-day loss since June and retreated 3.5 percent whilst on course for its worst weekly performance since the March market crash. The bear sentiment soon infected the commodities market whilst portfolio managers sounded the alarm and warned in rare unison that a second full lockdown would raise questions about the corporate survival rate in particularly hard-hit sectors such as the airline, cruise, hospitality, and live entertainment industries.
The oil and natural gas sector is also being crushed by a marked slowdown in demand, and the attendant slump in prices, plus the rapid ascendancy of renewables. So far this year, the sixteen oil and gas blue chips included in the Stoxx 600 have seen their market capitalisation tumble by an average of 53 percent. An estimated €360 billion in value went up in smoke. Shell, Repsol, Eni, and BP have each lost more than 60 percent of their value in barely ten months. This week, shares in Shell touched a 25-year low. Investors have not been overly impressed by solemn pledges to green the industry and promises to that effect were met with either incredulity or indifference.
Next week promises to be little better with markets expected to hold their collective breath as the US elects a president. The possibility of a contested outcome pushed the Vix volatility index to 40.7, more than double its long-term average.
Saving Bookstores
There is, however, also a bit of good news to report. Readers in the US and Europe rescued two of the world's most iconic bookstores. After its owner Nancy Bass Wyden revealed that her Strand Bookstore on the corner of Broadway and East 12th Street in Manhattan was facing extinction, booklovers rushed to the rescue and placed more than 25,000 online orders over the weekend, bringing in well over $200,000 in sales and briefly crashing the website while surfing the stock of new, used, and rare books.
Founded in 1927 by Benjamin Bass, a Lithuanian immigrant, with $300 in cash, the Strand Bookstore survived world wars, market crashes, the Great Depression, and the rise and fall of big box stores and e-books. The grand store even held its own against behemoth online retailers. With 18 miles of books spread over four floors, the distinctive store employed 188 staff before the pandemic. Most have been furloughed. Ms Bass Wyden promised that the Strand Bookstore would remain open until after the festive season when she will re-evaluate its prospects.
In Paris, France, the equally iconic Shakespeare and Company bookshop was also saved by loyal patrons. On Wednesday the store's management revealed that it had burned through all its savings after suffering a loss in revenue of 80 percent since the first wave of the pandemic struck. Store manager Sylvia Whitman asked customers 'who can afford it' to order books online. She has since been deluged with orders.
Shakespeare and Company is a Paris landmark made famous by writers such as F Scott Fitzgerald, Ernest Hemingway, TS Eliot, James Joyce, Allen Ginsberg, and James Baldwin – amongst a many other erudite greats who not only bought books at the store but also shacked up in between the stacks and rows of literature for days and weeks on end. In return for a place to spend the night (and the day), they'd help sort new arrivals and offer advice to patrons. Over the decades, the 'socialist utopia masquerading as a bookstore' welcomed more than 30,000 'tumbleweeds' as the literary strays are affectionately known.
---
---
You may have an interest in also reading…
c-19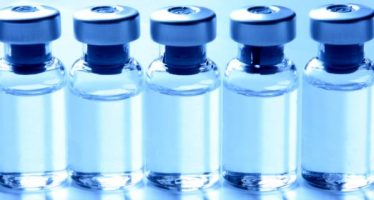 Mind the paradox. Thanks to EU law, the UK has become the first country to certify for clinical use the
Finance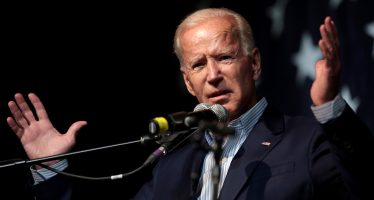 Yesterday, equity markets the world over went near-ballistic on the news that an effective vaccine had been developed to tame
c-19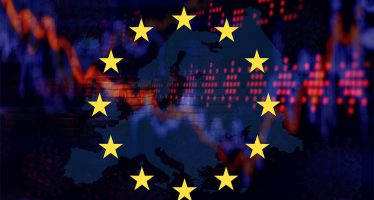 Just before the weekend, Germany nosedived into a recession after the Statistisches Bundesamt, the country's statistics bureau, announced a 2.2