A Famine of 'Biblical Proportion'
The worst humanitarian crisis since the end of World War II. That is how World Food Programme (WFP) Executive Director David Beasley described the impact of the corona pandemic on vulnerable people in countries suffering war and drought.
According to Mr Beasley, an estimated 130 million people teeter on the edge of starvation in a famine that may soon reach a 'biblical proportion'. An equal number of people have seen their food security deteriorate dangerously and may shortly face 'crisis levels of hunger'.
The WFP provides food aid to about 100 million people in Africa and the Middle East. Starvation, Mr Beasley warns, may be significantly more lethal than covid-19. The United Nations programme forecasts that without a major expansion of the global aid effort, the looming famine may claim up to 300,000 lives per day over a three-month period.
In a report to the UN Security Council, the WFP requests $350 million in supplementary funding for new logistics hubs that help speed up the delivery of food aid. Mr Beasley also needs the Security Council to stop wars and press governments to allow the unimpeded access of humanitarian workers and supplies to people in need of emergency aid.
In his 2020 annual report, Director-General Qu Dongyu of the Food and Agriculture Organisation (FAO) points to escalating conflicts, extreme weather events, economic shocks, and more recently a plague of desert locusts and the corona pandemic as culprits of increased food insecurity. Mr Dongyu said that the FAO has mobilised its resources in a way not seen since the organisation's founding in 1945.
Jan Egeland, secretary-general of the Norwegian Refugee Council and a former top UN official, agrees: "In my 40 years as a humanitarian worker, I have never seen as many people displaced by conflict as now." By way of example, Mr Egeland cited Burkina Faso where over the past twelve months the number of people forced to leave their home due to drought and conflict has increased ten-fold – an escalation not seen anywhere else in the world. Mr Egeland also appealed to the UN to ensure the safety of humanitarian workers and guarantee their access to distressed people.
Now to the other extreme of the scale: Amazon founder and CEO Jeff Bezos has seen his fortune balloon north of $138 billion. According to Bloomberg´s Billionaires Index, Mr Bezos is the only one of the world's five richest people not to have lost money to the pandemic. In one minute, he makes $149,353 – more than three times the annual median income of a US worker. It has made him the richest man alive with assets surpassing the GDP of 125 of the world's 195 countries.
Mr Bezos leads a group of about 2.200 billionaires who jointly own more than $10 trillion in assets. For an added sense of perspective: The successful implementation of the 17 Sustainable Development Goals (SDGs) adopted by the UN in 2015 requires an additional $400 billion in investments, or 4 percent of the collective fortune amassed by Mr Bezos and his fellow über-rich.
According to public survey conducted in 25 countries by Glocalities, an Amsterdam-based marketing bureau, most people – 81 percent – would like billionaires to become more engaged in the elimination of extreme poverty. It is, of course, rather easy to dispose of another's wealth. However, a tiny tax on vast wealth to alleviate want, save millions of lives, and give tens of millions a chance to secure a decent livelihood – and perhaps turn them into avid consumers – seems eminently reasonable.
Such a levy on wealth would merely institutionalise the philanthropic work by Bill Gates, Warren Buffett, Jack Ma, Jack Dorsey, Giorgio Armani, and other billionaires who need no prodding to do the right thing.
A few years back, Mr Buffett caused some commotion by suggesting rich people should be made to pay more in taxes. The self-made billionaire discovered to his own amazement – and anger – that the share Uncle Sam claimed of his personal assistant's income was not much smaller than he as a billionaire many times over was expected to pay.
Since then, President Donald Trump slashed corporate and individual taxes even more in his attempt to Make America Great Again – a Quixotesque push unceremoniously derailed by the corona pandemic.
In 2010, Messrs Gates and Buffett started The Giving Pledge, promising to dedicate half of their fortune to charitable causes. Though not legally binding, the pledge has since been signed and honoured by 204 billionaires from 22 countries.
However laudable the initiative, US billionaires are, on the whole, a lot less generous than it seems. According to a study by University of California Berkeley, the country's ten richest billionaires in 2018 donated just 0.94 percent of their fortune to charity. Only Bill Gates, Warren Buffet, and Michael Bloomberg bucked the trend. That year, Larry Ellison (Oracle, $58.4bn) and Sergey Brin (Alphabet, $52.4bn) did not donate any measurable portion of their wealth to philanthropy.
However, billionaire largesse is a truly American invention and tradition. The country's most successful tycoons such as the Scottish-born steel magnate Andrew Carnegie, the richest man in the world at the turn of the twentieth century, adhered to a 'gospel of wealth' and found disgrace in 'dying rich'.
Mr Carnegie gave fully 90 percent of his money away. He used it to buy books for the more than 2,800 public libraries built with his donations. John D Rockefeller, Henry Ford, Jean Paul Getty, and many others with fortunes made in the Gilded Age of American capitalism got rid of their cash for a variety of reasons: narcissism, paternalism, immortality – and a shared love of humanity.
Then as now, many billionaires profess a noble dedication to higher causes that is duly applied to the broader world but not necessarily to the people who actually built their fortune. Mr Carnegie is remembered for his generosity more than for the appalling labour conditions at his steel mills where employees worked 12-hour shifts six days a week, enjoying a single annual holiday (4 July). A man of his times, Mr Carnegie dismissed any and all complaints: "Trifling sums given to each worker every week or month would be frittered away upon richer food and drink, better clothing, and more extravagant living, which are beneficial neither to rich nor poor."
Though present-day billionaires may not be that explicit when justifying poor labour conditions, many of them dedicate a fair portion of their wherewithal to the avoidance of taxes. Though Mr Bezos has refused to sign The Giving Pledge, he does provide about $100 million annually to his Day One Fund that helps fight homelessness in the US.
However, the Amazon CEO suffered a near fit last year after municipal authorities in Seattle tried to introduce a $275 annual tax on large employers for each of their workers. The revenue, estimated at $43 million, had been earmarked to fight homelessness. After Amazon threatened to leave the city and move its staff elsewhere in protest, the local council caved in and scrapped the tax.
Mr Bezos manages to avoid taxes better than most: whilst the US corporate tax rate during the 2010s averaged 35 percent, Amazon's effective rate over the decade amounted to just 12.7 percent. Of the 'Silicon Valley Big Six', Facebook succeeded in obtaining the lowest effective rate, releasing just over 10 percent of its profits to tax authorities.
As the true cost of the corona pandemic comes into view, and spinoff catastrophes unfold, calls will increase for a tightening of tax legislation and a closing of loopholes. In Europe, the topic is slowly making its way to the top of the agenda. EU member states have a long history of undercutting each other's corporate tax rate with some, such as Ireland and The Netherlands, offering bespoke – and secretive – deals to large employers scouting for a fiscal haven.
In a world beset by simultaneous plagues there may be an upper limit to the volume of individual wealth tolerated. When one man earns in just 15 minutes as much as a US college graduate may expect to earn in a lifetime ($2.2 million), the hidden hand keeping the balance between effort and reward in check has probably gone missing.
---
---
You may have an interest in also reading…
c-19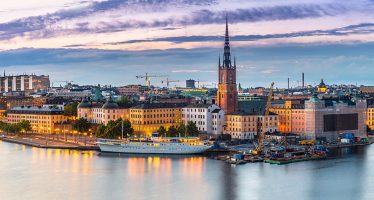 The Swedes are a trusting lot. Asked if they usually confide in 'other people', almost two-thirds of Swedes answered 'yes'.
c-19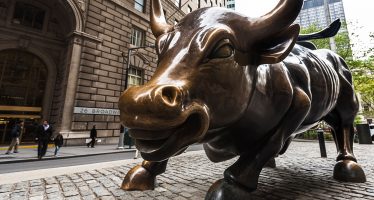 In early June, the Business Cycle Dating Committee of the National Bureau of Economic Research formally declared a recession –
North America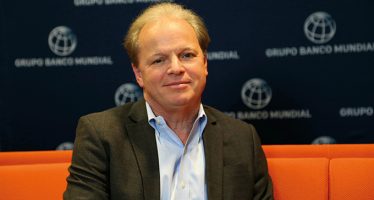 By Axel van Trotsenburg World Bank Managing Director of Operations COVID-19 has imposed a deeper, more widespread shock than the