Why are US Conservatives Against Investment in ESG?
Republicans balking at 'woke liberal agenda' that they claim could erode profit margins and threaten livelihoods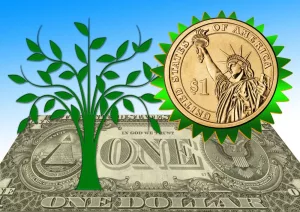 US politicians are treating sustainability as an ideological debate rather than a science-backed call to action.
Ron DeSantis, governor of Florida and a possible Republican presidential candidate for 2024, has introduced restrictions to prohibit state-run fund managers from considering ESG factors in investment decisions for the Sunshine State.
"Corporations across America continue to inject an ideological agenda through our economy rather than through the ballot box," he said. "Today's actions reinforce that ESG considerations will not be tolerated here in Florida, and I look forward to extending these protections during this legislative session."
January's resolution is the latest development in the governor's crusade against what he sees as a "woke liberal agenda" threatening American consumers and livelihoods. The legislation, he claims, is meant to put people before corporate power; he has released documentation to challenging the "woke corporatist definition" of ESG.
According to the conservative translation: "ESG investors are corporate cartel elites who do not represent the will of the people, but rather base their investment strategies on social causes and virtue signalling while driving up costs for consumers in the name of diversity and side-lining hardworking Americans by threatening their livelihoods."
The move by DeSantis expands on a resolution approved by trustees of the State Board of Administration (SBA) in August 2022, directing Florida's fund managers to invest state funds to prioritise the highest return on investment. Investment decisions must be based only on pecuniary factors, without consideration of social, political, or ideological interests.
"Corporate power has increasingly been utilised to impose an ideological agenda on the American people through the perversion of financial investment priorities under the euphemistic banners of environmental, social and corporate governance and diversity, inclusion and equity," DeSantis said. "With the resolution we passed today, the tax dollars and proxy votes of the people of Florida will no longer be commandeered by Wall Street financial firms and used to implement policies through the boardroom that Floridians reject at the ballot box.
"We are reasserting the authority of Republican governance over corporate dominance, and we are prioritising the financial security of the people of Florida over whimsical notions of a utopian tomorrow."
This follows action taken in December to revoke all proxy voting authority for outside fund-managers. The anti-ESG legislation is supported by the state's CFO Jimmy Patronis and attorney general Ashley Moody.
"As a fiduciary of the state of Florida, I and my fellow trustees have an obligation to make responsible investment decisions on behalf of the beneficiaries we represent," Moody said, "not cater to woke corporate executives trying to force political ideology.
"Through this action … we will continue to fight back against ESG agendas that put partisan ideology ahead of financial returns for Florida's retirees."
Patronis said that the Florida Cabinet has reaffirmed that it doesn't want "a single penny of our dollars going to woke funds" and called for asset managers to be "laser-focused on returns" and nothing more.
"Florida's not going to subsidise the actions of a bunch of leftist ideologues who hate America," he said. "We're not going to let a bunch of rich people in Manhattan or Europe try to circumvent our democracy."
In December 2022, Patronis announced the state's treasury division would be divesting from BlackRock, the world's largest asset manager, because it had "openly stated they've got other goals" than producing returns. "There's no lack of companies who will invest on our behalf," he added, "so the Florida treasury will be taking its business elsewhere."
Florida's divestment — $1.4bn in long-term securities and $600m in short-term funds — represents a fraction of the assets managed by BlackRock, which reported $8.6tn in AUM at the end of 2022. Other Republican states had already pulled more than $1bn from BlackRock as of October 2022.
BlackRock chairman and CEO Larry Fink hit back: "Stakeholder capitalism is not about politics. It is not a social or ideological agenda. It is not 'woke'. It is capitalism, driven by mutually beneficial relationships between you and the employees, customers, suppliers, and communities your company relies on to prosper. This is the power of capitalism."
Fink stands behind his assertation that climate risk equates to investment risk. "The majority of our clients are investing to finance retirement," Fink wrote in his 2022 letter to CEOs. "Their time horizons can span decades. Sustainable investments have now reached $4tn. Actions and ambitions towards decarbonisation have also increased. This is just the beginning — the tectonic shift towards sustainable investing is still accelerating.
"Every company and every industry will be transformed by the transition to a net-zero world. The next 1,000 unicorns won't be search engines or social media companies, they'll be sustainable, scalable innovators — start-ups that help the world decarbonise and make the energy transition affordable for all consumers.
"Bold incumbents can, and must, do it too. Indeed, many have an advantage in capital, market knowledge, and technical expertise on the global scale required for the disruption ahead.
"Our question to these companies is: What are you doing to disrupt your business? How are you preparing for, and participating in, the net-zero transition? (W)ill you go the way of the dodo, or will you be a phoenix?"
Across the US, Republican politicians are attempting to remove sustainability concerns from the investment process.
This January, republican attorneys-general accused Institutional Shareholder Services (ISS) and Glass Lewis — which controls about 97 percent of the US market share for voting advice — of potentially violating their legal and contractual duties by tying recommendations to climate and social goals.
"ISS and Glass Lewis must comply with federal law that applies to proxy advisors," warned the letter, which was signed by 21 Republican attorneys-general. "It has come to our attention that you have made several commitments that may interfere with your ability to honour your legal obligations.
"It appears that both have acted contrary to the financial interests of their clients and have promoted and relied upon false or misleading statements — and in so doing, have engaged in fraudulent and misleading practices.
"Your actions may threaten the economic value of our states' and citizens' investments and pensions — interests that may not be subordinated to your social and environmental belief, or those of your other clients."
The letter demands written assurance that the firms will "cease such violations and commit to following the law".
ISS responded with a statement that the letter "reveals a fundamental misunderstanding of market forces at work". It claimed its "sole agenda is to provide its clients with tools and policy options to enable them to make informed investment decisions and vote their shares in accordance with their distinct views and fiduciary responsibilities".
ISS said it took its legal obligations seriously, and would respond to questions laid out in the letter. "(We) look forward to continuing to serve our investor clients with the diversity of independent and objective research offerings they demand."
Glass Lewis declined to comment, other than to say it would soon be issuing a response.
---
You may have an interest in also reading…
Energy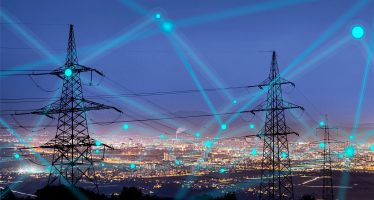 At the recent COP-26 climate summit in Glasgow, government officials and leaders of international organisations put the spotlight on the
Europe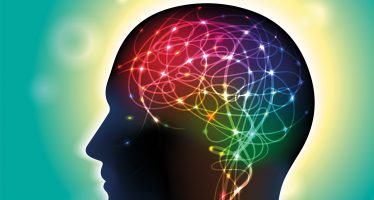 Did you know that nearly 17% of the Swiss population suffer from one or more mental disorders? And that more
Brave New World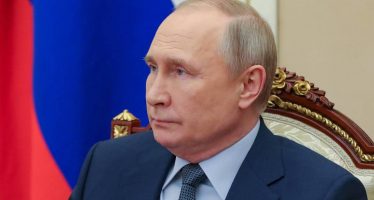 In President Vladimir Putin's book everybody not excitedly cheering his 'special military operation' to liberate Ukraine is a Nazi. If