Virtually at Work, Physically at Home: VR Tech Ups the Ante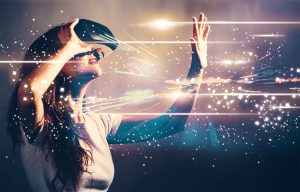 The work-from-home movement may soon take the leap from temporary necessity to selling point.
Facebook's $3bn acquisition of Oculus in 2014 spawned a virtual office space for employees working from home. The Facebook / Meta VR flagship, Quest 2, released the Horizon Workrooms programme, a space for teams to remotely connect and collaborate.
Virtual reality (VR) and the broader XR (extended reality), have been in development for some time. The first iteration of virtual-world building looked wildly different to modern renditions. In 1962, film-maker Morton Heilig created the Sensorama: a theatre experience with moving 3D images, peripheral visuals, binaural sounds and even air currents. Six years later, the first head-mounted display system was created by Ivan Sutherland — but it was so heavy it needed to be suspended from the ceiling.
Whether you're into slicing to the Beat Saber or diffusing explosives in Keep Talking And Nobody Explodes, gamers have dominated the market. According to CCS Insight, a market researcher focusing on mobile and wireless tech, 70 percent of dedicated VR system owners have bought a game to suit.
Gaming companies, from Sony and their PlayStation VR to Valve and their Valve Index, still rank among the highest investors. But this is set to change; recent developments have pushed matters into territory that could significantly change work and play.
Meta has recently partnered with the NBA League Pass to offer members the chance to "be" courtside at an NBA game — while in their own homes. The game between the Golden State Warriors and the Houston Rockets in January pitted two top teams against one another, with the winner headed to the Western Conference Finals.
The game was a thriller, featuring a jaw-dropping 40-point performance from MVP candidate Steph Curry. To watch that live from the stands would normally set you back around $1,200. The alternative? A $38 monthly subscription to NBA League Pass and a $400 system.
Music concerts have also begun to show up in the VR space. Travis Scott, a multi-Grammy award-winning artist, launched the first concert on Fortnite. Astronomical drew in 27 million viewers and helped catapult Scott's album to top spot. Other musicians are now incorporating VR into their concerts, bringing the camera onto the stage and allowing the "virtual fan experience".
But VR and XR are not for everyone. Some users have reported motion sickness and injuries from falling into or tripping over objects in the room — and that's before we get onto privacy and security issues. Data selling and farming take on a new life when companies have access to eye-movement metrics and our unconscious responses to visual cues.
The potential uses for XR go beyond the world of gaming and entertainment. Companies are using VR to train and onboard new employees. Last April, the European Union Aviation Safety Agency approved the use of VR flight simulation as a training device.
Walmart in 2018 announced its use of virtual training to assist employees with new technology, empathy, and customer service and compliance.
"The great thing about VR is its ability to make learning experiential," said Andy Trainor, the senior director of Walmart US Academies. "When you watch a module through the headset, your brain feels like you actually experienced a situation."
This is the true strength of VR. It is hands-on practice in a cheaper and more detailed form. The ceiling for this technology is world-changing. While it's currently limited to games, the term "home office" may soon take on a whole new meaning.
By Yogesh Patel
---
You may have an interest in also reading…
North America
Sport has cultural and economic importance; every country celebrates stars and leagues and teams in some form. It's one of
Brave New World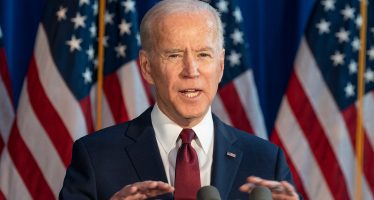 The imminent departure from the White House of the self-styled dragon-slayer does not necessarily bode well for Chinese President Xi
Brave New World
A study from Science magazine has offered a quantitative look at the decades-long disconnect between the fossil fuel industry's "private