When Environmental Considerations Are a Driving Force, Banking Needs a Keen Eye — and Unfailing Dedication
MBH Bank and its risk assessor have taken that message to heart.
MBH Bank management firmly believes it has a responsibility towards sustainability — as a financial institution, in lending and investment practices, and in day-to-day operations. It has taken great strides, under the watchful eye of deputy CEO and CSO, András Puskás. As the deputy CEO for municipal services, churches, ESG and sustainability, communications, and government relations at MBH Bank, he has a full plate.
One of the bank's main goals is to be the market leader in sustainable finance — and it nailed its colours to the mast when it established a dedicated ESG and sustainability division last year. The bank has embedded ESG assessment into the entire loan-approval process.
"I am often asked what I think is most challenging on that path," says Puskás. "It's probably the management of the immense amount of data that is necessary for all the disclosures we have on our hands.
"That's why one of our key projects — which MBH Bank has just launched — is to create a company-wide data pool that will enable us to meet these obligations more easily, and at the same time provide our own top management with better-quality data for decision-making."
In practice, this means that MBH Bank will assess ESG risks for most loan transactions, providing a complete picture of sustainability risks over a three-year horizon.
Puskás is an old hand in this field. He graduated from the Budapest University of Economics and Public Administration with a degree in economics in 2000. He worked for the Ministry of Finance as chief of cabinet in the Cabinet of Ministers.
He then served as deputy mayor of the City of Budapest, where he was responsible for urban development. Since 2014, he has worked as deputy CEO and member of the board of directors of the Hungarian Export-Import Bank and the Hungarian Exporthitel Biztosító.
He was deputy CEO for risk and operations at Budapest Bank, and a member of the bank's senior management and board of directors since 2018. He headed risk management, operations, IT and the project-management office (PMO).
"I came across this quote from Alan Kay which says, 'The best way to predict the future is to create it'," András Puskás says. "I think it fits well in this context. In that spirit, to create the future we aspire to, we will continue to invest in our people — in their skills, training, and development."
There would also be investment in clients and customers, he said, via product- and service development and innovation. "And, of course, in Nature and the planet, through our biodiversity initiative, which will soon be launched." His general advice is a rallying and optimistic cry: "Let's all continue to invest in the future."
---
You may have an interest in also reading…
Finance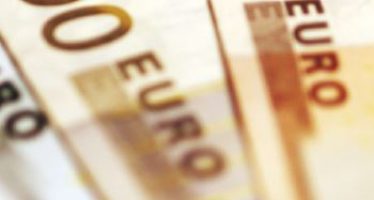 It could have been conceived a bit more thoughtfully, but as a project the European common currency is not altogether
Europe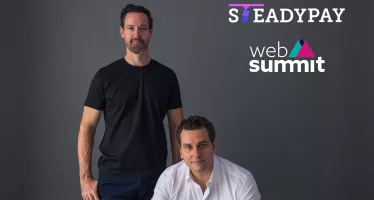 SteadyPay, the award winning FinTech, is at the forefront of delivering accessible and innovative financial solutions for independent workers in
Sustainability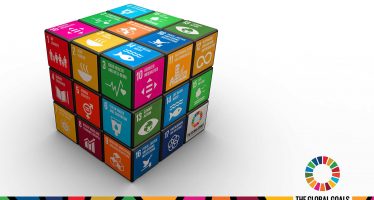 Russia's war on Ukraine and interruption of global food supplies has put greater pressure on the development system. Development finance