The Fine Art of Listening Has Not Been Forgotten at Byblos Bank Europe
Byblos Bank Europe keeps ears, eyes, and options open to focus on the opportunity that lies in challenge.
Digital advances have made global networking a reality, and Byblos Bank Europe (BBE) has embraced the advantages and possibilities of that — without losing the human touch.
The go-ahead financial institution is following the fintech path, going digital and cloud-based, while retaining its people-centric focus and nurturing personal business relationships.
"We don't seek to be everything to all people," says CEO Victor van der Kwast. "We remain a true niche bank. Listening to our clients is what we do best. Digital availability has brought huge advantages, but we're always available to discuss and address our clients' needs face-to-face." That personal touch can make all the difference.
During the pandemic, BBE faced the recurring challenge of remaining accessible to its clients, while finding new ways to serve them. For the Byblos Bank Group, facing and overcoming challenge is nothing new. In the midst of the two-year Lebanese crisis (1975-1977), the group' opted for a versatile strategy to thrive, and expand its footprint outside in Europe.
"The go-ahead financial institution is following the fintech path, going digital and cloud-based, while retaining its people-centric focus and nurturing personal business relationships."
The first step in the creation of BBE was the establishment of the Brussels office in 1976. This presence in the European market, and the rapid success of the new office, allowed the group to profit from the opportunities that lay at the heart of crises. This was the spark for further expansion in Paris (1980) and London (1981), with the aim of maintaining proximity with the spreading Lebanese diaspora in those capital cities, and gaining ready access to the international financial market.
Booming business over the following 15 years gave shape to the management and structure of the Byblos expansion. In 1998, the Brussels subsidiary annexed the offices in London and Paris as its branches — and became the headquarters of Byblos Bank Europe.
Swimming against the tide is strenuous — but rewarding. Challenge, approached correctly, means opportunity — and recent years, seen thus, have presented plenty of both. The global financial crisis and the pandemic of 2020 left the world's businesses with the irreversible mark of change.
Digitalisation allows BBE to remain accessible, as various processes and workflows were automated to accommodate the remote-working trend. The shift to working via tech such as Teams, Zoom, and Webex, and signing documents electronically, heralded the emergence of a global trend that has become standard practice for many. BBE took the possibility to differentiate itself from the crowd.
The bank decided to strategically embrace digitalisation, but retain the vital human and personal aspects of its business. It was a daring move, and one that has paid off very well in the post-pandemic era, says Van der Kwast. "Being a niche bank, efficiency in business relationship management and easy access to the bank played an obvious part in this decision," he says. "Clients who were overwhelmed with online 'shopping carts' and automated messages appreciated the personal touch of the BBE team." Staff were still accessible by phone, via video links, and in person, on-premises. "We are so proud of this," the chief executive says.
BBE, as a niche bank, needs to keep a focus on selective markets and businesses; it is, as Van der Kwast said, "not a bank for everyone, everywhere". But as a fully capitalised bank in Europe, with licences to operate in Belgium, France, and the UK, it provides an awful lot. Its services include commercial banking, covering financial institutions, trade finance, and treasury. BBE deals with emerging markets and provides services to clients in the European Union, as well as those selected countries across Africa, Asia, and the Middle East.
The increasing requirements for compliance and transaction scrutiny, especially in Europe, have driven some large international banks to de-risk these markets. And that has allowed BBE to capture some of them, in line with its core business and experience in emerging markets.
Diversity is not a cliché, but something to be cherished, believes Van der Kwast. BBE has implemented this principle throughout its business lines, and considers investments in human capital as a strategic advantage. "At BBE, we have employees from 24 nationalities. That has created a vibrant working environment where everyone learns from the various cultures and languages, connecting with our clients and strengthening relationships and trust."
Where the Future Lies
Change is inevitable and the future is more exciting for those willing to embrace it. BBE keeps its entrepreneurial mentality active in its offices in Brussels, London, and Paris. The bank has consistently welcomed the future for 45 years, with versatility, by building on its core values, by remaining authentic, retaining the personal touch, earning loyalty, trust, and quality.
---
You may have an interest in also reading…
Europe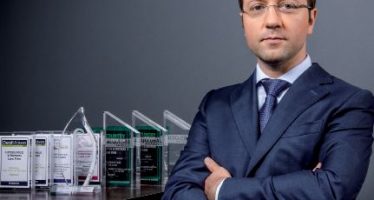 Foreign colleagues often ask what kind of corporate law services are currently being sought most by clients in the Ukraine.
Banking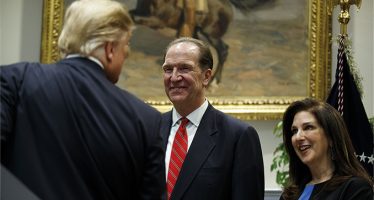 Some critics see the nomination and election of the new president of the World Bank, David Malpass, as a continuation
Technology
Rummaging through the archives of Twente Technical University, two enterprising students struck gold: An experiment carried out around the turn