Fausto Ribeiro, CEO of Banco do Brasil: Green Dreams Coming True as Brazilian Bank Focuses on ESG
The financial sector has a key role to play in the transition to a new model. At Banco do Brasil, sustainable credit represents 37.5 percent of the total portfolio.
Sustainability and environmental, social and governance issues have been steadily gaining relevance.
The global aim is to achieve a model of economic, productive and consumption development that is in harmony with environmental limits and combats inequalities. It is a vision shared by governments, companies, NGOs, and society in general.
By considering ESG in business strategy, the sector can offer instruments such as equity for new technologies, emissions-trading platforms and green loans to capitalise on shared-value opportunities.
Ensuring sustainable results in the short, medium, and long term depends on the correct assessment of the risks and opportunities. In the financial sector, risk management is incorporated into the corporate culture and related to business continuity. Social, environmental and climatic factors have secured a fundamental role in risk assessment.
With the increasing search for investments in products that benefit society and the environment, there is an increasing trend in the issuance of green and social-impact bonds. Long-term financial dividends should focus on ESG risks and opportunities — with more active investor scrutiny of companies' involvement.
There is a rising number of sustainable products and services, in-line with the needs of consumers who have been opting for purpose-orientated brands with values similar to their own. This consumer market movement has led financial institutions to act proactively, encouraging clients to adopt sustainable practices and develop economic activities that generate shared prosperity.
Challenge of Transition
The debate surrounding actions that lead to a low-carbon economy is more intense after COP 26. The issue is urgent, because natural disasters caused by climate change negatively affect global GDP. They also spark mass migrations, conflicts over water, and reduced agricultural productivity.
Extreme weather events demonstrate that we must learn a different approach to production.
There are opportunities for responsible growth from the development of new technologies, and innovation with a focus on sustainability and the circular economy.
These forces are changing areas such as agriculture and energy, and they should converge further still. Disruptive technologies such as AI, machine learning, blockchain, and data management are essential to monitor value chains, understand externalities, and adopt strategies with a positive impact.
Increasing productivity in harmony with conservation is a global objective, and one that will guarantee the quality of life for future generations. In this context, BB seeks to support sound, low-carbon agricultural practices.
The transition to low-carbon emissions and an inclusive economy is indispensable for nations' financial stability and prosperity. According to the Boston Consulting Group, it will take nearly $150tn for businesses and governments to neutralise greenhouse gas emissions by 2050. In this endeavour, the financial sector plays an essential role.
Corporate Sustainability
To support clients in this transition, BB forecasts the growth of its sustainable business portfolio, which currently totals BRL282bn ($50.5bn) in operations and credit lines. This is designed to finance activities with positive social and environmental impacts. The balance represents 37.5 percent of BB's total classified portfolio, certified by Sitawi a specialised entity.
Banco do Brasil has one of the largest sustainable business portfolios in the National Financial System, with an emphasis on sustainable agriculture and social businesses.
BB's agribusiness performance is strengthening, with a 54 percent share of the Brazilian market. Half of this portfolio (BRL225bn, or $40.3bn) comprises sustainable credit lines. The aim is to reach a balance of BRL125bn ($22.4bn) in sustainable agriculture by 2025, compared to the current BRL112.4bn ($20.12bn).
Due to this prominence, the bank intends to seek solutions and mechanisms — carbon credits or green interest rates — which contribute to bringing better conditions and incentives for Brazilian farmers.
On the energy front, Brazil is a reference point in the international market. It has an electrical matrix with an 83 percent share of renewable sources according to the Energy Research Company, EPE. Even in positive scenario, there is room to grow given Brazil's geographic potential for renewable energy.
We are increasingly directing our capital to meet consumer demands for energy efficiency, cost reduction and competitiveness. Banco do Brasil aims to reach BRL15bn ($2.69bn) in credit for renewable energy by 2025 for all customer segments — 100 percent growth over today's figure of BRL7.4bn ($1.32bn).
From the perspective of administrative practices, BB is doing its homework. We are committed to reducing 30 percent of greenhouse gas emissions by 2030 and offsetting 100 percent of direct emissions by 2021. We will reach 90 percent of renewable energy for bank operations by 2024. We already have two photovoltaic plants in operation, and are working towards a total of 29 solar and biomass plants.
BB has joined the Business Ambition for 1.5°C initiative and remains committed to achieving carbon neutrality by 2050. We are aware of the challenges in achieving zero emissions, and are targeting the value chain and participating in the debate.
We are attentive to regulatory standards, creating mechanisms to support sustainable production and encouraging environmental preservation. It is necessary to take care of the present with an eye to the future, promoting green and sustainable growth.
Most Sustainable Bank
Banco do Brasil has a unique identity. It is a market company, listed on the stock exchange, competitive, profitable, innovative, and efficient. We are "from Brazil", we have a trajectory that builds on more than 200 years of contribution to the country's economic and social development.
The bank plays a transformative role in society by fostering entrepreneurship and sustainable production in all regions. We are the main financier of Brazilian agribusiness and support the sector at all stages of the production chain.
The award for the Best Sustainable Bank in South America — granted by CFI.co — is recognition of Banco do Brasil's commitment to sustainability, and its efforts to adopt ESG practices that enable sustainability and actively contribute to the global sustainable development agenda.
Fausto Ribeiro, CEO, Banco do Brasil
---
---
You may have an interest in also reading…
North America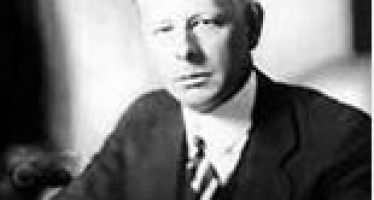 Playing the stock market in order to make a bundle is not a pursuit deemed suitable for the faint of
Banking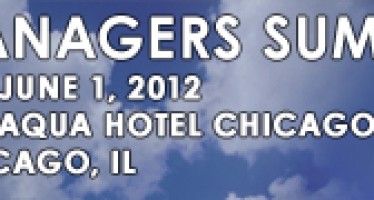 The Radisson Blu Aqua Hotel Chicago, Chicago, IL May 30-June 1, 2012 If you are looking to expand and diversify
Asia Pacific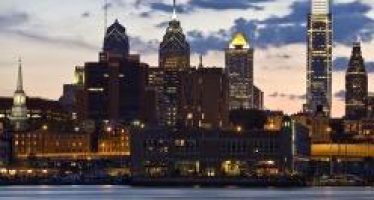 Focusing policies on competitive industries can provide jobs for the impoverished, hungry, restive urban millions As magnets for talent and