Erickson Davis: Forging Strong Relationships in European Capital Markets After a Return to the Fold
Don't tell Erickson Davis you can't go home again.
Davis, an American citizen, re-joined investment bank KBW (Keefe, Bruyette & Woods) in April 2019 as Head of European Equities. Such was his impact, across both borders and product lines, that he has now taken on responsibility for the entirety of Stifel's equities operations on the Old Continent.
Stifel acquired KBW back in 2013 as its financial services arm, bringing with it a financial institutions specialist sales force, extensive research coverage and investment banking capabilities. In the United States, KBW was already the leading advisor on bank M&A deals and a top market maker of financial stocks.
Davis had returned after a successful tenure as CEO of Autonomous Research, an institutional research provider. KBW´s Chief Executive, Thomas Michaud, describes him as "a forward-thinker with deep knowledge of the financial services sector. This appointment was heralded as a prime example of the firm's commitment to Europe and efforts to attract the very best talent."
According to Davis, this has been "an exciting time to re-join one of the best recognised and most respected brands in global financial services." Davis points out that "financials are the single largest sector of the European market and some of the world's most innovative fintech companies are based on this side of the Atlantic."
"Our industry expertise in corporate finance, thought leadership from research, and trans-Atlantic distribution capabilities combine to deliver the right outcomes and solutions for our corporate clients."
The first spell for Davis at KBW lasted seven years and saw him working out of New York, Boston, and San Francisco. His appointment at Autonomous Research took him to the UK. "After selling to Alliance Bernstein, I had the opportunity to join the Stifel and KBW platform and remain in London. And while I intend to spend time across all our offices in Europe, much of my time is going to be spent further improving our competitive positioning in the UK, where we have strong momentum."
His experience at Autonomous in managing the global heads of research, sales, and trading across the European, US and Asian businesses, as well as implementing the firm's MiFID II strategy, made Davis a perfect fit for the KBW & Stifel role. As Head of Equities in Europe, Davis leads a team of c. 250 staff across 8 offices spanning the UK and Continental Europe. His ambitions are to drive the firm towards being the leading pan-European investment bank for middle markets companies.
Considering the impact of Brexit, Davis comments: "Brexit has created a more cumbersome process for UK firms to service continental investors. Our advantage lies in our distribution footprint with sales teams across 7 cities in Europe that can leverage and monetise products and services in the UK. Stifel's distribution capabilities in Europe, the UK and N. America are a competitive advantage for us."
Davis jointly coordinates the strategy for ECM focus in Europe with Rob Mann, head of corporate finance, and that partnership has been productive. "Our industry expertise in corporate finance, thought leadership from research, and trans-Atlantic distribution capabilities combine to deliver the right outcomes and solutions for our corporate clients."
He believes the thought leadership coming out of the research groups is a key differentiator for the firm. Fintech has been a key area of focus for Davis and the KBW/Stifel teams and is an example of where cutting edge research, which explores the intersections between tech and financials, work well, with the individual KBW and Stifel focuses remaining clear.
"FinTech has been a core focus for us, both in Europe and the US, and that's where there's some intersection between KBW and Stifel. We are seeing real momentum building off the strategy we have implemented around various research products, unique and insightful conference experiences and corporate finance capabilities."
Davis offers two examples in the UK:
"In April, we led the IPO of fintech company Pension Bee, which is a technology platform that enables consumers to consolidate dormant pension pots and take control of their retirement journey. We've been working with this company for several years helping to bring them more investor visibility through our conferences and research products. So when the company wanted to explore growth capital, KBW and Stifel was a very natural destination for them. With the listing of Pension Bee, we were able to reopen the high growth segment of the LSE which was another important milestone for the London market and for KBW.
"Several months later, we led a pre-IPO private capital raise for Lunar, a Nordic neo bank. We raised €210m to support their growth as a digital lending and neo banking operation".
From his office opposite St. Paul's Cathedral, Davis is overseeing "strong momentum in healthcare, tech and other areas beyond fintech" while continuing to grow and invest in the business across continental Europe.
He signs off by emphasising, "We think this is an exciting story to follow."
CFI.co will be doing just that.
---
You may have an interest in also reading…
FEATURED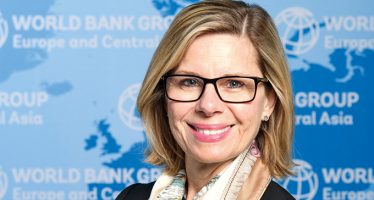 2021 needs to be the year that climate change urgency truly entered the collective consciousness and lasting action followed. In
Finance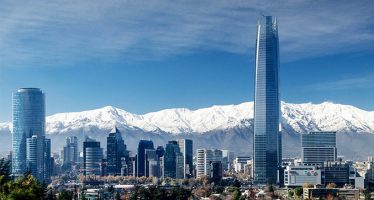 Few people realise that in 2013 a turning point was reached. In that year, emerging economies displaced developed markets as
Latin America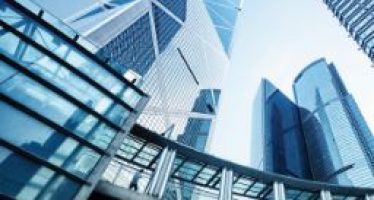 On September 23 of last year a law (nr. 26,893) was introduced which significantly amend the Argentine income tax law.