World Bank's Vice President for Infrastructure: Now is the Time to Rethink Transport and Logistics
Covid-19 has had a huge impact on transport. The response to the pandemic, from social distancing to lockdown policies for affected areas, has disrupted mobility and connectivity everywhere.
It has had cumulative impacts on the basic infrastructure and systems that keep regions, markets and supply chains going, especially in the developing world. The vulnerability of global logistics has become starkly visible.
On the supply side, workforce and industry lockdowns resulted in shortages in key sectors such as pharmaceuticals and medical equipment. Protectionism, and last-mile vulnerabilities in distribution due to the lockdowns, compounded the problem.
On the demand side, the shock came from a massive overnight reduction in the consumer base, hoarding and runs on a few key goods, as well as the collapse of travel and tourism. The second quarter of 2020 is expected to see a decline of more than 25 percent in global merchandise trade value over the first quarter.
"The World Bank is harnessing the potential of transport to help economies bounce back and working with countries to increase the resilience of transport systems against future shocks, whether it be a pandemic or any other kind of disaster."
Aviation was hit especially hard, with collapsing demand and far-ranging negative effects, even while air travel is critical to safeguard the mobility of professionals and essential goods. The International Civil Aviation Organisation (ICAO) estimates a decline of up to 60 percent in global passenger traffic, and gross revenue losses of up to $420bn.
Beyond the immediate effects, there will also be deferred demand and supply disruptions as economic activity and incomes start the long climb back up. In Africa, up to 22 countries have closed their land borders completely at some point, and nearly all have implemented screening measures at border points and ports of entry and/or closed ports of entry.
The Way Forward
Mobility must be a crucial part of the response to the pandemic, not just to deal with immediate challenges but also to rekindle economic activity and ensure that the poor are shielded from its immediate and long-term impacts.
It is important to seize on the crisis as an opportunity to address some of the factors that contributed to today's logistics problems, build future resilience and safeguard the continuity of essential domestic supply chains. One key priority is to promote the use of emergency sanitary measures in the whole logistics sector, from operators to ports, including protective equipment and social distancing. Countries and companies need contingency plans for essential goods including fuel, medicines and foodstuffs.
Getting systems working again will also require rescuing essential operators, for example by reducing fees or taxes on airlines to alleviate the financial crunch and supporting haulage operators experiencing financial distress. Facilitating online ordering and remote delivery are quick measures that can help avoid crowding at collection points or retailers.
In the short and medium term, once the pandemic is under control, countries should look into introducing new regulations to make transport resilience and safety an integral part of their new normal. The sector should also discuss existing business models and find solutions for complex underlying issues that contributed to the current vulnerability, such as what to do with state-owned air carriers that are highly indebted and not financially sustainable.
The gradual reopening of borders, routes and corridors is likewise a chance to agree on regional harmonisation of trucking regulations, vehicle standards and licensing arrangements to promote cross-border integration, and regularisation of informal operators.
The private sector needs to have a major role in this, such as helping suggest precise inspection procedures for critically needed items. Companies and industry associations can also work with governments to patch gaps in supply chains and support long-distance and large-volume transportation for medical supplies, doctors, and nurses.
The Role of International Co-operation
International financial institutions such as the World Bank can provide timely support that ranges from financing to knowledge and technical assistance. That includes, among other interventions, activating emergency funding in existing projects or helping governments devise and implement contingency plans for critical goods and mobility.
The World Bank is harnessing the potential of transport to help economies bounce back and working with countries to increase the resilience of transport systems against future shocks, whether it be a pandemic or any other kind of disaster. In Liberia, although disruptions in the food supply chain are still minimal, we are working with the government to ensure the supply chains are sustained. We are supporting efforts to ramp up digitalisation and cybersecurity across the logistics chain — a key step toward improved efficiency and resilience.
The pandemic has brought unprecedented challenges to global logistics, but whatever the future holds post-Covid-19, the sector is too big — 10 to 12 percent of global GDP — to fail. The world depends on effective transport and supply chains to bring food to people's tables, deliver medicines to hospitals, and help our economies grow and create jobs.
As overwhelming as the current situation might be, it provides an opportunity to address the weaknesses of the current system and come out stronger.
About the Author
Makhtar Diop is the World Bank's Vice President for Infrastructure, a position he assumed on July 1st, 2018. The Infrastructure Vice Presidency comprises Energy & Extractives, Transport, Digital Development, and Infrastructure Finance, Public-Private Partnerships and Guarantees (IPG). In this global role, Diop leads efforts to develop sustainable solutions and help close the infrastructure gap in developing and emerging economies.
Prior to this appointment, Diop served for six years as the World Bank's Vice President for the Africa Region, where he oversaw the delivery of a record-breaking $70 billion to Sub-Saharan Africa to help tackle development challenges such as increasing access to affordable and sustainable energy; boosting women's and youth's economic empowerment; and promoting an enabling environment for more innovation and technology adoption. A passionate advocate for Africa's right to clean and affordable sources of electricity, he also called for greater investment in renewable energy and pushed for greater regional interconnectivity in the power and transport sectors.
Diop brings to the post a deep level of experience and understanding of complex infrastructure challenges. His prior experience includes serving as Director for Finance, Private Sector & Infrastructure in the Latin America and the Caribbean Region. From 2009 to 2012, Diop held the position of World Bank Country Director for Brazil where the World Bank helped finance major infrastructure work and was the Bank's Country Director for Kenya, Eritrea, and Somalia.
In addition to his international organisation experience, Diop, an economist by training who started his career in the banking sector before joining the IMF and later the World Bank, has extensive private sector experience. He has also held government positions, most notably the position of Minister of Economy and Finance of Senegal, where he played a key role in instituting structural reforms aimed at laying a strong foundation for Senegal's growth in the late 1980s.
A recognised opinion leader in the economic and social development field, Diop has been named one of the 100 most influential Africans in the world. In 2015, he received the prestigious Regents' Lectureship Award from the University of California, Berkeley.
Diop holds degrees in economics from the Universities of Warwick and Nottingham in England.
Follow Makhtar Diop on Twitter: @Diop_IFC
---
---
You may have an interest in also reading…
Africa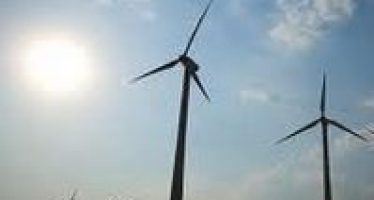 Small and medium-sized enterprises (SMEs) in developing countries can generate significant growth and create jobs by seizing a potential $1.6
Projects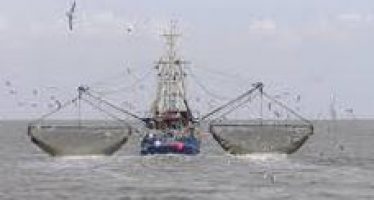 World Bank approves US$32.97 million for regional fisheries program. The World Bank's Board of Executive Directors today approved US$32.97 million
Economics & Convergence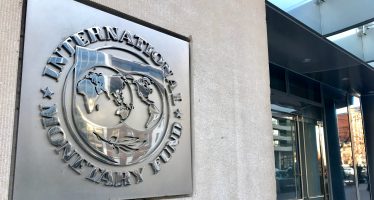 The International Monetary Fund's tenth annual External Sector Report (ESR, August 2021) shows how current account deficits in the global