Delen Private Bank and Digitalisation: A Perfect Blend of Technology and Personal Service
Delen Private Bank is specialised in asset management and estate planning for private clients. Group Delen has over 41 billion euros in assets under management.
Delen is one of the largest independent private banks in Belgium. CFI.co talked with René Havaux, who joined the executive committee in 2000 and was appointed CEO in April 2019. In this interview, he shares some of the areas in which Delen tries to make a difference and explains why he cherishes digital technology.
Congratulations on winning the award of Best Digital Private Bank of Belgium for the third year in a row. Are you happy with the title?
René: Absolutely, it was very important for Delen Private Bank to win this award. Our IT specialists are continuously working hard to provide the customer with a user-friendly, trustworthy digital environment that is adapted to everyone's personal needs. We feel winning this award is the icing on the cake.
Which digital solutions do you offer? Any major changes since last year?
René: Last year we made substantial efforts to improve the Delen app and the Delen OnLine platform. We improved and standardized the user experience and added several new functions. For example, both applications are accessible via the Itsme® app, which makes interaction safe, fast and simple. The most important feature we added this year is the digital vault. Clients can scan important documents with their smartphone, and store them safely in their personal vault. No more looking after lost documents, deeds or contracts… It is all neatly arranged in the safe IT-environment of the bank. The digital vault is part of our new service Delen Family Services.
What makes Delen Family Services or 'DFS' so unique?
René: DFS consists of three dimensions: overview, analysis and planning. First, the client brings all pieces of the puzzle together, in the safe vault. Next, his relation manager makes an analysis of his total assets: investment portfolios, real estate, insurances, art… you name it. In a last step, our estate planners can advise clients on succession and planning. It was extremely important to have DFS available to all clients, regardless of their assets and whether they want to use a digital tool or not. At Delen Private Bank, clients decide how they want to interact with the bank – not us.
One last question: the jury mentioned that technology enables your investment managers and staff to dedicate more time to personal contact with clients. Are digital solutions not leading to less customer contact?
René: We have a strong belief that purposeful investing in digital solutions eventually results in enhanced client satisfaction and even more customer contact. Personal contact and digital technology are complementary. Today, customers expect to be able to check their financial status 24/7, and we are glad to provide that service. The goal is not digitalisation in itself, but to offer an increasingly transparent and efficient private banking experience with high-performance tools. New clients can set up an account with Delen's digital onboarding process for example, requiring little more than an ID card and a digital signature. Thanks to digital solutions, the client is instantly updated with the latest information, which increases interaction and reduces the distance. Finally, thanks to technology we get to know our clients better, which improves the quality of client conversations and allows us to fully concentrate on their needs.
---
Tags assigned to this article:
belgium
---
You may have an interest in also reading…
Europe
As stated by all 28 EU Heads of State or Government on 6 March 2014, the European Union considers the
Banking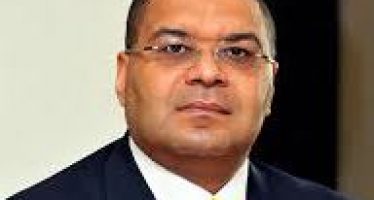 Africa is still in desperate need of investment. The World Bank estimates that Africa requires $93 billion annually for the
Europe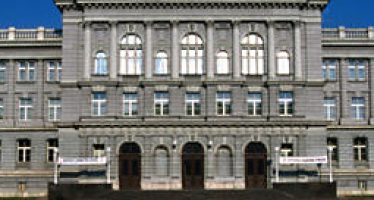 By Paulo Correa and Christopher Colford Promoting economic growth and job creation requires innovative industries that can make imaginative use of business