Malpass Shows Pragmatism and Relevant Smarts in his New Role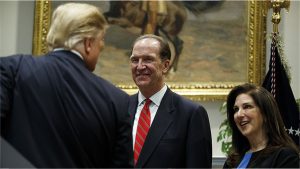 Some critics see the nomination and election of the new president of the World Bank, David Malpass, as a continuation of the Trump administration's stance on multilateral institutions and China.
David Malpass saw President Donald Trump as an agent of change, but Malpass is his own man, shaped by his own experiences in public service, investment banking, and his personal life.
His comments as Undersecretary of the Treasury for International Affairs may have indicated a reform agenda for the World Bank, but while Malpass' head aspires to reforms, his speech and past actions indicate pragmatism. His heart is aligned to helping the world's poorest countries.
But can critics see past the spectre of Trump?
After his nomination and subsequent appointment as president of the World Bank, Malpass was quick to allay the fears of critics. He has highlighted his experience for the job and has presented himself as an independent thinker, committed to increasing the median income of poorer nations. He is supportive of Trump and his general policies, but without blind fealty. He is no Trump creation.
His criticisms of multilateral organisations and China — made while Undersecretary of the Treasury for International Affairs — were a call to reform, but his speech and actions as World Bank president and nominee so far do not suggest a bold iconoclast. For now, he appears to be more Meltzer than Trump.
"Despite the critics, Malpass has so far shown himself to have the necessary experience and independence to succeed as World Bank president."
In the first week at the helm of the World Bank, he was quick to confirm his support for addressing climate change. He has also expressed his willingness to work with China (the World Bank's third-biggest shareholder), albeit with greater transparency and conditions. If, and when, his reform agenda emerges, it is likely to represent a re-focusing of the bank, with a greater emphasis on private-sector involvement, and a championing of the dynamism of small business. None of these are revolutionary, and have long been part of the bank's internal dialogue, one of the main competing visions in a complex and ever-evolving institution.
Malpass' belief in the transformative power of private enterprise is drawn from his childhood. Malpass was born in a small town in north Michigan, where for five generations his family has been running an iron works. The company is no struggling rust-belt dinosaur left behind by globalisation, more a model of private sector dynamism. It services more than 150 countries, with production facilities in eight, a poster-child for how small businesses can transform communities. Malpass mentions it in speeches, and no doubt sees it as an example for businesses and countries around the world.
Malpass gained valuable budgetary and international development experience from his time working as a top Treasury and State Department official under the Reagan and George HW Bush administrations. After a physics degree, an MBA, a CPA, and graduate studies in international economics at Georgetown, Malpass entered government service with the Treasury, moving on to the State Department.
With his interest in global economics and politics; his ability to speak Spanish, French, and Russian, and his accounting background, Malpass quickly rose through the ranks. He worked as part of the Senate Budget Committee and Joint Economic Committee, and was head of Treasury's Developing Country group. He worked on several key projects which have provided him with invaluable experience for his new position at the World Bank. These include NAFTA, the Savings and Loan bailouts, the 1986 Reagan tax cut, the Gramm-Rudman Acts, and the Brady Plan for indebted developing countries, i.e. Latin America.
The DNA of the Brady Plan can clearly be seen in Malpass' views on helping developing countries today. Under the Brady Plan, some of the debts of developing countries were restructured and repackaged into "Brady Bonds", which were collateralised with US Treasury 30-year bonds. The bonds proved successful; they harnessed the expertise of the US Treasury, IMF, and World Bank, as well as the liquidity of private capital markets to transform debt positions — a template Malpass may use again.
After government service, Malpasss worked for investment bank Bear Sterns, eventually becoming its chief economist. This gave him insight into global economics and the workings of private capital markets, and taught him an invaluable lesson on crises and criticism. During his 15-year tenure with Bear Stearns, Malpass won many awards, served on the board of the Council of the Americas, and wrote columns for The Wall Street Journal and Forbes. His analysis of deflationary pressure in 2001, and economic recovery in 2002-03, were well received.
However, at the start of the housing-debt crisis in 2007, he urged calm, arguing that the importance of the housing market to the health of the overall economy was overstated. Roughly a year later, Bear Stearns itself collapsed because of exposure to mortgage-backed securities. The great recession was in full force. While his call for calm now appears almost absurd, to single Malpass out for underestimating the housing-crisis ignores the fact that he wasn't alone in that. Who knows what information access Malpass had to the secretive internal hedge funds behind Bear Stearns' collapse. No doubt he also saw the importance in trying to inspire calm back in 2017.
Eight years later, and after a failed senate run and a successful economic research firm, Malpass re-emerged into public life, and was quick to show that while his beliefs on economics and politics are strong, he is a pragmatist. In 2016, he joined Donald Trump's election campaign as an economic advisor. He saw Trump as an agent for change, with shared views on many issues. When Trump was elected, Malpass was appointed Undersecretary of the Treasury for International Affairs.
In 2018, as undersecretary, Malpass negotiated with the World Bank in its request for a General Capital Increase, the first since 2010. Unsurprisingly, he was initially opposed to the increase, but after negotiations he helped to deliver a $13bn increase, accompanied by a pledge to increase borrowing costs for richer nations — including China. He was willing to work with the World Bank to reach an agreeable outcome.
Malpass was nominated for World Bank presidency by Trump on February 6, 2019, after the former World Bank president, Jim Yong Kim, resigned. Malpass was the only nomination. His selection followed the usual process: the election of the US president's nominee. This is despite media talk of breaking tradition and the nomination and election of someone else.
Despite the critics, Malpass has so far shown himself to have the necessary experience and independence to succeed as World Bank president. His past reveals strong views on the private sector and on multilateral organisations, but also a willingness for co-operation. He is his own man and continues to evolve.
---
---
You may have an interest in also reading…
Sustainability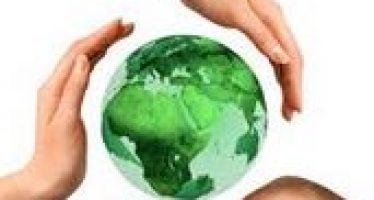 By Thomas Lys, James Naughton and Clare Wang The Unexpected Link between CSR Spending and Financial Performance Proponents of corporate
Finance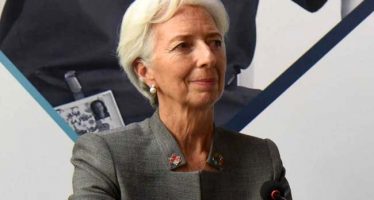 Are brewing exchange-rate and debt crises in Argentina and Turkey localised events without broader implications? Or are they early warning
Africa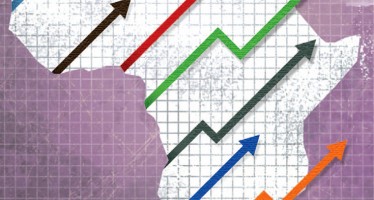 Sub-Saharan Africa's growth will slow in 2015 to 4.0 percent from 4.5 percent in 2014, according to World Bank projections