MIDA: Malaysia – Your Profit Centre in Asia
Malaysia is strategically located at the crossroads of East-West trade. The country consists of thirteen states and three Federal Territories, with a total landmass of 329,845 square kilometers (127,354 sq mi). The capital city is Kuala Lumpur, while Putrajaya is the seat of the federal government. Malaysia borders Thailand, Indonesia, Singapore and Brunei.
Malaysia has unveiled an ambitious plan through the Economic Transformation Programme (ETP) to propel the country towards becoming a high income and developed country by 2020. The Malaysian Government has also unveiled the 10th Malaysia Plan 2011 – 2015 and the 12 National Key Economic Areas (NKEAs) under the ETP.
The ETP has identified 131 Entry Point Projects (EPP) worth US$ 444 billion to be implemented over the next 10 years and expected to generate some 3.3 million jobs. In this regard, the government recognizes that international companies and foreign direct investments assume a vital role in realizing the government's vision.
"Malaysia's foreign direct investment (FDI) inflows in 2011 jumped 31.5% to US$11.97 billion from 2010"
To date, a total of 110 EPP projects have been announced by the Government with investments amounting to US$56.8 billion. These projects are projected to contribute some US$41.1 billion in gross national income and create over 313,741 new jobs by 2020. Amongst the NKEAs prioritized are oil and gas and energy sector, electrical and electronics, ICT, education and tourism.
To move the country forward, the government has embarked on a drive to shift Malaysia from a current upper middle income country of around US$9,700 per capita income to US$15,000 by 2020. For this to happen, the economy must grow at 6 percent per annum over the next 10 years.
Based on the latest figure by UNCTAD's World Investment Report 2012, Malaysia's foreign direct investment (FDI) inflows in 2011 jumped 31.5% to US$11.97 billion (RM37.83) from 2010, making the country the top five preferred investment destinations in Asia. Malaysia is also the third most popular destination for FDI in Asean after Singapore and Indonesia.
Based on UNCTAD's new FDI Contribution Index, Malaysia was among the few economies that had exceeded the organisation's expectations, noting that the country is in a solid position to implement its new set of "next-generation" investment policies.
The FDI Contribution Index ranks the countries surveyed based on the significance of FDI and foreign affiliates to their economies in terms of value added, employment, wages, tax receipts, exports, research and development expenditures and capital formation.
The Malaysian Government is also increasingly liberalizing its services sector as this will be a key driver for growth. Services industries where Malaysia is emerging as a strong leader include, regional establishments, tourism, medical travel, Islamic finance, R&D activities, education, logistic and professional business services, can be avenue for enhancing bilateral investment further.
For a country with a population of 28 million people, Malaysia today is one of the world's top locations for offshore manufacturing and service-based operations with the presence of more than 8,000 foreign manufacturing companies. Over the years, many of these companies have expanded and diversified their operations, reflecting their continued confidence in the country's potentials and prospects as an investment destination.
There are many factors that have enabled Malaysia to attract quality investments over the years. Among others, include its continued political stability, a diversified economy, developed infrastructure, liberal and transparent business policies, strong supporting industries and a strong financial services sector.
"Malaysia today is one of the world's top locations for offshore manufacturing and service-based operations"
The country has a multi-ethnic and multilingual workforce that can effectively communicate with most markets in the region. A.T Kearney Global Services Location Index has ranked Malaysia as the 3rd most attractive location for outsourcing destinations for nine consecutive years since the inception of the index in 2003.
Malaysia' location in the centre of the ASEAN region provides easy and convenient access to the other markets in the region. Investors can use Malaysia as a launch pad into ASEAN, the economic powerhouse of more than 600 million people while Gross Domestic Product growth expected to average six per cent, annually. If ASEAN were a single country, it would be worth US$2 trillion, and rank as the ninth largest economy in the world and third largest in Asia.
Malaysia, being a progressive Islamic country, is also gaining reputation as a global leader in the areas of halal products and Islamic finance. Malaysia's halal certification has gained international recognition which also meets stringent international health and safety standards.
Malaysia's conducive and vibrant business environment was acknowledged in several international rankings. The World Bank ranked Malaysia 18th in the Ease of Doing Business Report for 2012.
This ranking is up 5 notches from 2011 ranking.
Malaysia also ranked the 14th most competitive economy in the world for 2012 by the Institute for Management Development (IMD) Switzerland in the latest World Competitiveness Yearbook (WCY) 2012 survey. Malaysia moved up two spots from 16th to 14th ahead of countries such as Australia (15th), Britain (18th), South Korea (22nd), China (23rd), Japan (27th) and France (29th). This positive ranking will continue to support the country's investment promotion drive. The report assesses a country based on four competitiveness factors: Economic Performance, Government Efficiency, Business Efficiency and Infrastructure. Among the four competitiveness factors, Malaysia registered commendable improvements in the Business Efficiency factor, from 14th last year to 6th position and Government Efficiency to 13th from 17th in 2011.
Based on the A.T. Kearney's latest 2012 Foreign Direct Investment (FDI) Confidence Index, Malaysia climbed to 10th spot in ranking from the previous 21st position. The country' favorable position in these reputable rankings reflects investors' confidence in the government's various initiatives to transform the country into a high-income economy by 2020.
Malaysia has adopted a more selective and targeted approach in attracting investment. The Government recognises the need to develop the high technology sectors as part of its strategy to sustain the momentum of economic growth and to improve the competitiveness and resilience of the Malaysian economy.
Against this backdrop, the Malaysian Investment Development Authority (MIDA) is adopting a more focused and targeted approach in attracting quality investments. MIDA will continue to intensify its efforts in identifying and attracting investments in the high value-added industries, high technology and knowledge intensive industries.
The Malaysian Investment Development Authority (MIDA) will assume an important role in ensuring that there is a significant leap in investment activities in all sectors of the economy led by a more dynamic private sector to achieve the targets set under the 10th Malaysia Plan (10 MP) and Economic Transformation Programme (ETP).
In this regard, MIDA have chosen a new logo that is vibrant and modern, reflecting MIDA's key roles and core competencies. The bold, block letters of the new MIDA corporate logo represent the integrity and professionalism of the organization. The grey lettering suggests neutrality and reliability, enhanced by an eye-catching, strong red motif that resembles an arrow moving forward.
As a one-stop centre for investment, MIDA assist companies that wish to operate in Malaysia to obtain manufacturing licenses, investment incentives and work permits for expatriates. It also provide post-licensing assistance, e.g. providing exemption from import duties on raw materials and machinery used in manufacturing, and assisting investors to obtain approvals and facilities from state governments and local authorities to implement their projects.
MIDA has also been empowered by the Government with the necessary authority to negotiate directly with investors for targeted projects and provide the necessary support, including special incentives. With this development, MIDA will be able to make decisions expeditiously on approval of projects and incentives in the manufacturing and selected services sectors.
In order to sustain Malaysia's competitiveness, the government will continue to implement new policies and fine-tune existing measures to facilitate the conduct of business and to assist the private sector to access new markets.
About MIDA

Malaysian Investment Development Authority (MIDA) is the principal Malaysian Government agency responsible for the promotion and coordination of the manufacturing and services sectors in Malaysia. MIDA assists companies in the implementation and operation of their projects. Please visit www.mida.gov.my for more information.
---
---
You may have an interest in also reading…
Sustainability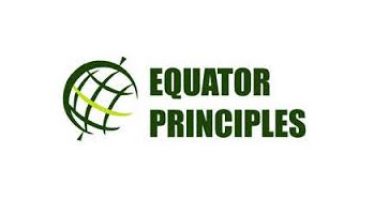 Financial institutions worldwide are increasingly benchmarking their larger investment projects to the Equator Principles of social and environmental risk assessment.
Sustainability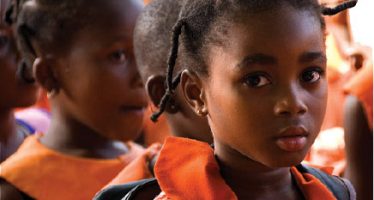 "Customer is King" is an old business saying that accentuates the importance of customers in every business. The private sector
Multilaterals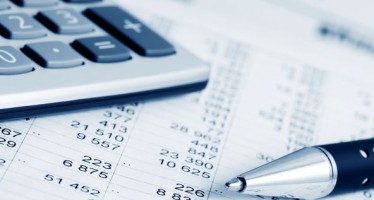 Tax avoidance practices by multinational enterprises (MNEs) often depend on corporate structures that are built by routing investments through offshore