Cyprus on the Mend?
By Delia Velculescu, IMF Mission Chief for Cyprus
Speech given at the Economist Conference, Nicosia, November 25, 2013
Much has already been accomplished in the relatively short time since the approval of the stability program for Cyprus. Let me give three examples.
First, to address significant vulnerabilities that had built up in Cyprus's large banking sector, the two largest and insolvent banks were resolved and merged. Following two independent asset reviews, the new Bank of Cyprus was fully recapitalized, accounting for recognition of current and future losses, and exited resolution at end-July.
No taxpayer money was used in this process. This allowed for broader burden sharing of costs and prevented an otherwise unsustainable increase in public debt.
More recently, the third largest commercial bank, Hellenic Bank, was also recapitalized, including with foreign participation, and without use of state support.
Second, to unwind the deterioration in public finances that took place in the years preceding the crisis, the authorities approved upfront an ambitious fiscal adjustment of 7 percent of GDP for 2013-14. Measures underway, together with prudent budget execution, allowed them to maintain a primary budget surplus through end-September, despite a deep recession underway. As a result, fiscal targets under the program were comfortably met, and end-year targets remain well within reach.
"Following two independent asset reviews, the new Bank of Cyprus was fully recapitalized, accounting for recognition of current and future losses, and exited resolution at end-July."
Third, to restore the sustainability of the pension system and strengthen the economy's competitiveness, key structural reforms were implemented early on, including to the pension system and the COLA wage indexation mechanism. Some results can already be seen: a recent review of the pension system confirmed its long-run viability; and there are signs that the downward wage flexibility is helping to cushion jobs.
Through these actions, the authorities have demonstrated strong resolve to take very difficult but necessary decisions.
Still, the costs of unwinding large pre-crisis imbalances could not be fully averted.
The economy is undergoing a painful, but unavoidable, adjustment. Output contracted by 5.7 percent in the third quarter relative to a year ago, and the unemployment rate climbed to just above 17 percent at end-September. Disposable incomes are falling, and credit to the economy is contracting.
Capital controls were introduced in early March to avert a potential collapse of the banking sector. While domestic restrictions have been gradually relaxed, non-resident clients of foreign banks as well as fresh inflows of capital have been fully exempted from controls, restrictions remain a drag on activity.
Still, the economy has been more resilient than expected, with private consumption declining by less than projected, and tourism and exports holding up. Tax receipts have been recovering since April relative to GDP, and sentiment has improved through October. While the recession this year is projected to be less deep than initially projected, it is expected to continue next year, with a total cumulative fall of close to 13 percent in 2013-14 and risks tilted to the downside.
What is needed to bring back growth and prosperity for the Cypriot economy?
Strong macroeconomic policies are paramount to restoring confidence, macroeconomic stability, and growth.
First, the restructuring of the financial sector needs to be completed to allow a clean-up of the banks' balance sheets and the eventual return of sustainable credit growth.
The authorities will need to complete recapitalization with state aid and the consolidation of the cooperative sector, while ensuring an adequate governance structure.
Both banks and coops will need to implement their restructuring plans to address large and growing NPLs, in the context of the recently-established arrears framework and code of conduct, while putting in place incentives to facilitate voluntary negotiations and prevent strategic defaults.
The new roadmap to relax capital controls provides an orderly and predictable framework to ease restrictions as key milestones in the bank strategy are reached. It is state rather than time contingent, and allows for flexibility in the face of changing circumstances.
Second, fiscal policies need to balance short-run cyclical concerns with long-run sustainability objectives. Given the ambitious adjustment already underway, additional measures are envisaged for the outer years to place public debt on a sustained downward path.
Third, the authorities have committed to complement these efforts with structural reforms to strengthen budget processes, improve revenue administration, privatize state-owned companies, and revamp the welfare system so as to better protect vulnerable groups during the downturn.
In addition to strengthening macroeconomic policies, an adaptation of the business model away from financial services and toward other services, where Cyprus has a comparative advantage, is also needed. Tourism and business services (legal, consulting, accounting) are expected to support the recovery and medium-term growth. These sectors benefit from a low corporate tax regime, educated labor force, strong institutions, and low structural barriers to growth. Prospects from the exploitation of gas reserves provide an upside for long-term potential growth.
To conclude, the authorities have a full agenda ahead. The difficulty of their task should not be underestimated, as the recession continues and large risks remain. Nevertheless, one should not forget that the most difficult decisions have been taken to address the root of the problems in Cyprus. The authorities have now a unique opportunity to use this momentum and turn their economy around.
---
---
You may have an interest in also reading…
Finance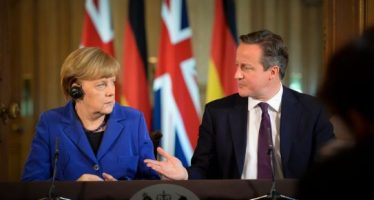 Germany's opposition to British attempts to limit the freedom of movement within the European Union is grounded in economic self-interest
Europe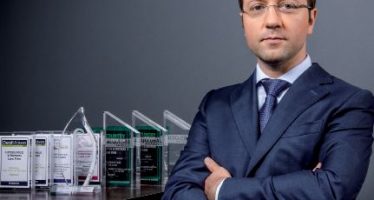 Foreign colleagues often ask what kind of corporate law services are currently being sought most by clients in the Ukraine.
FRONT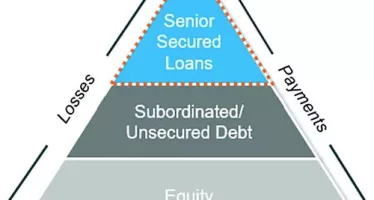 A Lucrative Alternative Asset Class The US is home to some 200,000 companies dubbed "middle-market" — typically with EBITDA up