André Esteves: No Limit to Ambition – Looking to Dominate the World
From intern to owner in barely eight years: If anything, Brazilian banker André Esteves is a financial whirlwind. After grabbing the reigns of Banco Pactual in 1997, becoming one of the bank's five partners, he engineered its sale to Swiss giant UBS in 2006 for $3.1 billion, making his personal first billion in the process.
Mr Esteves subsequently became the UBS point man in Latin America. After a year he ascended yet further becoming the global head of UBS' fixed income division. He left the Swiss banking giant in 2008, reportedly after a failed take-over attempt. Me Esteves prevailed in the end though with his newly found BTG (Back to the Game) investment company. With barely $1.5bn in managed assets on the books, tiny BTG acquired Banco Pactual, with some $26bn on its books, back from the Swiss for just $2.5bn.
Mr Esteves is used to getting his way. From early on, young André is quite determined to escape the life of worry and financial difficulties his parents suffered as he was growing up in Rio de Janeiro. After attending the Federal University in his city of birth, André entered Banco Pactual as an intern in 1989. His meteoric rise through the ranks was set to begin.
"Mr Esteves is used to getting his way."
Mr Esteves belongs to a very special breed of bankers. At the time his career started, macro-economic conditions in Brazil were atrocious, bordering on the surreal. Financial regulations shifted dramatically with the change of season. A rampant inflation, bordering multiple hundreds of percent annually, called for creativity in the design of investment vehicles safeguarding the value of the amounts committed. Relative price levels were moving up and down with the tides and nobody knew what tomorrow would bring.
These dreadful market conditions – prevalent in Brazil between the early 1980s and the mid-1990s – required an exceptional degree of financial acumen from bankers. The ones to survive and prosper under such circumstances were widely hailed are veritable geniuses. Mr Esteves learned his trade from what were then undoubtedly the best bankers in the world. Nobody could hold a candle to these flexible, sharp-minded guys who could adapt to any and all game-changing events without so much as blinking an eye.
Small wonder that even such a financial powerhouse as UBS should find itself outwitted by this young (44) Brazilian banker.
Mr Esteves financial prowess would be sufficient reason to celebrate him as a "good banker". But he is much more than just a Brazilian banking tycoon. Mr Esteves has his eyes on world domination. Whereas most of his Brazilian fellow businessmen are quite contend to play on the domestic market, Mr Esteves sees the entire global market as his sandbox. He is not hampered by the parochial attitude so often found in Brazilian business and thrives when competition is particularly fierce.
As such, Mr Esteves is indeed an oddity in Brazil, a country still much plagued by the effects of its long-standing protectionist trade policies and the resulting "mediocrity-is-quite-profitable" mentality of his peers. By actively pursuing overseas expansion and showing courage in the face of competition, Mr Esteves is perhaps the poster boy for a new generation of Brazilian entrepreneurs – one brought up with the notion of a global village in which national markets are no longer insular places of boredom. Brazil has some way to go yet before truly joining that global village from where Mr Esteves is already beckoning.
---
Tags assigned to this article:
brazil
---
You may have an interest in also reading…
Banking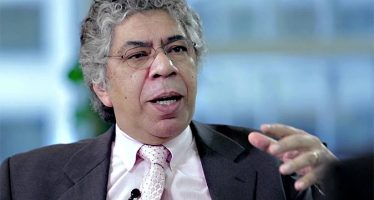 Current technological developments in manufacturing are likely to lead to a partial reversal of the wave of fragmentation and global
Heroes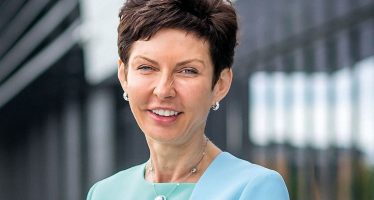 British business leader Denise Coates is the highest-earning woman in Britain — testament to the fact that the odds can
Banking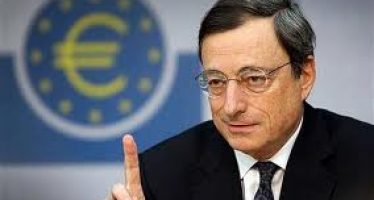 Mario Draghi, President of the ECB, Frankfurt am Main, 15 June 2012 Ladies and Gentlemen, It is a great pleasure to