Nepal Minister of Industry, Commerce, and Supplies: Matrika Prasad Yadav on the Agenda for Prosperity and Catching Global Attention
Nepal should aim for annual GDP growth of at least 7% – and sustain that pace for 12 years – if it wishes to join the growing group of middle-income countries.
The World Bank's most recent Nepal Development Update, released late October, concludes that Nepal needs to shift from a growth model, based on remittances and domestic consumption, to one that is driven by investment and productivity. That move is already under way, and has helped boost the country's growth rate by two percentage points to 6.3% in the fiscal year 2017-18 (ended in July).
Nepal Finance minister Yubataj Khatiwada said the government is putting the finishing touches on a new batch of reforms that aim to further improve the business climate, with ample room for foreign direct investment and local entrepreneurs to tap into the country's productive potential.
The country seeks to ensure energy self-sufficiency by exploiting its vast reserves of hydropower, one of its development vectors. Cheap and abundant clean energy will not only help Nepal power local industry but also may enable the country to meet its climate goals. To that end, a large-scale e-mobility programme is being set up to promote the use of electric vehicles.
At the World Investment Forum in Geneva, CFI.co met Matrika Prasad Yadav, the Nepal Minister of Industry, Commerce and Supplies, who describes the opportunities awaiting investors as eye-opening. "Nepal has created an exceptionally favourable and enabling environment for foreign investment," he said. "With a new democratic constitution in place, the country now possesses a solid legal framework that will help define its development trajectory. It is, in fact, one of the most progressive constitutions in the world and provides for a number of essential rights and protections, from intellectual property to equality before the law – and pretty much everything in between and beyond."
A Cornucopia of Resources
Yadav draws attention to his country's natural resources which still await exploitation. The Nepali government is well aware that change and progress will not happen overnight. Yadav points out that his country has already celebrated six bilateral investment agreements and is ready to negotiate others. "A lack of investment is holding back our national development," he said. "We have plenty of readily exploitable natural resources, starting with fresh water, and the attendant hydroelectric potential, all the way to forestry, agriculture, and tourism."
Nepal also boasts significant reserves of ores such as iron and copper. Oil, silica and natural gas have been found, but so far the government has struggled to attract the attention of large investors. An investment board reporting directly to the office of Prime Minister Khadga Prasad Oli has been set up, and Oli himself heads the board. The Investment Board Nepal has the administrative wherewithal to move at a brisk pace and help interested parties get their projects off the ground, says Yadav.
Nepal recognises the need to spur economic development by leveraging and deploying the power of outside capital, and has revamped its legal framework to create a more investor-friendly environment. It is, in effect, putting out an "Open for Business" sign to reflect the country's newfound confidence and ambition. The Investment Board deals primarily with bigger investors and functions as a convenient one-stop shop. Local expertise is available to help identify opportunities, set up projects, process formalities, and provide all necessary permits by liaising with the ministries and departments involved. Smaller investors are also welcome to join Nepal as the country embarks on its development trajectory.
Yadav explains that the government has already prepared nine priority projects that dovetail with its national development policy platform, and exploit the country's comparative advantages such as the presence of large limestone deposits or its vast hydropower potential. Looking to energy-hungry neighbour India, the exploitation of this particular resource has a high priority: "Constructing two or three hydro facilities will not only enable Nepal to meet future domestic demand, but may transform the country into a net exporter of electricity."
Removing the Hurdles
According to Yadav, the number of economic sectors where foreign investors are required to set up a joint venture with a local partner has now been greatly reduced. "With the sole exception of the financial sector, foreign investors are free to run their projects and provide up to 100% of share capital. Laws regulating land ownership have been reformed and simplified as well but, perhaps more importantly, we are developing a number of large infrastructure projects complete with industrial estates."
Each of the country's seven provinces will host such a project to eliminate land issues and allow investors "an option that is almost as simple as plug-and-play".
Yadav aims to please. "Though we have a wide array of fiscal incentives in place, we also found that tax breaks only go so far in addressing investor concerns," he said. "This is why the land issue has been tackled and why we are determined to provide a world-class infrastructure to businesses. We are also changing the regulation that pertains to special economic zones, reducing the share of production that is destined for export. Thus, businesses installed in these zones may soon dedicate a much larger part of their output to the domestic market."
Sandwiched in between two geopolitical and economic behemoths – China to the north and India to the south – Nepal no longer wishes to fulfil a role as anyone's buffer. The country is repositioning itself as a bridge between the dynamic markets. In addition to its long-standing open-border policy with India, the Kathmandu government has signed a deal with China – a sort of precursor to a possible future free trade agreement – which has removed all tariffs from a list of over 8,000 products.
Yadav explains that India remains the largest investor in Nepal – but notes that China is quickly catching up. "By the number of projects, China has already surpassed India. What we aim for is tariff-free access for manufacturers in our country to both India and China. That way, businesses that produce in Nepal will enjoy all the benefits of twin markets with well over 2.5 billion consumers."
Nepal, underreported and often overlooked, has progressed on the World Bank's Ease of Doing Business Index. It has moved up 13 places to claim number 110 (of 190 countries tabulated). "We are far from satisfied and will continue to dedicate considerable efforts to move the country up that ranking," says Yadav. "As the political and economic reforms now enacted take hold, and the regulatory framework is fine-tuned, Nepal will surely further improve its attractiveness to investors.
"We are committed to accomplish this. It is important to realise that the Nepal government has, in fact, only one agenda – which is to deliver prosperity to the people of our country."
Most promising investment sectors: Light Manufacturing // Hydropower // Mining // Tourism
---
---
You may have an interest in also reading…
Sustainability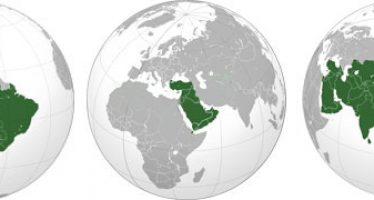 The 2011 CFI Top 100 Emerging Market Companies were compiled by using the nominations and the votes from CFI's subscriber
Asia Pacific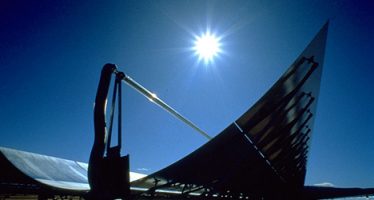 By Michael Düren Solar power from deserts can contribute significantly to a future renewable energy system. The technically accessible solar
Projects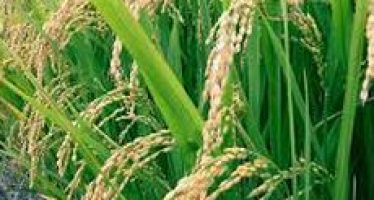 New Report Advises Myanmar to Rethink its Rice Export Strategy to Expand Rice Production and Help Farmers Improve their Livelihoods.