World Bank: Investment Push Needed for Green, Resilient and Inclusive Development
As we enter the third year of the COVID-19 crisis, we face a world with a serious 'reversal' problem – a reversal in development progress made over the last 20 years, of a magnitude not seen in a generation. It is the poor and vulnerable that are hit hardest. The per capita income gap between rich and poor countries is widening; poverty and inequality is increasing, both within and across countries; and globally, a decade worth of gains in human capital outcomes have been lost, as the impact of climate change worsens.
Most advanced economies are expected to restore their real per capita income to pre-pandemic levels next year. But 40 percent of emerging and developing economies will remain below their 2019 levels—including more than half of fragile and conflict-affected areas and three-quarters of small states. There has also been a surge in debt levels, with about half of low-income countries in or at risk of debt distress.
The big challenge for 2022 – if not for the next decade – is how to tackle this reversal, putting countries back on a path toward green, resilient, and inclusive development. In the decade before the pandemic, structural weaknesses had already led to a slowdown in growth. Despite the damage, we now have a unique opportunity for a "reset," not only to address deficiencies in policies and investment gaps of the past, but to make sure that the interlinkages between people, planet and the economy are adequately considered in tackling ongoing global crises including climate change.
The needs are vast and urgent. The focus of the UN Climate Change Conference (COP26) in Glasgow last November was on the "billions to trillions" that would be required to decisively shift to low-carbon, resilient growth. For example, estimates show that even with the appropriate policy environment, low-carbon, climate-resilient infrastructure, including energy, transport, water, and flood management, would require at least 4.5 percent of the GDP of low- and middle-income countries, or US$1.55 trillion per year between now and 2030.
There is broad consensus on the critical need for a major investment boost in all forms of capital—human, physical, social, and natural— to reap the benefits from the opportunities offered by a low-carbon future, while considering countries' development needs and providing targeted support for the poor. The question is how, given the constraints we see in the global economy today.
First and foremost, for a big investment push to succeed, the starting point must be through strong country leadership and actions. Countries can demonstrate political will by committing to a low-carbon, long-term development strategy to foster predictability and certainty, which will serve as the basis for an investment program with a portfolio of purposeful and transformative projects. Countries also need to create the right conditions to encourage investment through reforms in policies, institutions, and regulations.
Arrangements that bring countries, donor partners, multilateral development banks, the private sector, and other stakeholders together to coordinate their efforts will be helpful. They can be used to identify the most appropriate structure and sources of financing for country-led investment programs and transition strategies. For example, South Africa has recently created a platform for transitioning energy away from fossil fuels, which can help facilitate the acceleration of investments and the mobilization of finance.  Other countries are also in the process of designing similar comprehensive platforms that include exiting from fossil fuels, repurposing assets, facilitating a just transition and providing replacement or access to renewable energy.
To deliver the scale of investments needed, a revamp will be required in domestic as well as international finance, both public and private.
Governments will need to reform their fiscal systems to mobilize domestic resources more effectively. Taxes on 'public bads' such as pollution are a large and unused potential revenue source that can incentivize the private sector to invest in more sustainable activities. Elimination of fossil fuel and other detrimental subsidies can also generate additional revenues. Official development assistance and concessional climate finance needs to be expanded as well, to support investment and mitigate associated risks. Strong private sector involvement is essential, not just for investments and finance but also to access and develop better technologies. The participation of the private sector was highly visible at COP26, many leading their own initiatives and ramping up partnerships. We should not lose this momentum.
For the World Bank Group – the biggest multilateral funder of climate investments in developing countries – these developments are encouraging. Our new climate finance targets mean we will be providing, on average, about $25 billion per year to support climate action, with at least 50% allocated to adaptation. It is vital to help developing countries make the right investments now, to deliver finance for the most effective solutions, and to help mobilize and scale up resources.
For the poorest countries,  the World Bank mobilized a $93 billion replenishment package of the International Development Association (IDA) to support recovery from the COVID19 crisis and transition to green, resilient and inclusive development. A substantial portion of these funds will go towards adapting to rising climate impacts and to prepare for future crises.
We are also playing a key role in in supporting policy, legal and regulatory reforms to unlock private finance, not only for mitigation but for adaptation, which is a priority for many developing countries. The Bank has channeled grant and concessional resources for project preparation, as well as blending and de-risking finance to improve the risk-reward profile. Working across the Bank Group with the International Finance Corporation (IFC) and Multilateral Investment Guarantee (MIGA), we also support financial solutions that can be structured as risk sharing or guarantee products,. For example, in Luanda, Angola, the Bank Group provided a guarantee of US$500 million that mobilized US$910 million from international commercial lenders for the Bita Water Supply Project. The investment is designed to improve access to potable water service for over 2 million people in Luanda, reducing the population's exposure to climate-related shocks and water scarcity.
Past crises show that recovering from reversals in development progress takes time, putting a heavy burden on developing countries. Governments in developing countries have a responsibility to create the conditions to attract investments that are fit-for-purpose, integrating climate with their development goals. The global community can play an important role by exploring all possible means to scale up transformative investments. Close coordination will be critical to avoid fragmentation and maximize impact for a green, resilient and inclusive future.
The costs of inaction are now higher than the costs of action. There is no time to waste.
By Mari Pangestu, Managing Director, Development Policy and Partnerships, The World Bank
---
You may have an interest in also reading…
Banking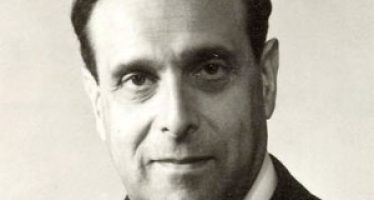 These days, far too often loan applications for the funding of promising business ideas are rejected out of hand by
North America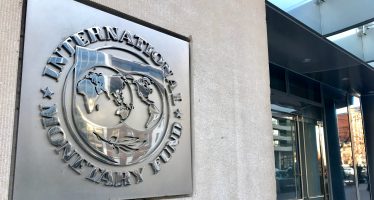 The International Monetary Fund's tenth annual External Sector Report (ESR, August 2021) shows how current account deficits in the global
Legal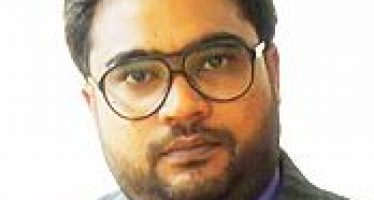 Introduction The word 'trademark' implies an attempt at recognition of a particular trade. A trademark basically serves two purposes. Firstly,