World Economic Forum: Who's Packing for Davos
The ultimate networking event is set to kick off in a week with a record-setting 2,633 participants. The World Economic Forum (WEF) today released its list of invitees the organisation hopes to welcome in Davos, the posh Swiss ski resort where the event unfolds annually since 1971.
Close to 300 heads of state, heads of government, and cabinet ministers will attend the forum. The world's largest corporations are expected to dispatch over 1,500 representatives to Switzerland. Smaller cohorts of reps from non-governmental organisations, academic institutions, and multilateral bodies are also in attendance. Thirteen Nobel laureates will be at hand as well.
Invitations to the event are extended at a minimum price of $71,000 – a steal according to most businesspeople for nothing quite compares to Davos when it comes to making connections. The WEF is billed as a platform for those committed to improving the state of the world. However, conducting a little business on the side while improving humanity's lot has become acceptable, if not the norm. The organisation frowns upon this practice but condones it nonetheless.
"2015 is a year when we are at a crossroads. A world of disintegration, of hate, of fundamentalism, and on the other hand a world of solidarity, of cooperation. We have seen both of those worlds last week in Paris."

– Klaus Schwab, WEF Chairperson
Large corporations, which sponsor the WEF to the tune of $200 million annually, send top-heavy delegations to Davos with a view to deal-making. Countries now employ the forum, and the countless "off-piste" happenings, to showcase their strengths as they vie for the attention – and the wherewithal – of investors and corporate behemoths.
Heavyweights
China is sending its highest level delegation to Davos since 2009. Premier Li Keqiang, and economist by training and one of the architects of Chinese economic policy, is expected to deliver a keynote address and hold talks with representatives of the International Business Council, an advisory body that provides intellectual guidance to the forum. While in Davos, Premier Keqiang is also scheduled to meet WEF Founder and Chairperson Klaus Schwab.
Secretary of State John Kerry, a Davos habitué, is the highest US administration official to attend the 45th edition of the forum. German Chancellor Angela Merkel, another fixture of Davos, has also confirmed her presence.
Though earlier this month, Russian President Vladimir Putin, Mrs Merkel's nemesis, received an invitation from the WEF, he cordially declined. However, Prime-Minister Dmitry Medvedev may well travel to Davos though that is yet to be confirmed by the Kremlin. First Deputy Prime-Minister Igor Shuvalov in certain to attend the proceedings as will Deputy Prime Minister for Industry and Energy Arkady Dvorkovich.
Russian corporations, widely appreciated for the outrageous parties they traditionally throw, are also not shying away. Two banks suffering from international sanctions – VTB Bank and OAO Sberbank – have been strategic partners of the forum for a number of years and confirmed their presence. The state-owned Vnesheconombank, particularly hard-hit by the third round of sanctions implemented in July 2014, has announced it will send its Chairperson Vladimir Dmitriev and his deputy to Davos.
Other noteworthy participants include Chinese self-made billionaire businessman and philanthropist Jack Ma who in 2007 suffered an epiphany after reading about worldwide opposition to the wholesale killing of sharks for their fins. Mr Ma not only swore off shark fin soup, he also decided that environmentalism would henceforth shape his ethos. True to his word, in May 2013 Mr Ma resigned as CEO of the Alibaba Group he founded in 1999 to take up a full-time position as chairman of the board of The Nature Conservancy China Programme.
Earlier this week, WEF Chairperson Klaus Schwab said that the forum takes place at a most opportune moment: "2015 is a year when we are at a crossroads. A world of disintegration, of hate, of fundamentalism, and on the other hand a world of solidarity, of cooperation. We have seen both of those worlds last week in Paris."
Participants address the most pressing of global concerns in a series of workshops, conferences, and panels. Issues most likely to dominate include the crash of the oil price, Russia's assertiveness vis-à-vis the Ukraine, the continuing and escalating threat of sectarian terrorism, and the likelihood of the European Central Bank flooding the market with untold billions in an attempt to jump-start the Eurozone's economy.
Shaping Davos
More than 140 countries will be present in Davos. Most hope to drum up business in the form of public-private partnerships. Already this week, the Shaping Davos event takes place, connecting forty cities – hubs in WEF parlance – to the Swiss village for a multiway conversation that aims to encourage local solutions to global issues. Touted as a game-changing concept, Shaping Davos is a new initiative of Global Shapers – a network of young people between the ages of 20 and 30 who wish to actively take part in setting the development and societal agendas.
The Global Shapers network comprises over 400 self-organising local hubs that undertake a wide variety of activities aimed at generating a positive impact within their home community. Global Shapers also operates as a think tank and produces a number of reports on competitiveness, risk, and development scenarios.
---
---
You may have an interest in also reading…
Asia Pacific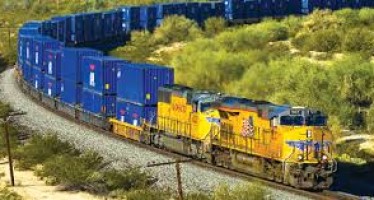 The transportation of containers by rail could grow substantially in China, especially if the nation continues adopting the kind of
Asia Pacific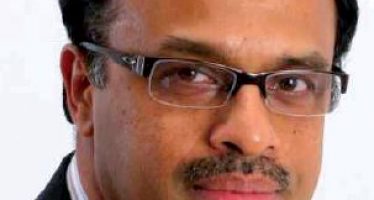 Nanda Kumar, President and CEO of SunTec, has taken corporate business process management to a new level of dynamism and
Finance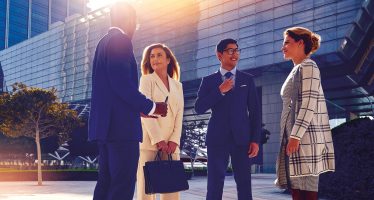 Over the past decade, Abu Dhabi has put a focus on gaining recognition for the United Arab Emirates as a