Naomi Osaka: Champion of Tennis, Fashion — and Endorsements
Naomi Osaka has stormed the tennis scene, snatching up enough titles and endorsements to break some of the game's most impressive records.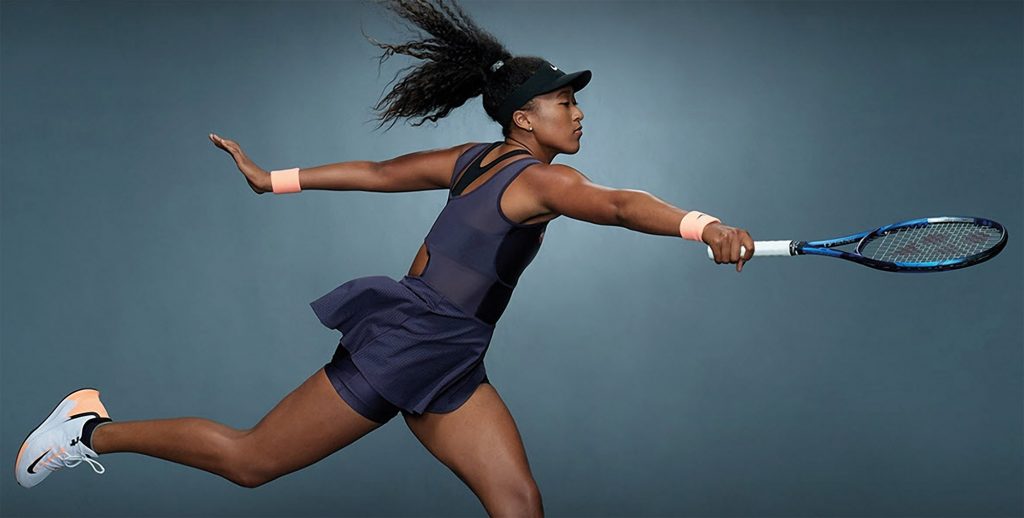 Her victories over Serena Williams at the 2018 US Open and the 2021 Australian Open have cemented her reputation as the future of tennis. Osaka's business portfolio has put an end to Williams' four-year run as the world's highest-paid female athlete. Her impressive performance — on and off the court — allowed her to unseat Maria Sharapova as the highest-earning female athlete. According to Forbes, while Sharapova earned $29.7m in 2015, Osaka brought in $37.4m during the 2019-2020 fiscal year.
Osaka, 23, holds the top ranking in the Women's Tennis Association, with four Grand Slam singles titles as well as US and Australian Open championships. When she burst onto the scene at age 18, Williams described her as young, aggressive, talented — and "very dangerous".
Williams has been a role model for Osaka since she grabbed her first racket. Her Haitian father, Leonard Francois, believed his girls could become the next sister-superstars of tennis and tried to train them as Venus and Serena's father did.
Osaka, who has lived and trained in the US since age three, plays tournaments under the Japanese flag. Her mother, Tamaki Osaka, is Japanese, and Naomi opted for Japanese citizenship in 2019. She grew up speaking Creole and Japanese with her family, and English outside the house. A multicultural background and superstar status make Osaka a sought-after face for endorsements. Her pending date at the Olympics has only intensified the bidding frenzy.
"Naomi is in the fortunate position that she has a good string of income," her agent and senior vice-president of IMG Tennis, Stuart Duguid, reported to Forbes. "She is not just chasing paycheques, and the first conversation with a sponsor is never about the money any more. There are so many things that are a bigger priority than the money. That is the luxury we have."
As of February 2021, Osaka is brand ambassador for fashion house Louis Vuitton, Tag Heuer timepieces, Beats headphones, Nike sportswear, cloud finance company Workday, Levi's and Mastercard. Her investment portfolio includes stakes in Bodyarmor (a sports drink company), Hyper Ice (a recovery tech firm) and the women's pro-sports team, North Carolina Courage.
She selects with care, and needs to feel connected "either through organic use, culture or messaging". As an avid gamer, she was delighted to partner with PlayStation to help with a launch in late 2020. She picks brands that "have each other's backs".
"It's even more so the case with Bodyarmor, where I'm actually part-owner of the company," she said, "so it feels very much like a family and we are in this together."
For the young entrepreneur, creative input is one of the most crucial details in closing a deal. According to the fashion trade journal, Women's Wear Daily, Osaka has a fierce fashion sense and has partnered with the design departments at leading brands to launch several collections. Her limited-edition collections fly off the shelves almost as fast as her serve — which reaches 201km/h.
Osaka's Nike collection celebrates her Haitian, Japanese and American heritage, while her partnership with Adeam highlights their shared Japanese roots. She also developed a sneaker with Nike and Comme des Garçons. She collaborated with Scottish accessories brand Strathberry to design a handbag collection.
She became a brand ambassador for Shiseido in 2018 — marking a move towards inclusivity in a country with beauty standards that tend to skew towards fair skin. Now Osaka is launching her own line of skincare products. The company is called Kinló, a mix of kin in Japanese and ló in Haitian Creole, both of which translate to gold. She announced the project on Twitter.
"For me, this project is something that requires more than just being a spokesperson," she told Business of Fashion. "This is a public health need. I used to tell people that I didn't need to wear sunscreen — but even if you have melanin, you need to take care of your skin, and I am passionate about that."
---
Tags assigned to this article:
japan
---
You may have an interest in also reading…
Asia Pacific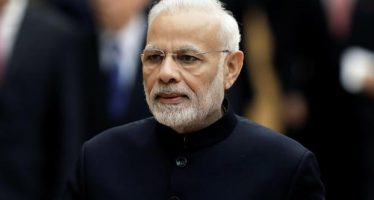 He definitely is the man of the moment. The establishment may disagree, but Prime Minister Narendra Modi of India sprang
Legal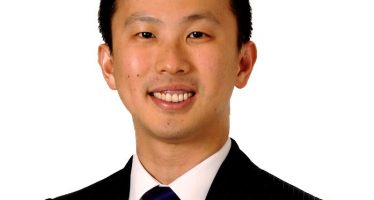 By Barry Tong, Partner, Advisory, Grant Thornton Hong Kong Limited To acquire a business is a journey and in the words of Lao
Sustainability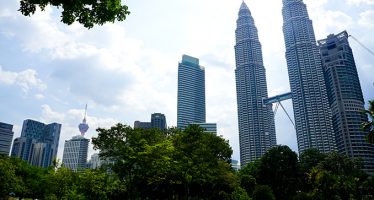 Today in India, with a tap of a smartphone, a manufacturer instantly books shipping services for his/her goods through a