IMF: Anything that Works to Create Jobs
A broad mix of policies is needed to help put the global economy on a sustained and balanced growth path, the IMF said as it wrapped up the 2013 Spring Meetings against a backdrop of an uneven global recovery.
In its discussion at the Spring Meetings in Washington, the IMF's policy-steering committee, the International Monetary and Financial Committee (IMFC), drew sharp focus on the need to boost growth and create jobs.
"Growth and jobs were a very strong focus of our discussions," said Singapore Finance Minister Tharman Shanmugaratnam, who chaired the twenty-seventh meeting of the IMFC on April 20.
"There was also a strong and common recognition that achieving growth and jobs cannot rest on one policy alone. There is no single bullet that will get us to normal growth and some normality with regard to jobs," said Tharman.
Robust policy mix
IMF Managing Director Christine Lagarde underscored the focus on job growth. She said a mix of policies can help to move the world beyond the "three-speed" recovery—where some countries are doing well, others are on the mend, and others are lagging behind—that has emerged since the IMFC last met in October 2012 at the Annual Meetings in Tokyo.
"Every policymaker is keen to develop jobs and to respond to the demands of the young population in particular," Lagarde said at a news conference following the IMFC meeting.
"Anything that works to create jobs" is on the table, said Lagarde, "starting with growth and a good policy mix which relies on not just one policy but a set of policies that will include fiscal consolidation at the right pace, structural reforms. . .and monetary policy, which provides the breathing space."
Policies to boost growth were a focal point, said Tharman, who added that the IMFC saw accommodative monetary policy appropriate in the short term but added fiscal and structural policy action is needed too.
"The emphasis was toward a better balance of strategies—monetary, fiscal and structural—with a strong emphasis on medium-term fiscal and structural reforms rather than an overly heavy reliance on monetary policy," said Tharman.
Focus on sustainable growth
The IMFC, which represents the Fund's 188 member countries, said in a communiqué that an uneven recovery is emerging but growth and job creation are still too weak. "We need to act decisively to nurture a sustainable recovery and restore the resilience of the global economy," it said.
The IMFC's key priorities for the months ahead include:
Advanced economies
Accommodative monetary policy is still needed to help bolster growth but needs to be accompanied by credible medium-term fiscal consolidation plans and stronger progress on financial sector and structural reforms. In the euro area, further progress in repairing bank balance sheets and reducing financial fragmentation is crucial.
Emerging market and developing countries
With activity picking up, policies should be recalibrated to rebuild buffers and guard against financial vulnerabilities.
Low-income countries
Continued robust growth in many low-income countries provides room for replenishing policy buffers while addressing pressing infrastructure and social needs. The Fund needs to closely monitor the sustainability of the Poverty Reduction and Growth Trust (PRGT) in relation to the needs of low-income countries.
Restoring resilience
The Fund should continue to focus on jobs and growth as a basis for tailored policy advice, in collaboration with other organizations.
IMF surveillance
The IMF should conduct further analysis on the impact of unconventional monetary policy on capital flows and asset and commodity prices, the role of capital flows in driving exchange rates, and global liquidity.
Governance reforms
The IMFC urged members who have yet to complete the necessary steps to ratify the 2010 reforms without delay and for the IMF Executive Board to agree on a new quota formula as part of the Fifteenth General Review of Quotas.
The IMFC also welcomed the directions set forth in the IMF's Global Policy Agenda —an action plan that outlines the membership's policy priorities and how the IMF can assist.
---
---
You may have an interest in also reading…
Finance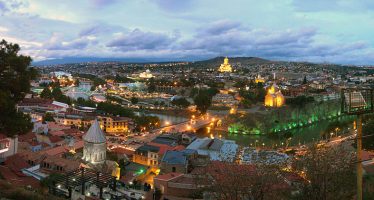 An International Monetary Fund (IMF) mission visited Tbilisi from November 27 to December 12, 2012 for discussions on the first
Sustainability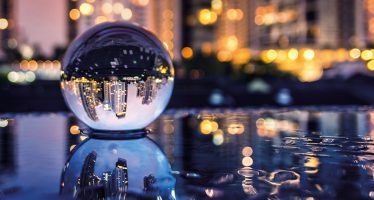 To achieve a limitless mindset-based leadership, a leader not only needs to be a visionary, a good strategist, focused on
Banking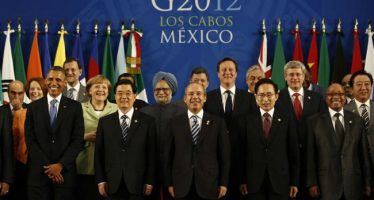 Angela Merkel brushed off criticism of her focus on austerity, as the leaders of the world's 20 largest economies focused