Invest Africa: Six Reasons to Choose Ghana
Being a top-rated country for almost everything — from cost of doing business to airport services — Ghana has a lot going for it.
As the world gradually emerges from the pandemic and economic recession, the search is on for the next global commerce hotspot.
Emerging markets in Africa, Latin America and the Middle East are being sized-up as possible new engines of economic growth. Amid the heated debates and ponderings, the case for Africa is stronger than ever. The continent keeps exhibiting strong indications of a significant take-off — and soon. Africa is the second-largest continent in terms of area and population, has a wealth of untapped natural resources, enormous potential for sustainable agriculture — and it benefits from the Africa Continental Free Trade Area (AfCFTA), the largest free market in the world
With this ongoing economic revival, Ghana has established itself as a nation to watch for trade, investment, and tourism. It combines a conducive business climate, transparent regulations and political stability to make it one of the most favourable economic environments for investors.
If you have ever wondered why the country has taken centre-stage in discussions on investment, here are six reasons.
Stable Democratic Climate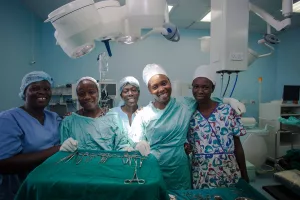 Ghana is ranked as the most stable political environment in West Africa, with advanced democratic institutions and systems that ensure good governance and the rule of law. The Global Peace Index rates the country as first in West Africa, and second in all of Africa.
Ghana's political stability can be attributed to strong and transparent democratic institutions, which have made it a beacon of hope for the West African region. This reliable democratic dispensation makes it the safest place in the subregion.
Strong Resource Pool
Ghana is resource-rich, with an enormous pool of untapped raw materials for investors to leverage — especially now.
The country is Africa's number one gold-producer, and the world's second-largest cocoa producer. It has the third-largest bauxite reserves in Africa, an estimated reserve base of 900 million tonnes, valued at $50 million in its raw state — and $400bn once refined.
With five million hectares of arable land, four million of cultivable land, and 228,792 hectares of irrigable land, there is more economic potential in addition to the 189,000 barrels of oil produced daily, and the eight trillion cubic feet of natural gas reserves.
Ease of doing business
Ghana's progressive policies, including its vision to transform the country into an industrialised nation by 2030, have been instrumental in creating a business-friendly environment.
According to the Ease of Doing Business Reports, Ghana is among the best spots in West Africa. In 2021, the AT Kearney Global Services Location Index judged Ghana to be the best West African destination for investment — and the third-most attractive on the continent. Ghana is regarded as one of the most competitive economies in the region by the World Economic Forum Global Competitiveness Index.
Accessibility
With an average flight time to Europe and the Americas of eight hours, Ghana is (according to the World Population Review) geographically the country closest to the "centre" of the globe.
Therefore investors looking to export to, or access, markets in the Americas, Asia and Europe will find Ghana a prime location with its unique geographical situation.
Investors have easy access to the rest of the world through Ghana's main airport, Kotoka International — again ranked the best in Africa for service. Tema Port, one of the largest regional ports, is in Ghana — sustained by an excellent network of trunk highways.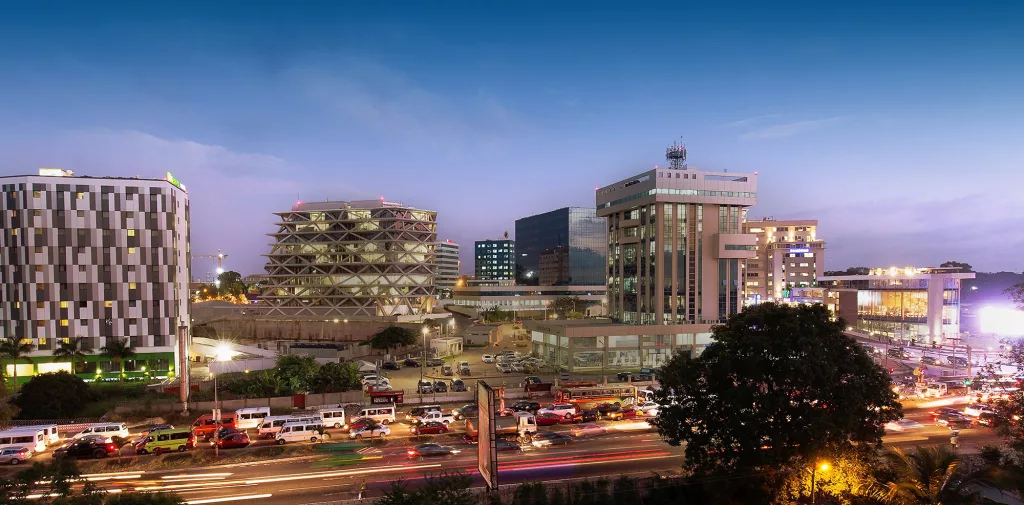 Competitive Labour Force
Businesses in Ghana can select from a wide pool of skilled and/or trainable workers. The country has one of the highest literacy rates in West Africa (according to the World Bank Group), as well as the most competitive minimum wages in the sub-region. For businesses looking to set up in Ghana, this ensures a low cost of production and a skilled and accessible workforce.
Headquarters of AfCFTA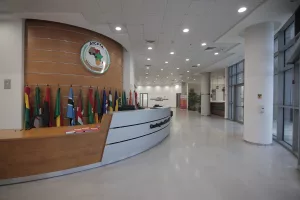 As an emerging economy playing a central role in Africa's Free Trade Area Agreement and hosting its secretariat, Ghana is in pole position to work with investors and make it easier for them to access products and services from a continent-wide market of 1.3 billion people.
Headquartering the AfCFTA is expected to boost Ghana's hospitality, and more broadly, the services sectors, and generate increased international exposure. This heightened visibility and increasing investments will further stimulate trade, creating opportunities for Ghanaian businesses, as well as entrepreneurs looking for access to the African market.
Budding Commercial Hub
Ghana is becoming a regional powerhouse in commerce, adopting policies to reduce the general cost of doing business and incentivise investment.
The country is a hub that connects businesses and investors to Africa as a whole. The government's investment promotion wing, GIPC, plays a pivotal role in helping investors navigate Ghana's business environment by providing them with insights on opportunities and incentives. It follows through with guidelines and assistance to help manage business risks and challenges.
Ghana has created a positive, go-ahead business environment that allows domestic and international investors to capitalise on opportunities.
In-depth Investment Advice and Expertise on-tap: Commitment Guaranteed
Exciting African opportunities are to be sniffed-out, not sniffed-at — and Ghana has some rich pickings…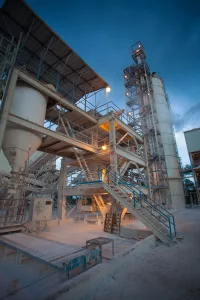 The Ghana Investment Promotion Centre plays a pivotal role in helping international investors discover one of the African continent's under-sung financial hotspots.
From establishing and maintaining liaison with ministries, government departments and agencies to navigating local hurdles, legal requirements and incentives, the GIPC takes its advisory role seriously — as does the man at the top.
Chief executive Reginald Yofi Grant draws on three decades of experience in investment banking and finance. He heads the Ghana Investment Promotion Centre, under the Office of the President of Ghana. In his role as CEO of GIPC, Grant oversees the development of a slick and conducive investment climate for those twigging to the vast possibilities offered by Ghana.
Yofi Grant is director for Sub-Saharan Africa on the World Association of Investment Promotion Agencies (WAIPA) steering board. He collaborates with partners to address some of the world's most pressing issues, promoting investment and open, free trade and attracting FDI.
He is widely recognised in financial spheres and has co-founded several companies, including Grant Dupuis Investment Ltd and Praxis Fortune Caliber. Yofi Grant is equally renowned as a leader and financial policy adviser, at home in Ghana and abroad. He's led several advisory mandates for equity and debt transactions, and developed and implemented one of the largest agriculture funds in Sub-Saharan Africa, the AAF SME Fund LLC.
Yofi Grant has been recognised for his efforts in the financial sector — and the way in which he conducts himself. He has received awards — including Best Business Personality of the Year for Africa — and has been featured in The Washington Post, The Economist, and Forbes Africa. Under his direction, the GIPC has won recognition as best IPA in West and Central Africa — for four consecutive years — by AIM Global.
As a council member of the Continental Business Network of the African Union and a member of the board of trustees of the OACP Endowment and Trust Fund, he remains passionately committed to shaping the continent's financial and economic transformation.
Reginald Yofi Grant is a fellow of the Aspen Global Leadership Network (AGLN).
---
---
You may have an interest in also reading…
Banking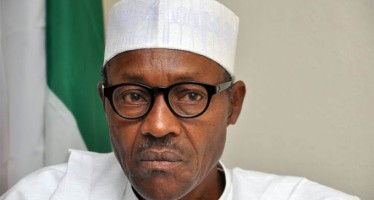 Oil prices have rebounded from their recent lows and may yet provide temporary relief to Nigeria, allowing the incoming administration
Banking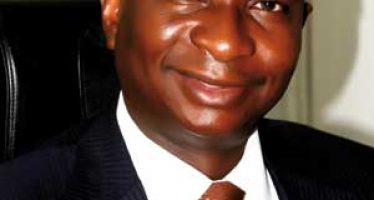 Greenwich Trust Limited is a boutique Investment Bank focused on creating value for its various stakeholders. The firm was incorporated
Corporate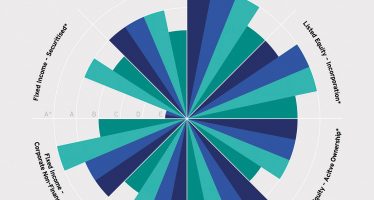 For more than 30 years, Invesco has demonstrated its commitment to responsible investing by actively encouraging ESG practices across every