Société Générale Guinée – Guinean Gold: a Private Bank That Has Won Trust of Public
Société Générale Guinée has a century-and-a-half of history — and a go-ahead CEO who has overseen impressive growth.
Société Générale Guinée was created in 1985 and is today the West African country's leading private bank in terms of equity, credits, number of branches — and results.
It is primarily owned by Société Générale Group, which holds 58 percent of shares. Remaining shares are held by private shareholders.
"The solid financial position of Societe Generale Guinée allows us to better manage regulatory ratios such as legal lending limit," says CEO Thierno Ibrahima Diallo, "and to provide optimal capacity to satisfy the needs of our commercial customers."
The bank has some 600 corporate clients and boasts strong penetration of large businesses both local and international. Streamlining the service to these clients — and 101,505 private customers — are 326 dedicated employees and a team of professionals that is 2,488-strong. These staff members operated from 24 strategically located branches across Guinea, which sits on a crescent extending into the Atlantic Ocean. The country's mineral wealth could theoretically make it one of the continent's richest countries.
With its impressive network of branches, which cover the country's four main regions, SG Guinée is at the centre of a thriving financial hub. The large corporate branch is located at the society's headquarters in the capital, Conakry. It has been operating for one-and-a-half centuries — so its processes have been continuously streamlined over those 150-odd years.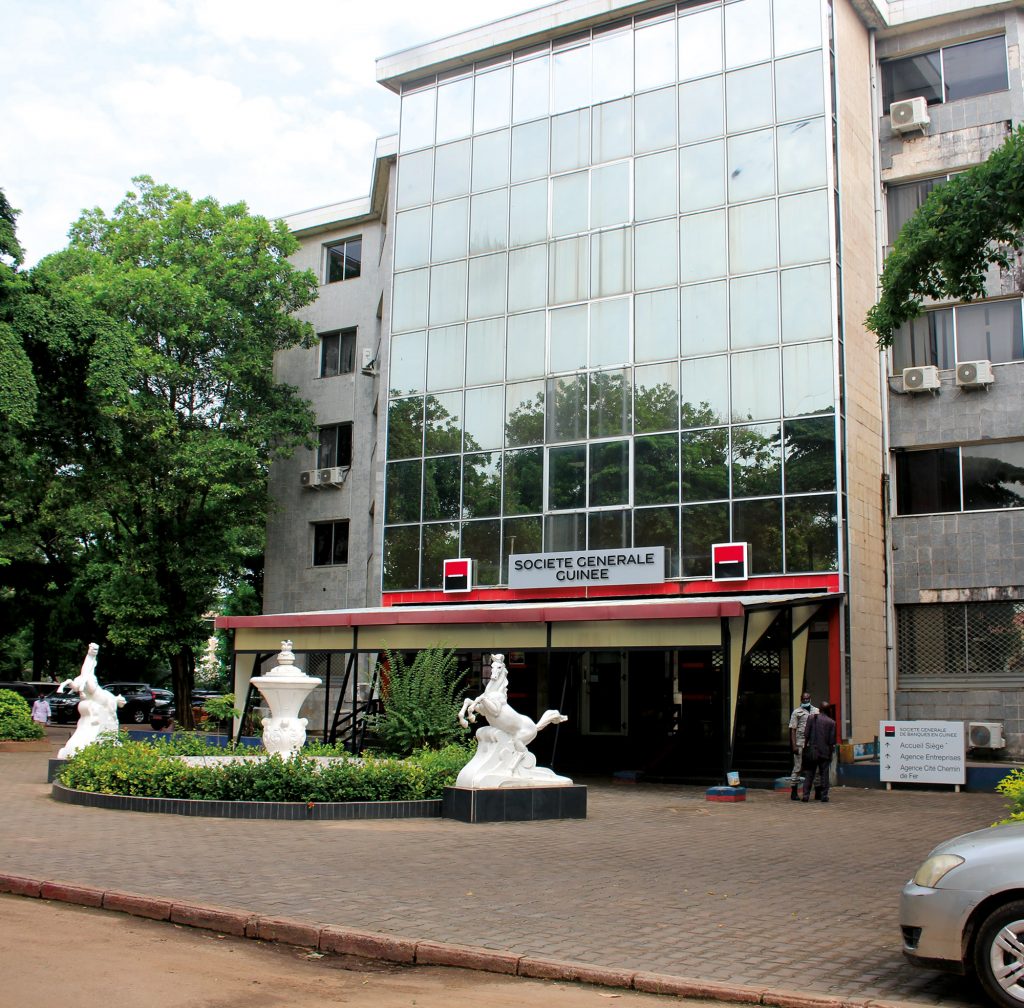 Société Générale Guinée provides a wide range of innovative products and services with a particular focus on SMEs — as well as the larger clients which choose its services. "The aim is to anticipate and satisfy their needs," says Diallo.
Thierno Ibrahima Diallo was born in Senegal, and graduated with a degree in Banking, Finance and Insurance Engineering from the Ecole Supérieure Des Affaires De Lille 2.
He also holds a diploma from ITB (Institut Technique de Banque). The fluent French- and English speaker started his professional career in 1998 in the Société Générale Group. He cut his teeth in the world of international finance in the Senegalese subsidiary, becoming head of international payments processing and heading research into the optimisation of the customer experience.
Two years later, in 2000, Diallo joined the CIC-Crédit Mutuel group as a customer manager for SMEs. In 2005, he joined the Est-Parisien business centre of Crédit Industriel et Commercial (CIC) as a corporate account manager.
In 2007, Thierno Diallo joined the ABN AMRO Bank group as a key account manager in its asset finance department based in Paris (ABN AMRO Commercial Finance). In 2010, he was promoted to head of the key accounts division.
Diallo has experience from a range of high-powered appointments. In 2013, he joined SAS LPP Coffrages Group as export development manager. In this role, he was responsible for the creation of a subsidiary operation in West Africa.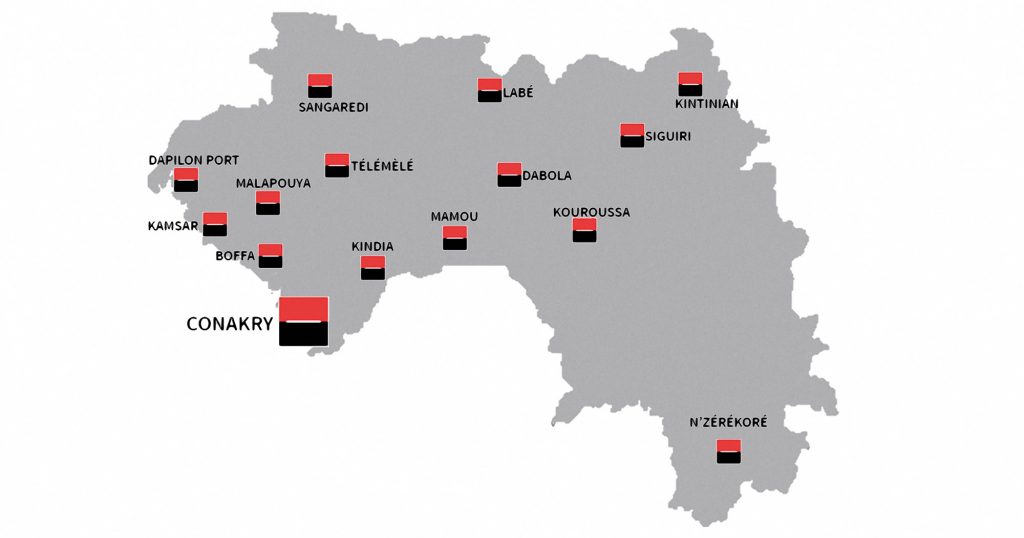 In 2014, he returned to the Senegalese subsidiary of the Société Générale Group as manager of large corporate clients. In 2015, he was promoted to head of corporate clients.
In 2018, Diallo was appointed director of the Central African Audit Hub (AFC)-IGAD/IRB/AFS, which includes Cameroon, Chad, Congo and Equatorial Guinea.
He took over the regional management of the Central and Eastern Africa Audit Hub (AFCE) in 2019. This position had an even larger scope, covering six countries (Cameroon, Chad, Congo, Equatorial Guinea, Madagascar and Mozambique).
Since September 2021, Thierno Ibrahima Diallo has been managing director of the Guinean subsidiary of the Société Générale Group.
---
---
You may have an interest in also reading…
YLG Bullion International was established in 2003 to recognise Thailand's growing demand for alternative investments, and the import and trade
'Finance represents the infrastructure for positive change,' believes leading private equity investor. Pollen Street Capital co-founder Lindsey McMurray has been
"Don't chase the money", the old saying goes, "solve a problem – and the riches will follow." Anybody who has