Recipe for Success: Blend Inspiring Partners with Hard-Working Teams and Have a Proven 'Killer' Product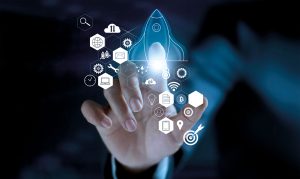 FasterCapital is an online incubator/accelerator diverse and inclusive global company whose expert team works with partners in media, deal-flow, start-up co-support in portfolios, and co-investments.
It is connected with 180 ecosystem players including SeedStars, Oasis500, Softweb, Techcode.
How has your personal journey prepared you for running a global incubator and accelerator for start-ups and entrepreneurs?
I have started my journey as an entrepreneur in 2002. I was lucky to start working on mobile apps back then. I started a company in 2002 and we were the first to publish a game on AT&T. The company expanded rapidly and we got a valuation of $3M from a public company in 2005. From 2002, I've always been present in the intersection of technology and business. My academic studies and career combine both aspects. By 2009 and with the surge of demand for mobile apps and IT startups, there were lots of non-technical entrepreneurs working on establishing businesses and it was difficult for them to find the right technical cofounders. I was able to devise (along with cofounders) a model where FasterCapital will become the technical cofounder and invest half of the money needed. Providing professional and cheap technical development per equity has allowed us to attract lots of startups and help them succeed. We developed later a similar model where we provide business development per equity through our Grow your Startup program. We also provide assistance in raising capital for startups and SMEs.
Please describe the FasterCapital ecosystem
FasterCapital's ecosystem is big and strong and it has been built over the years. It mostly consists of investors, mentors and representatives worldwide. Our ecosystem members are enthusiastic toward our unique model and approach to help startups. The community is open, and we work with inspiring people. Our ecosystem partners' team have worked hard — especially last year — on expanding our network and joining forces with other organisations that are supporting start-ups to create valuable collaborations.
"The 'ideal' business is one that has proved itself to be worthy in real life."
Give two pieces of advice to a digital start-up that's seeking finance
1. Plan well and assess risks wisely: many entrepreneurs unfortunately jump direct just because they are enthusiastic. While enthusiasm is necessary but it's not sufficient!
2. Be ready to pivot a lot. You will eventually discover that some of your assumptions were wrong. Those who survive are those who can pivot always and quickly!
Another piece of advice is to work on your product; everything else will fall into place. When you're working on a tech project, your one and only hero is the product. This is the number one priority. Validate the concept as well as you can, don't be afraid to make big changes where necessary, build and test your product, then start acquiring customers.
That sounds like 10 pieces of advice combined but it isn't. Create a killer product and investors will come to you. It always has been, and will always be, the story of success.
What is unique about female entrepreneurs and start-ups by women?
I think the main unique aspect is the real value they are bringing to communities and societies. Women entrepreneurs are bringing attention to issues, social or not, that have not been addressed by their male counterparts. There is a gap in the ecosystem (which has been dominated by male founders) for such innovation and for new startups that approach social networks from a female perspective.
Also, many women have acquired valuable specialist expertise that we need. Many innovative edtech solutions are being put forward by former or current women teachers as women make up a greater percentage of educators. So, the expertise and reclaimed potential of women will enable a much better stance, and a much more practical and well-informed approach to building a business.
Please describe the ideal business from a fundraising perspective
Let me start by saying that investors should not have an "ideal business" in mind when looking for funding opportunities. They should have a flexible and open approach. However, there are some elements that contribute to making the business more appealing from a funding point of view.
First of all, the team behind the start-up; it's a must for the founder to be truly passionate, professional, skilled, dedicated and able to handle the future challenges. After all investors are investing in the team more than in the idea. For the idea to be successful, you need good execution.
Second is a valid market opportunity. If it is not clear how you are going to be different from your competitors, chances are you will not create an impact.
Third, the "ideal" business is one that has proved itself to be worthy in real life. Not all investors are risk-takers, some need evidence that this business is worth their money, so businesses with big sales and revenues definitely have the upper hand.
How does FasterCapital manifest intelligent capital and start-up support?
Our model mostly revolves around smart capital. All of our programmes provide participants with services in addition to 50 percent of the costs needed as an investment. We are committed as long-term partners with entrepreneurs in our network, and we make sure we offer expertise and advisory — not just money. FasterCapital becomes an investor and a supporter of the start-up and our team works hand-in-hand with the start-up team. This creates a perfect environment for small businesses to grow. We also encourage smart investments through our Raise Capital programme by matching the founders with investors who are either industry experts or who have already invested in similar startups and who have the experience needed.
How many businesses and jobs (including also consultants) have FasterCapital helped to create?
FasterCapital has helped create jobs for more than 6000 people in more than 470 startups. It has also created an opportunity for over 1,000 mentors to be featured on the website to connect with founders. We have also more than 1,000 representatives and regional partners on a global level.
Where do you see hubs of dynamism in the region?
If you are referring to the Middle East region, then GCC countries — especially Saudi Arabia and the UAE — and Egypt are the go-to markets for creative minds. We are a global incubator, so on a global level, the US is surely always leading on this front. Germany and the UK are also one of the most dynamic hubs for start-ups.
You must get some great insight from all the business plan submissions…
Sure, I'm very lucky to work daily with such innovative people. Being in contact with passionate and talented entrepreneurs inspires me and keeps me updated with the world's latest technologies and trends. It also enables me to predict and foresee what the next big thing might be! I can also put some of my experience with entrepreneurs and we can work together to improve the offerings and address some of the problems that they might be facing. The real-life lessons and stories of hard work, and teamwork, are invaluable and inspiring.
How do you envision technology innovation and digital transformation in the future?
AI has been taking over many aspects of our lives for the past 20 years and I guess AI will be taking most of creative jobs in the coming 20 years. Many have predicted this in the past and failed but now it's different. The advance in AI, processor speeds and the creation of new hardware processors dedicated to AI will change the game. Hopefully, this will be for the benefit of humankind: to distribute and use resources more efficiently and wisely. I am generally positive about the future, but I bear in mind that technology is a powerful tool that requires wise people at the helm.
Hesham Zreik, CEO of FasterCapital. 
See the interview in CFI.co Autumn 2021 print version.
---
---
You may have an interest in also reading…
Latin America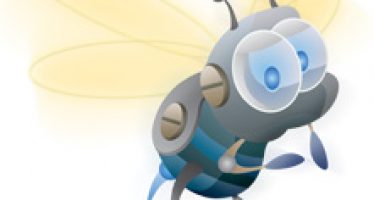 By Pedro Filizzola Samba Tech's story begins back in 2004 when our CEO and then marketing student, Gustavo Caetano, was
Finance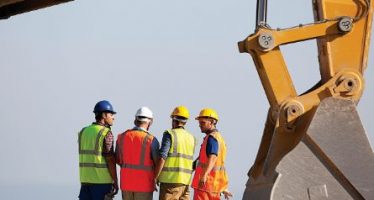 By Håvard Halland, John Beardsworth, Bryan Land, and James Schmidt How can resource-rich countries ensure that a sufficiently large share
Middle East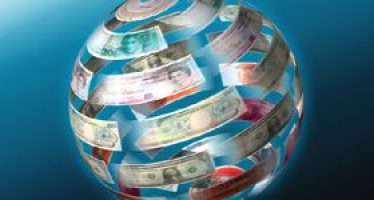 By Manabu Nose and Moritz Zander[1] At MIGA (the Multilateral Investment Guarantee Agency) we see the principal near-term risks for