Norwegian-African Business Association (NABA): Private Business as Educator – Bridging Africa's Job-Skills Gap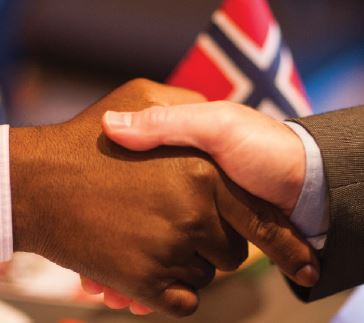 In the wake of the global financial crisis, Africa's sustained economic growth over the last decade has compelled the global investment community to take note. Foreign direct investment has skyrocketed and top international law firms are opening up offices from Luanda to Maputo, eyeing the continent's vast untapped economic potential. Yet, the long-term sustainability of growth is challenged by the demographic explosion of restless unemployed youths – the continent's largest financial asset and simultaneously most pressing political risk.
The key challenge and responsibility for business and governments alike lies in connecting Africa's vast labour supply with the skills necessary to meet industry and employment demands.
The burgeoning growth rate and influx of foreign investment is placing an increased strain on the knowledge capacity of local labour markets. Capital absorption hinges on the availability of qualified labour resources. In many countries the saturation point has already been reached. It is particularly prevalent in specific industry sectors such as mining, energy and transport infrastructure where a lack of engineers hampers investment opportunities.
"Where the public sector falls short, the private sector should embrace the possibilities of filling the gaps between skills and labour supply."
The presence of high vacancy rates alongside high levels of unemployment underlines the issue and confirms the presence of a skills mismatch. The problem spans the entire continent from Egypt, where 1.5 million young people are unemployed while private sector firms struggle to fill over 600,000 vacancies, to South Africa, where 600,000 unemployed university graduates live alongside 800,000 vacancies. The problem is compounded in many countries due to stringent local content requirements on labour supply. This forces the hand of private businesses unable to recruit adequately trained personnel.
Demographic Explosion
Africa has more people under the age of twenty than anywhere else in the world. The continent's population is set to double to two billion by 2050. Researchers and economists alike argue that, if properly managed, this massive potential work force can be forged into one of the main catalysts of economic development. With youth making up 40% of the working age population, inclusive and capacity-building steps are needed to harness this demographic dividend. Although the private sector is screaming for qualified workers, local universities often do not adequately equip graduates with the skillsets needed by employers.
Mr Eddo, a former BBC journalist covering the Africa Business Reports, places part of the blame on national education systems where critical and independent problem solving skills are often trumped by the old fashioned prerogative of memorisation and submission to pre-packaged ideas. Many students therefore end up lacking key transferable skills [1].
Where the public sector falls short, the private sector should embrace the possibilities of filling the gaps between skills and labour supply. There are many ways this may be achieved from setting up partnership programs with local universities and schools to well-structured job training programmes with adequate follow up. Businesses as educators are in the privileged position of knowing exactly what skills are required at any given moment.
Shifting Paradigm
The paradigm of global development is also steadily shifting away from the traditional top-down approach of money dispensed as generic foreign aid toward a more earmarked cooperation with a wider range of actors and intended to strengthen local capacity building and knowledge transfer. Within this framework, much attention has recently been given to the development of private-public partnerships.
This was recognized as a key outcome at the World Economic Forum in Davos as surmised by Julian Robert, the CEO of Old Mutual, in the panel discussion "Africa cannot succeed without a real handshake between private enterprise and the public sector". [2]
The United Nations has included this as a priority for the post-2015 development agenda. Companies that take the lead on training strategies will thus find themselves on the right side of public policy momentum. For example, the Norwegian Agency for Development Cooperation (NORAD) has a funding scheme intended to increase FDI (Foreign Direct Investment) in developing countries. This scheme is based on giving Norwegian companies the means to fund pilot projects in order to determine the feasibility of investment opportunities.
Many companies have already taken advantage of the momentum, recognizing the long-term benefits of raising the educational level of local staff with the aim of supplying them with sector specific skills and knowledge. Statoil, one of the world's leading companies in oil and gas production, provides attractive training opportunities for local employees.
Collaborative Initiatives
In Angola, where Statoil has operated for nearly two decades, the company has established collaborative higher education initiatives between two Norwegian and Angolan universities. Since 2008, 36 students have carried out master degree studies in petroleum sciences. This initiative has further helped the company comply with local content regulations. Of the total workforce, 89% have been locally recruited. Similar programs have been introduced in Tanzania and Mozambique.
Yara International, a Norwegian firm specializing in agricultural products, initiated in 2008 the Ghana Grains Partnership (GGP) – a public-private partnership aimed at improving the efficiency of the maize value chain in Northern Ghana. The project features an educational component that gives farmers access to knowledge and advice on agricultural best practices with a view to increase crop yields.
Now that it is widely acknowledged that entrepreneurship can transform economies, drive innovation and change communities, Ernst & Young (EY) has linked its global presence with supporting local entrepreneurs. In 2012, the company launched Next Gen, a programme directed at empowering the next generation of women in Africa.
With Africa holding 25 percent of the global workforce by 2050, EY supports the notion that active participation of women is needed to sustain economic growth across the continent. The NextGen programme includes leadership camps and access to bursaries that will help disadvantaged young women complete tertiary education. Piloted at ten schools in South Africa, it is now set to be extended to other African countries.
Critical Factors
There are some critical factors underpinning successful capacity enhancement which should form the backbone of any training strategy, whether on the job or in the classroom. This strategy should not just focus on technical skills but should leave room for the development of key behavioural skills such as listening, empathy, curiosity, flexibility and trust-building that bind together a good working and learning environment.
Programmes should also make sure to adapt to local knowledge and contexts, seeking to find solutions in terms of 'best local fit' rather than 'best global practice'. Foreign businesses should use training programmes as unique opportunities to gain in-depth knowledge about the place that hosts their operations. They may also benefit from harnessing the vast stores of local knowledge of their employees. This will in time facilitate and strengthen the exchange of ideas which in turn is key to building mutual trust. By nurturing critical mind-sets and lowering cultural barriers to giving and receiving feedback, a better – and ultimately more profitable – relationship may be forged between subordinates and executives.
The expectations of companies have changed over time. Whereas a certain amount of philanthropy in a company's hometown was once thought sufficient, recent notions of corporate citizenship and corporate social responsibility are changing the relationship between businesses and consumers.
A company's reputation is not only confined to its financial expertise but to its moral leadership as well. The private sector has a lot to gain by taking its role as an educator seriously on the African continent, both in terms of increasing its revenue and its moral capital. In order to realize the economic potential of African countries, businesses should ally themselves with development objectives aimed at curtailing youth unemployment. These comprise mutually reinforcing solutions that meet the challenge of Africa's demographic explosion.
By Hedda Wingerei and Halfdan Broch-Due
About NABA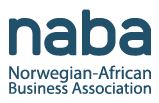 NABA is the only Norwegian-African chamber of commerce, and provides strategic advice, joint-venture facilitation, business exploration journeys, information products (country analysis, political risk, sector studies, market reports, legal aspects), seminars and conferences.
References
[1] Mr. Mark Eddo, speaker at NABA business saminar on Business Culture in West Africa, February 2014.
[2] Julian Roberts, Panel discussion speaker at World Economic Forum in DAVOS, January 2014.
---
---
You may have an interest in also reading…
Finance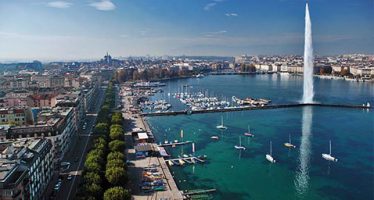 At first glance, the showdown between the US government and the Swiss banks seems to have produced a satisfactory outcome:
Africa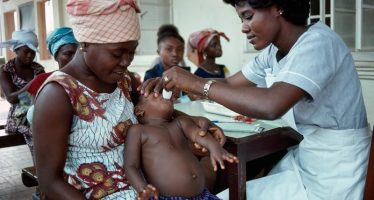 Hundreds of millions of women and children have no access to potentially life-saving care with often fatal results. 358,000 women
Sustainability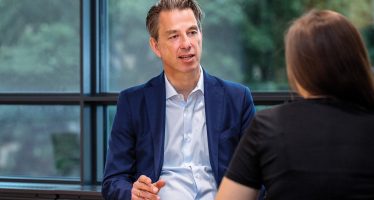 The investment opportunity in ensuring that existing infrastructure and real estate assets meet society's evolving needs is set to increase