Volume of Investments Boosting the Real Estate Sector Reflected at Largest Ever Edition of Cityscape Egypt
Egypt's leading international property event to Feature more than 100 Exhibitors.
Cairo 24th of March 2014: This April will witness one of the most important events on the industry calendar, Cityscape Egypt 2014 in association with Next Move.
Following 5.9% growth in the sector year on year and real estate's contribution to overall GDP climbing 4.6% in the same period, Cityscape Egypt 2014 will be the largest in its history withmore than 100 exhibitors and over 100,000 showcased properties.
Key exhibitors at the fifth edition of the flagship event include Abraj Misr, Al Ahly Real Estate Development, Palm Hills Developments, SODIC, Rooya Group, Al Morshedi Group, Amer Group, Cairo Festival City, Emaar Misr for Development, Hassan Allam Properties, Maxim For Real Estate, Arabia Group, New Giza and Talaat Mostafa Group.
Director of Cityscape Group, Mr. Wouter Molman revealed that increased demand for exhibition space has resulted in a sell-out event, with halls booked out weeks ahead of its opening on 9-12 April at the Cairo International Convention & Exhibition Centre (CICC). Visitor numbers are expected to match the continued growth of the exhibition, totaling more than 12,000 in 2013.
Cityscape Egypt 2014 is taking place at a time when Interim government is exerting tremendous effort to boost the real estate market. Key strides include mortgage law amendments and real estate fund legislative changes designed to ease investment hurdles and support overall real estate market growth in the coming period", added Molman . 
Further improvements to the mortgage market include this week's announcement by Central bank of Egypt to allocate EGP 10 billion funding to affordable housing units.  Over a 20-year period, banks will acquire money from the Central bank at below market interest rates and re-lend to low earners at a 7% decreasing rate of return. The announcement comes just days after the government inked a landmark deal to build 1 million affordable homes across Egypt with UAE construction company Arabtec Holding.
"Key strides include mortgage law amendments and real estate fund legislative changes designed to ease investment hurdles and support overall real estate market growth in the coming period."

– Wouter Molman
Financial flexibility is being reported alongside a number of other positive announcements including Al-Futtaim Group's $2.2 billion worth of new developments, TalaatMoustafa's 7.2 percent increase in net profit (in 2013) and significant levels of new supply entering the retail and residential markets.
Dr. Mohamed El Mikawi, Managing Director of Al Futtaim Group Real Estate explained "Cityscape provides unparalleled opportunities that can help revive the sector. Having such a wide-range of properties to suit all tastes under one roof enables developers to get more insight into customers' preferences." Mikawi added that his company is planning to exhibit the second phase of its "Cairo Festival City" (CFC) mixed used project.
"Cityscape brings better exposure to real estate products, positioning developers among competitors and providing an opportunity to meet customers directly" agreed Abdel Nasser Taha, Development Director Mivida Emaar Misr. He addedthat the company is anticipating an increase in sales volume driven by Egypt's population growth rate of 1.8% per year.
"The event timing is commensurate with a potential sector rebound on the account of foreign Direct Investment inflows. Investors need events like Cityscape to form a clear vision of the current status of the market," said Esam Hafez, Country Director at Retail Group Egypt.
Tarek Abdel Rahman, Chief Investment Officer, Palm Hills Developments stated that Cityscape Egypt will contribute significantly to reinvigorating the real estate sector through boosting property sales volumes, and that Palm Hills Development (PHD) will be displaying around 18 projects this year.
Egypt's real estate market has long been a key pillar of the economy and a lucrative market for investors seeking immediate income, medium to long term capital growth and a good resale potential. Recent announcements affirm that Egypt is on track to accelerate its economic growth, sustained by the government continuous efforts and the increasing property demand and supply.
About Cityscape
Cityscape is owned by Informa, one of the world's leading knowledge providers in the form of publishing, events, training, market intelligence and academic expertise. Informa consists of around 8,000 employees working in 150 offices in over 40 countries.
Cityscape first took place in 2002 in Dubai and since then, it has grown to be the largest real estate event brand globally, with events taking place across the GCC, Middle East, Asia and Latin America. Since its launch, Cityscape has welcomed over 400,000 real estate professionals and investors from over 160 countries.
Cityscape's portfolio of global exhibitions, conferences, seminars and business breakfasts brings together a large cross-section of real estate professionals including international investors, developers, government and investment authorities, architects, designers, consultants and many others involved in the design and construction of real estate.
---
Tags assigned to this article:
egypt
---
You may have an interest in also reading…
Middle East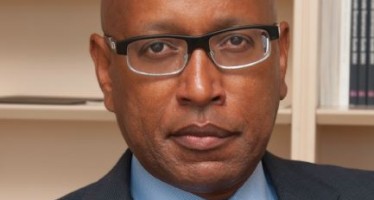 Ending extreme poverty for good and building shared prosperity across the developing world takes money – a lot of money.
Middle East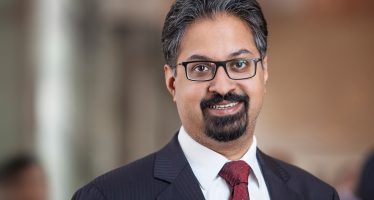 Shifting Customer Behavior, Economic Headwinds, Intensifying Competition, Regulatory Pressure and Technological Disruption – What Should Banks Focus On? It has
Projects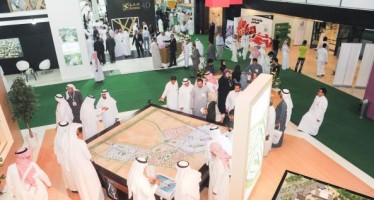 Cityscape Jeddah 2015, the Jeddah Urban Development and Real Estate Investment Event, will give you the best view into the