IFC – International Finance Corporation: Eliminating Poverty, One Loan at a Time
The famed Peruvian economist Hernando de Soto has said it all along: The world's destitute are oftentimes somewhat less poor than they think. It's just that untold millions are toiling away in the informal economy and as such remain under the radar of both governments and banks. Likewise, their property is mostly unregulated and thus unprotected; it cannot serve as collateral for credit.
In the late 1980s and 1990s, Mr De Soto and his Institute for Liberty and Democracy have succeeded in getting a number of laws adopted in Peru that aim to empower the poor by giving them full and easy access to regular economic life.
Red tape was cut, prohibitive taxes were lowered and restrictive regulations scrapped. Land and property registration was modernized while licensing requirements were relaxed. As a result of these changes, well over 350,000 small businesses came in from the cold: They now operate in the formal economy. Almost 1.5 million households gained deeds to their homes, however ramshackle, tiny or improvised.
A fully licensed business and a properly deeded dwelling can be monetized. Now people are able to access credit and invest in their own future. Mr De Soto speaks of a revolution, albeit a capitalist one.
"It is an important tool to improve livelihoods, especially in underserved households in rural areas."

– Thomas Lubeck,  IFC Regional Manager
Perhaps taking a cue from the Peruvian economist's work, the International Finance Corporation (IFC) – part of the World Bank Group – is heavily engaged in projects aimed at empowering small businesses in emerging markets. The issues Mr De Soto identified in Peru as inhibitors of growth and wealth creation, also limit development in Sub-Saharan Africa.
In Ghana, the IFC is helping financial and civil authorities modernize and streamline their systems and operations with a view to allowing small business access to credit. A regulatory framework geared to the needs of budding entrepreneurs can make all the difference. Take Ms Constance Swaniker of Accents & Arts Ghana, a design firm that produces furniture and household items. Ms Swaniker suffered not from a lack of demand for her products, but from an inability to finance the expansion of her company.
Come into play the Ghana Borrowers and Lenders Act. This legislation, which the IFC helped draft, created an online collateral registry and introduced a secured lending regime. Previously, banks only accepted real estate as collateral, something Ms Swaniker and many other business people like her do not have. Now, the owner of Accents & Arts Ghana was able to put up some of her machinery in order to secure a loan. Her business flourishes and she was able to create 30 full-time jobs that went to people of her community.
As a result of the IFC's assistance to Ghana, some 36,000 loans – totalling almost $3bn – have been granted to about 22,000 small businesses and 5,000 SMEs (Small and Medium Enterprises) since March 2010.
The IFC is now replicating this successful approach elsewhere. In Armenia, the corporation is actively supporting the local Inecobank in the development of microfinance products and services. This work takes place under the umbrella of IFC's Performance-Based Grant Initiative. This program seeks to fund innovative banking models that expand access to financial services. Funds are made available to lenders such as Inecobank that implement strategies to reach market segments not previously served by banks.
Thomas Lubeck, the IFC Regional Manager for the South Caucasus, emphasizes that microfinance has a direct impact on people's lives: "It is an important tool to improve livelihoods, especially in underserved households in rural areas."
It doesn't take cartloads of money to finance success. In the village of Eghegnut – with a population of slightly over 2,000 – in Armenia's Armavir Province, a thousand dollars was all it took to enable Mr Razmik Margaryan to build a greenhouse on his land to grow vegetables and other greens. He now employs three locals to help with the upkeep and the harvest.
In the town of Mrgashat – population 5,400 – also in the Armavir Province, the two Petrosyan sisters Karine and Narine were able to open a shop with a loan from the IFC-backed Inecobank. In three years, the sisters went from running a shop-on-a-single-shelf to a full-sized supermarket complete with its own bakery. They now employ three people to stock a great many shelves.
Since Inecobank acceded to the IFC's Performance-Based Grant Initiative, the bank was able to originate well over a 100,000 microloans, 84% of which went to borrowers in rural areas whose entrepreneurial skills help reduce poverty and boost employment.
---
---
You may have an interest in also reading…
Corporate Leaders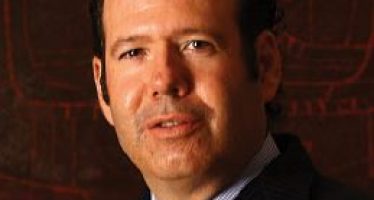 Luis Gerardo del Valle Torres is the managing partner of Jáuregui y Del Valle, S.C. and a practitioner specializing in
Asia Pacific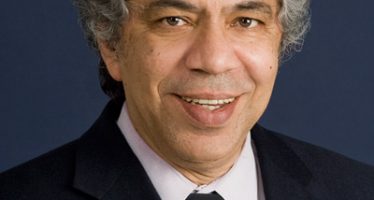 The pace of global trade integration over the past two decades has been extraordinary. Trade has been a key driver
Latin America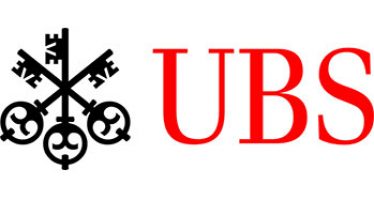 From intern to owner in barely eight years: If anything, Brazilian banker André Esteves is a financial whirlwind. After grabbing