LEX Africa: The Changing Face of Power in Africa
By Greg Nott, director at Werksmans Attorneys, South African member firm of Lex Africa
No longer the "dark continent", Africa is shedding light on investors' quest for new sources of energy. Recent oil and gas finds, coupled with renewable energy progress and power project successes, have switched attention from the problems of the past to the promise of the present.
While oil and gas are still being discovered in a few other parts of the world, including the Eastern Mediterranean, Northern Europe and Gulf of Mexico, it is the finds in Africa that are arguably fuelling the most investor excitement.
To quote Paolo Scaroni of European energy giant, ENI, as reported in the New York Times of 10 April 2012, "Africa will be the backbone of our production and growth in the next 10 years".
His words have been echoed by other major players in the international energy industry, hailing natural gas finds off the northern coast of Mozambique and Tanzania as the most significant gas discoveries in a decade. With Nigeria being the fifth largest producer of liquified natural gas (LNG) in the world and Nigeria, Equatorial Guinea and Angola being significant sources of oil, the stage is set for Africa to play an increasingly important role in meeting the world's energy needs.
According to media reports, recent gas finds in Mozambique (including by ENI of Italy and Anardarko of the USA) rival the entire reserves of Kuwait, and expectations are rising that there is much more to come since this part of the world has been virtually untapped.
"… the stage is set for Africa to play an increasingly important role in meeting the world's energy needs."

– Greg Nott
Adding to the buzz about Africa are new oil fields in Ghana and Uganda, natural gas fields off Namibia, and exploration being undertaken in East African countries such as Kenya and Tanzania, previously overlooked in favour of oil-rich West Africa.
These headline-making events are not the only reason for investors' high hopes for Africa as the new energy frontier.  Other developments that are sparking optimism are the continent's recent successes in achieving power project closure, along with regulatory reform in the energy sector and the progress being made in renewable energy.
Power deals signed and sealed
In the past, Africa earned an unfortunate reputation as a continent with a poor track record for achieving closure in infrastructure projects in various sectors, including energy.
Two of the largest failed power projects were the World Bank-funded oil pipeline from Chad and Cameroon to the Atlantic Ocean, at a cost of US$4.2 billion, and the electricity generation component of the Lesotho Highlands water project, involving about US$3.5 billion in funding from the World Bank, European Investment Bank and African Development Bank.
The Chad-Cameroon pipeline project turned sour when the President of Chad elected to spend the funders' money for other purposes, including arms purchases. The Lesotho electricity generation plan was clouded by corruption, which culminated in the conviction and imprisonment of the project's chief executive.
Other big energy projects have suffered a more mundane fate. They typically took so long to reach closure, both financially and in respect of construction, that they limped along for years without any particular results being delivered until finally petering out altogether.
Change is certainly in the air. Recently, several major African energy projects have reached closure without the faintest taint of corruption or incompetence. In fact, they have been hailed as clear proof that the continent has turned the corner and that the 21st century will prove to be the age of the "African Lions".
One such project is the Bujagali Hydropower Project in Uganda, a 250-megawatt power-generating facility built on the Victoria Nile River.  This project is surely one of the most rigorously reviewed, carefully planned and painstakingly executed projects in the energy sector in Africa.
It was initiated in 2006 when the project sponsor, Bujagali Energy Limited (BEL), was chosen as the preferred bidder in an international competitive bidding process, run by the government of Uganda with support from the World Bank.  Completion and commissioning is expected in the second half of 2012.
Stakeholder management and good governance emphasised
One of the requirements BEL had to meet was the filing of a social and environmental assessment, the aim being to ensure the hydropower project would deliver maximum benefits (including to local communities) while complying with strict environmental and other regulatory obligations, both during construction and operation.
Among other things, the project company committed to providing alternative water supplied for villagers whose access to the river would be restricted as a result of the project. It also undertook to plant indigenous vegetation on islands and riverbanks around the Bujagali reservoir, to monitor fish stocks and restock if necessary, to provide alternative facilities for white water rafting enterprises, and to minimise the effect of construction through traffic management and environmental management programmes.
Another important facet of the project has been an extensive public consultation and disclosure programme to increase community awareness and provide opportunities for community involvement.
On its website, BEL notes that because of the severe shortage of electricity in Uganda, electricity consumers regularly experience rotating blackouts of between 12 and 24 hours a day.  It also notes that the Bujagali Hydropower project, while going a long way towards alleviating Uganda's energy poverty, will not cause greenhouse gas emissions, in contrast to most electricity generated in Uganda (much of it by diesel and oil generators).
Talking of minimising greenhouse gases, another major power project that is setting the pace for the transformation of the African energy landscape – and investors' perceptions of it – is South Africa's Renewable Energy Independent Power Producers Programme (REIPP).
Renewable energy set to become reality
Through the REIPP, the South African Department of Energy aims to procure a total of 3 725 Megawatts of energy from renewable sources such as wind, solar, biomass, biogas and landfill gas, among others.  The programme consists of five bidding phases or 'windows', the first two of which have already passed (in November 2011 and March 2012 respectively).
The Department has drawn widespread praise for its capable handling of an extremely complex bidding process.  So far, the REIPP programme has been immaculately executed, with industry watchers noting the comprehensive bid specifications, inclusive consultation process and disciplined approach to deadlines, as well as the integrity of the process of selecting preferred bidders.
Administrative efficiency has gone hand in hand with high-level political support, and this has not been lost on investors, advisors and other players, who have flocked to take part in the programme.
South Africans are eager to see the REIPP go into action to generate independently produced renewable energy. Business and consumers alike will welcome the prospect of competition to the national utility, not to mention the likelihood of greater security in their energy supply.
In many ways, South Africa's REIPP is a flagship project not just for the country but all of Africa – and one that the investor community is watching closely. Other African countries are also developing renewable energy programs for example the largest wind farm in Africa is planned at Lake Turkana in Kenya, a GBP533 million project with a capacity of 300MW.  Wind power is also being developed in South Africa, Ethiopia, Tanzania, Egypt and Morocco.  The huge hydro-electric potential of the Democratic  Republic of the Congo remains undeveloped.
Political will is paramount
Government should always be the champion in setting the regulatory framework for private sector participation in the energy sector and it seems that this is a lesson Africa is taking to heart. As with Uganda's hydropower project, the REIPP in South Africa has enjoyed top-level political support from its inception. If South Africa is to succeed in introducing independent power production – and in so doing set a precedent for other African countries – it will be critical to continue setting the tone from the top.
Up to now, South Africa's energy sector has been dominated by a state-owned monopoly which, understandably, will be reluctant to lose its grip on the market. Investors, on the other hand, will need the assurance that fair competition will prevail and that new entrants will be protected from potential market abuse. They will also want clarity on how they will be expected to interact with the incumbent.
In this regard, the South African government is not only making the right noises but following up with appropriate action by preparing to establish the Independent System and Market Operator (ISMO). Briefly, ISMO's role will be to procure power from the independent power producers so as to level the playing field and eliminate conflict of interest between the buyer and seller of electricity.
"… procure power from the independent power producers so as to level the playing field …"

– Greg Nott
According to the ISMO Bill issued by the Minister of Energy, ISMO will be a separate juristic person with a nine-member board of directors, whose chairperson will be appointed by the Minister. It appears that ISMO, like Eskom (the South African state owned energy monopoly), will be regulated by the National Energy Regulator of South Africa (Nersa).
The Parliamentary Portfolio Committee on Energy has already held two public hearings on the ISMO Bill, which has been well received by a cross-section of energy industry stakeholders, including business, trade unions, academia and interest groups such as the Heavy Energy Users Group.
The latest round of public hearings, held in May 2012, attracted as many as 148 submissions. Some of the key issues that stakeholders raised in their submissions are the need for independent transmission lines to minimise connection risk, bulk electricity supply and network tariffs, and transparency in the allocation of megawatts between Eskom and independent power producers.
The Department of Energy has said it will consider the proposals submitted about ISMO when developing the policy guidelines and regulations that will pave the way for the creation of ISMO, which will no doubt further enhance the attractiveness of the sector to investors.
Africa-friendly investment
Africa's energy landscape is changing rapidly, in more ways than one. New gas and oil discoveries in countries outside the traditional resources footprint in North and West Africa have fuelled a flurry of activity among energy investors from Europe, China and India. For the most part, Africa is welcoming the intense interest being shown in its power resources, the development of which is critical for economic growth and the eradication of poverty.
There is widespread understanding that investors not only need to know the rules by which they will be playing but also that these rules will be fairly and transparently applied. Africa is responding by introducing regulatory reforms, such as in South Africa where independent power producers are set to enter the market imminently. The continent is also showing itself capable of managing major power projects efficiently and transparently, sending positive signals to citizens and investors that Africa has the power to deliver on its promise. The need for sound legal advice when investing in Africa was the reason for the formation in 1993 of Lex Africa, Africa's first and largest legal network with members in 27 African countries.  Pieter Steyn, Chairman of Lex Africa and director of its South African member, Werksmans Attorneys, notes that Africa is now a recognised emerging market not just for natural resources but increasingly for consumer goods and services such as telecommunications and banking.  With an ever increasing population, the need for energy security is becoming an important issue for African governments and provides enormous scope for effective public –private partnerships.
Author: Greg Nott, director at Werksmans Attorneys, is the Head of the Africa practice area at the firm. He specialises in corporate governance, cross border transactions, arbitration and public/private partnerships, as well as contractual, statutory and regulatory issues in the power, mining and telecommunication sectors.
In 2010 Greg was awarded Lawyer of the Year (Legal Business UK) and has been recognised in Chambers and Legal 500 Publications
Lex Africa: With its extensive network of leading legal firms spanning 27 African countries, Lex Africa affords the international business community access to an established pool of skilled and reputable lawyers, all of whom strive to facilitate trade and investment in the continent through best legal practice. Established in 1993 Lex Africa's management office is situated at Werksmans Attorneys in Johannesburg. For more information on member firms and to view the 2012 Guide to Doing Business in Africa please visit www.lexafrica.com.
---
---
You may have an interest in also reading…
FRONT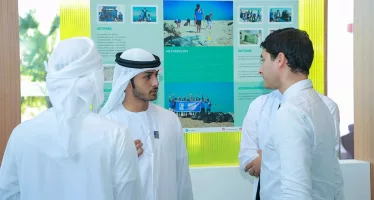 The Environment Agency – Abu Dhabi maintains its focus on conservation, species reintroduction, monitoring and protecting marine and air quality,
Asia Pacific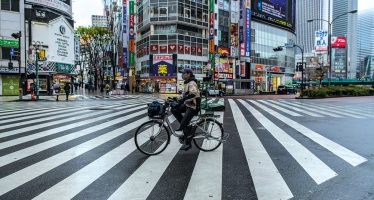 COVID-19 has resulted in drastic changes in travel behaviour. Society must now address how to better manage the mobility of
Africa
Doing well in business whilst doing good for Africa. That is the challenge set by Nigerian banker-turned-philanthropist Tony Elumelu who