Ugandan Oil PLC is Off the Starting Blocks
It looks like Uganda and some of the oil companies involved are finally about to reap the rewards that will help transform the Ugandan Economy and some of the companies involved.
Investors have been given the go-ahead to tap into Uganda's oil. The long wait has exposed two sides to the emerging oil industry. This can be clearly seen in Kampala, the new gated compounds in areas such as Kololo are filling up with expat oil workers from the global oil companies with their modern office blocks now croping up along the Yusuf Lule Road. Take a trip downtown and it's a  very different story. The Ministry of Energy and Mineral Development sits in a drab rundown building and it's from this uninspiring building that the fledgling industry will be managed .
The contrast between the two speaks volumes. Uganda's reserves are not as large as Nigeria's or Angola's, but there is more than enough oil  to have sparked a fresh oil rush making Uganda a test case for the wider region.
Companies are cooperating, Tullow Oil  a London listed company signed two production-sharing agreements (PSAs) with the government, allowing it to complete a deal  with China's state-owned oil group CNOOC and the French oil major Total. The deal, was meant to complete a year ago has opened the door to allow production to start.
The agreement is in line with a wider strategy for Tullow, to graduate from an explorer to oil producer. The combined investment will bring $10bn to the East African country.
The process has not been straight forward, but one should remember this agreement is the first in a country with no record of oil production. But maybe the time taken and the delays bodes well for Uganda and the companies involved. Last October Uganda's parliament voted to delay the completion of the deal until new oil laws were in place – something that would never have happened five years ago when President Museveni, who has lead Uganda for 26years had effectively absolute power. Now, a cohort of new and younger MPs voted in during last year's elections – when 'M7', as he is known, won another term – are challenging the status quo. A cross-party consensus, encouraged by a group of increasingly confident civil society groups, has rallied against the lack of transparency in the oil sector.
New laws dealing with exploration and revenue management are still not in place.However previously there had been an oil sector without accountability. Now MPs are having direct involvement in this sector.
Although the scrutiny from Parliament will almost certainly slow "progress" down, it is the best way to assure future investors that they will have a solid footing in Uganda. As new institutions and laws dedicated to the oil sector are bought in. The minister of energy and mineral development, Irene Muloni, was quoted as saying "Parliament is just doing its work. I don't see the risk; it doesn't prohibit any local or international investors coming to Uganda."
Oil is one of the main topics of conversation in Uganda and many hope that it will be a game-changer. There is a general mood of optimism and although in some ways the fledgling industry has got off to a difficult start one has to remember it is in everybody's interest to make it work. Of course starting to develop its oil sector has all the challenges of building an industry from scratch. But the rewards are so rich for the oil companies, rushing to a region seen as one of the world's last unexplored frontiers, that a tough investor climate is a small price to pay and patience and understanding how to navigate the local climate is accepted as part of the course. Oil service giants such as Halliburton, Weatherford and Schlumberger that have already 'manned-up' by putting people on the ground can now ramp up their presence in earnest.
There is still an enormous amount of work to do not just in Uganda but the East African region as a whole. The political debate that has started in Uganda bodes well for the increased levels of transparency that will help attract investments. The level of investment required is huge, it is not just a question of extraction, for a landlocked country like Uganda refining for the local fast growing markets seems a natural path.
It's an opportunity that could transform Uganda and the region forever not just economically but politically as well.
---
Tags assigned to this article:
uganda
---
You may have an interest in also reading…
Europe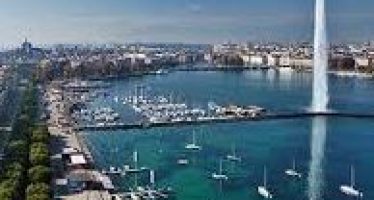 The Heads of Agency of the Enhanced Integrated Framework (EIF) – Aid for Trade in action for Least Developed Countries
Africa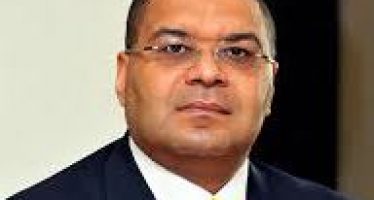 Africa is still in desperate need of investment. The World Bank estimates that Africa requires $93 billion annually for the
Africa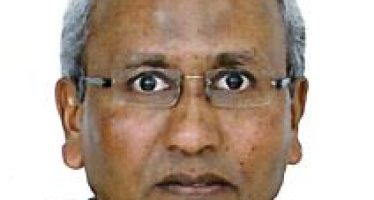 Nitin Shah has registered over thirty years as the chief operations executive of the Sarit Centre – the first enclosed