CFI Top 25 Most Powerful Individuals in Emerging Markets 2012
Few will argue about Vladimir Putin being the most powerful man in emerging markets this year. On the back of his long term track record of domestic economic success and foreign policy strengths, he will soon be re-elected as President of Russia. Russia's has vast land with an abundance of resources, including commodities such as metals, oil and gas. Russia also has strong military power and also skilled elite scientists. These factors combined with a still centralized government with the President at the helmet, makes Putin the most powerful man.
The Chinese government and party representatives are well represented on the list because they hold powers over an enormous labor force, the world's largest army, production capacity and natural resources (including rare earth) as well as cash and securities (denominated in foreign currency).
Also, India has a skilled and aspirational labor force and knowledge capacity. Thus, they are represented by their visionary entrepreneurs and experienced head of government. As a politically powerful economist Manmohan Singh is helping India fulfill its potential.
Some of the world's richest men, including Carlos Slim, Lakshmi Mittal, Li-Ka Shing, Alisher Usmanov and the royalty from the Middle East, are on the list because they use their considerable capital not only to produce returns, but also as a power tool to advance their projects and agenda – all creating progress for mankind. Capital yields power to impact developments.
Some wield powers by producing ideas that move the world to impact our lives through persuative diplomacy (incl. Ban Ki-Moon,) and integrity (e.g. Dalai Lama) rather than military power (e.g. Kim Jong-il) or the capital wealth aforementioned.
Other heads of government, such as Dilma Rousseff (Brazil) and Recep Erdogan (Turkey) heads up successful countries on the way up and personifies that democracy and a sense of fairness are conducive to economic growth.
Table 1: CFI Top 25 Most Powerful Individuals in Emerging Markets 2012
| | | | |
| --- | --- | --- | --- |
| Rank | Name, Title | Organization | Age |
| 1 | Vladimir Putin, Prime Minister | Russia | 59 |
| 2 | Hu Jintao, President | People's Republic of China | 68 |
| 3 | Abdullah bin Abdul Aziz al Saud, King | Saudi Arabia | 87 |
| 4 | Sonia Gandhi, President | Indian National Congress | 64 |
| 5 | Dilma Rousseff, President | Brazil | 63 |
| 6 | Carlos Slim Helu, Chairman | Telmex | 71 |
| 7 | Wen Jiabao, Premier | People's Republic of China | 69 |
| 8 | Zhou Xiaochuan, Governor | People's Bank of China | 63 |
| 9 | Manmohan Singh, Prime Minister | India | 79 |
| 10 | Zhou Yongkang, Secretary of the Commission for Political and Legislative Affairs | People's Republic of China | 68 |
| 11 | Ali Al-Naimi, Oil Minister | Saudi Arabia | 76 |
| 12 | Rostam Ghasemi, President | Organization of the Petroleum Exporting Countries (OPEC) | 47 |
| 13 | Lou Jiwei, Chairman | China Investment Corporation | 60 |
| 14 | Ashfaq Parvez Kayani, Chief of Army Staff | Pakistan | 59 |
| 15 | Kim Jong-ul, Supreme Leader | North Korea | 28 |
| 16 | Ban Ki-moon, Secretary-General | United Nations | 67 |
| 17 | Li Ka-shing, Chairman | Hutchison Whampoa Limited | 83 |
| 18 | Lakshmi Mittal, Chairman | ArcelorMittal | 61 |
| 19 | Recep Erdogan, Prime Minister | Republic of Turkey | 57 |
| 20 | Dalai Lama, Dalai Lama | Tibet | 76 |
| 21 | Khalifa bin Zayed Al-Nahyan, President | United Arab Emirates | 63 |
| 22 | Ahmed Shuja Pasha, Director-General of Inter-Services Intelligence | Pakistan | 59 |
| 23 | Azim Premji, Chairman | Wipro Limited | 66 |
| 24 | Xi Jinping, First Secretary of the Secretariat of the Communist Party | People's Republic of China | 58 |
| 25 | Alisher Usmanov, Oligarch | Ukraine | 58 |
Source: CFI, Forbes, Other
---
---
You may have an interest in also reading…
Asia Pacific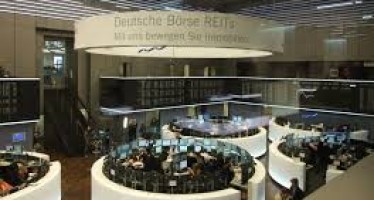 The Deutsche Börse is the latest of a growing number of stock exchanges that have joined the United Nations-supported Sustainable
Sustainability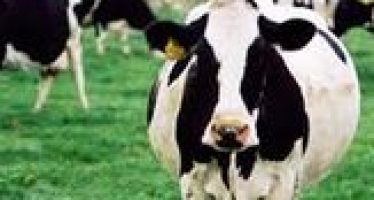 A sharp surge in the price of dairy products pushed the overall costs of food one percentage point higher in
Lifestyle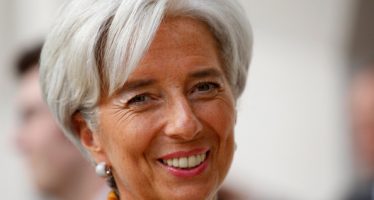 "Employers who don't offer equal opportunities to women simply ignore a large part of the skilled workforce. In many countries,