Confidence in Dubai Returns as Region's Largest Real Estate Event Reports Strong Growth
Dubai, UAE, 19 June 2012: Cityscape Global, the Middle East's largest and most influential international real estate event is expected to grow by 25 per cent this year, as international developers from the world's emerging markets look to the region for potential investors.
Taking place from 2-4 October at Dubai International Convention and Exhibition Centre, the three-day event was repositioned three years ago to boost its international appeal, and is now seeing the results, with more than 50 per cent of exhibition space set to be occupied by overseas exhibitors.
Among the major international developers from emerging markets this year include the Russian developer Northern Caucasus Resorts Company (NCRC), and Turkish developer Agaoglu, which will showcase some of its flagship residential and office projects in the most prominent suburbs of Istanbul.
Nevra Dilmen, International Sales Director from Agaoglu said: "Agaoglu is one of the largest property developers in Turkey, with more than 50 per cent of our customers consisting of foreigners. The Middle East is particularly important for us, as lately most of our customers have come from the region.
"Our involvement at Cityscape Global 2012 is therefore a key part of our global marketing strategy, and we look forward to revealing at the show our latest project consisting of 7,000 units, which upon completion will be the largest project ever developed in Turkey."
Meanwhile, Barwa Real Estate from Qatar, another headline exhibitor participating at Cityscape Global is having a big year in 2012, as it delivers its portfolio of mega developments – Barwa Al Sadd, Barwa Commercial Avenue, and Barwa City.
Eng. Abdulla Abdulaziz Al Subaie, Group CEO at Barwa Real Estate said: "Locally, we are establishing Barwa's way of planning and delivering projects and we will replicate our excellence model to other global markets. "Through our participation at Cityscape Global, we are demonstrating our unique development approach and creativity focusing on delivering world-class quality standards."
The repositioning of Cityscape Global to attract more international exhibitors from emerging markets is well timed. According to The World in 2050 report compiled by HSBC Global Research, by 2050, 19 of the 30 largest economies will be from the emerging world, fuelled by improved economic governance, human capital resources, and growing income per capita.
Wouter Molman, Exhibition Director for Cityscape Global said: "Cityscape Global has seen a significant increase of international real estate companies and developers seeking a new breed of international investor that Cityscape Global attracts. The growth of the event is largely due to overseas participation from countries including Qatar, Bahrain, Lebanon, Egypt and further afield including Russia, Poland, UK, Brazil, Chile, USA, India and Turkey.
"The involvement of exhibitors from across all continents is a testament to Cityscape Global's growing international significance, and highlights that our 2010 strategy of repositioning Cityscape Global is really taking effect."
Now in its 11th edition, Cityscape Global is the annual meeting point for key real estate investors, developers, investment promotion authorities, architects, designers and other real estate professionals to drive growth in real estate investment and development across emerging markets globally.
In addition to the large international contingent of exhibitors taking part this year, key Dubai developers will also be returning to showcase their latest real estate updates, including Dubai Properties, Nakheel, Meraas Development, DAMAC, Deyaar, and Dubai World Central.
Dubai's real estate sector is also set for double digit growth in the next three years, due to a constant stream of fresh project handovers, while an influx of new supply entered the market in the first quarter of 2012.
According to the Dubai Real Estate Market Overview Q1 2012 report released by global real estate service firm, Jones Lang Salle, 3,000 residential units were completed in the first three months of this year, bringing the total number of units in Dubai to 341,000.
A further 28,000 residential units are expected to be delivered for the remainder of 2012, while another 15,000 units should be ready for handover in 2013 and 2014, presenting a supply increase of 12 per cent from the current amount of stock.
Office space in Dubai is expected to increase by 24 per cent by the end of 2013, reaching 7.2 million square metres, as the Emirate is likely to add an extra 1.4 million sqm to the current 5.8 million sqm, the report said.
The hospitality sector is also seeing strong growth, with the opening of Millennium Plaza on Sheikh Zayed Road, and Rixos The Palm in the first quarter of this year adding a further 700 hotel rooms to Dubai's booming tourism industry, amounting to a total of 54,100 rooms. Another 11,300 rooms are expected to be injected by the end of 2014, up 20 per cent from the current amount of rooms.
Co-located with Cityscape Global are the Cityscape Awards for Emerging Markets on 3 October. The awards programme attracts hundreds of entries from developers and architects behind real estate developments across emerging markets globally. Entries from other Cityscape's Awards programmes in Qatar, Egypt, Abu Dhabi and Saudi Arabia are also entered to compete for the ultimate accolade.
Also Co-located with the exhibition are three dedicated conference programmes, including the Global Real Estate Summit, the World Architecture Congress and the Retail City Conference, bringing together a combined 750 senior real estate professionals who will explore opportunities and find solutions to key challenges affecting the industry today.
Cityscape Global 2012 is supported by its Foundations Sponsors Dubai Properties Group and Nakheel, with Barwa as Strategic Sponsor.
---
---
You may have an interest in also reading…
Corporate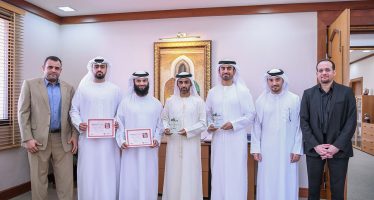 The Department of Finance of the government of Ajman plays a key role in providing financial services for the sustainable
Asia Pacific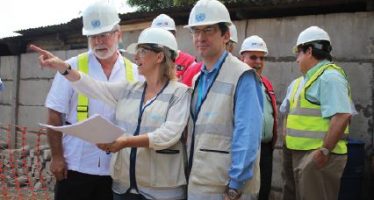 On the face of it, building a road is simply about connecting two points. In reality, a road is so
Middle East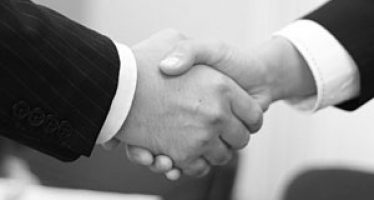 By Michael Gestrin, OECD After two years of steady gains, international M&A activity plunged by $107 billion, or 45%, in