CFI.co Meets the CEO of Qatar International Islamic Bank: Abdulbasit Al-Shaibei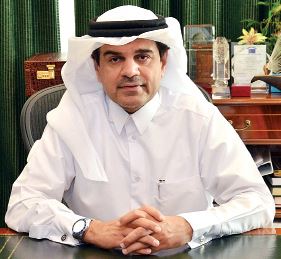 Qatar International Islamic Bank (QIIB) CEO Abdulbasit Al-Shaibei is perhaps at heart a central banker. He plays by the rules, is exceptionally mindful of community needs, and came to QIIB via the Qatar Central Bank and a number of premier commercial banks. At the Qatar Central Bank, Mr Al-Shaibei was head of the Investment, Trading and Foreign Exchange Division between 1990 and 1994. Previous to that, he gained experience at the Banking Control Department carrying out periodic inspections at both Qatari and foreign-owned banks operating in the country.
Under Mr Al-Shaibei's expert guidance, QIIB has managed to become widely known for offering comprehensive financial solutions that are fully compliant with Islamic Law. With his vast experience in the banking industry as both a regulator and a senior manager of a leading Islamic bank in Qatar, Mr Al-Shaibei is well poised to reap the benefits of the recent upsurge in interest in Shariah-compliant banking and financial services. Mr Al-Shaibei said that the bank is continuously marching towards further progress and development by rendering excellent services without compromising on quality and Shariah compliance.
Mr Al-Shaibei has a Bachelor's Degree of Science in Business Administration and Economics from Fayetteville University, North Carolina, USA. He also obtained a degree in executive management from the prestigious Wharton School of Business at the University of Pennsylvania.
His considerable leadership abilities and proven business management skills in achieving sound results and realizing maximum potential in a competitive business environment, have managed to propel QIIB to considerable heights. The bank currently boasts QR 34.4bn in assets with an equity of QR 5.3bn. Part of this success is owed to Mr Al-Shaibei's ability to skilfully motivate and invigorate people's talents and desire to excel and consistently triumph over significant challenges.
He has repeatedly praised his staff for raising the performance bar and helping QIIB successfully tackle the effects of the global economic meltdown of 2008. Throughout the challenging years that followed, QIIB kept its focus on risk management.
Outlining the measures taken by QIIB to improve the skills of its workforce, Mr Al-Shaibei said numerous training programmes are regularly held, both within and outside Qatar, in association with premier institutions in the field. The focus on developing Qatari talent has also achieved the desired results with many Qataris joining the bank at various levels.
Mr Al-Shaibei further said QIIB remained committed to supporting community and nation building activities in sports, religious, charitable, educational and other fields.
---
Tags assigned to this article:
qatar
---
You may have an interest in also reading…
Middle East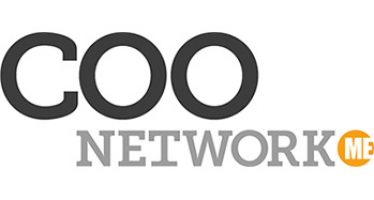 While the role of the Chief Operating Officer, or COO, has been embraced by organisations for decades, the true value
Latin America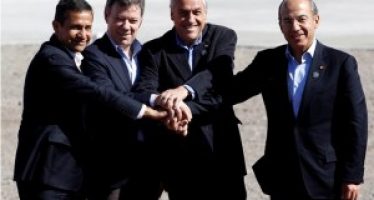 Leaders of Pacific Alliance: Ollanta Humala, President of Peru; Juan Manuel Santos, President of Colombia; Sebastián Piñera, President of Chile;
Finance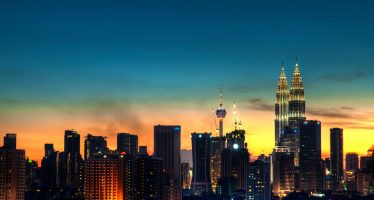 It is Asia's best-kept secret: business insiders are shunning the cost and congestion of Asia's mega-cities and plumping for Kuala