James Zhan, UNCTAD: Investing in Sustainable Development Goals
The SDGs, which are being formulated by the United Nations together with the widest possible range of stakeholders, are intended to galvanise action worldwide through concrete targets to 2030 for poverty reduction, food security, human health and education, climate change mitigation, and a range of other objectives across the economic, social, and environmental pillars. 
The SDGs will have very significant resource implications across the developed and developing world. Global investment needs are in the order of $5 to $7 trillion per year. Estimates for investment needs in developing countries alone range from $3.3 to $4.5 trillion per year, mainly for basic infrastructure (roads, rail and ports; power stations; water and sanitation), food security (agriculture and rural development), climate change mitigation and adaptation, health, and education.
The SDGs will require a step-change in the levels of both public and private investment in all countries. At current levels of investment in SDG-relevant sectors, developing countries alone face an annual gap of $2.4 trillion. Especially in the so-called least developed countries (LDCs), public finances, though central and fundamental to investment in SDGs, cannot meet all SDG-implied resource demands.
"In LDCs, a doubling of the growth rate of private investment would be a desirable target."
Today, the participation of the private sector in investment in SDG-related sectors is relatively low. Only a fraction of the worldwide invested assets of banks, pension funds, insurers, sovereign wealth funds, foundations and endowments, as well as multinational firms, is in SDG sectors. Their participation is even lower in developing countries, particularly in the poorest ones.
In LDCs, a doubling of the growth rate of private investment would be a desirable target. In these countries, where investment needs are most acute and where financing capacity is lowest, about twice the current growth rate of private investment is needed to give it a meaningful complementary financing role next to public investment and development aid.
Increasing the involvement of private investors in SDG-related sectors, many of which are sensitive or of a public-service nature, leads to policy dilemmas. Policymakers must find the right balance between creating a climate conducive to investment and removing barriers to investment on the one hand, and protecting public interests through regulation on the other. They must find mechanisms to provide sufficiently attractive returns to private investors while guaranteeing accessibility and affordability of services for all. And the push for more private investment must be complementary to the parallel push for more public investment.
Increasing private investment in SDGs will require leadership at the global level, as well as from national policymakers, to provide guiding principles to deal with these policy dilemmas; to set targets, recognizing the need to make a special effort for LDCs; to galvanize dialogue and action; and to guarantee inclusiveness, providing support to countries that otherwise might continue to be largely ignored by private investors.
There is a range of options available to policymakers to make a Big Push for private investment in sustainable development. Examples include:
A new generation of investment promotion and facilitation. Establishing SDG investment development agencies to develop and market pipelines of bankable projects in SDG sectors and to actively facilitate such projects. 'Brokers' of SDG investment projects could also be set up at the regional level to share costs and achieve economies of scale.
SDG-oriented investment incentives. Restructuring of investment incentive schemes specifically to facilitate sustainable development projects. This calls for a transformation from purely "location-based" incentives, aiming to increase the competitiveness of a location and provided at the time of establishment, towards "SDG-based" incentives, aiming to promote investment in SDG sectors and conditional upon their sustainable development contribution.
Regional SDG Investment Compacts. Launching regional initiatives towards the promotion of SDG investment, especially for cross-border infrastructure development and regional clusters of firms operating in SDG sectors (e.g. green zones).
This could include joint investment promotion mechanisms, joint programmes to build absorptive capacity, and joint public-private partnership models.
New forms of partnership for SDG investments. Establish partnerships between outward investment agencies in home countries and IPAs (Investment Promotion Agencies) in host countries for the purpose of marketing SDG investment opportunities in home countries, provision of investment incentives and facilitation services for SDG projects, and joint monitoring and impact assessment.
Enabling innovative financing mechanisms. Innovative financial instruments to raise funds for investment in SDGs deserve support to achieve scale. Options include innovative tradable financial instruments and dedicated SDG funds, seed funding mechanisms, and new 'go-to-market' channels for SDG projects. Re-orientation of financial markets also requires integrated reporting. This is a fundamental tool for investors to make informed decisions on responsible allocation of capital, and it is at the heart of the Sustainable Stock Exchanges initiative.
These and other ideas will be discussed at UNCTAD's World Investment Forum, from 13-16 October in Geneva, which has as its theme Investing in Sustainable Development, and which will bring together heads of state, ministers, CEOs of major investors, pension and sovereign wealth funds, the investment promotion community, and many other investment stakeholders.
About the Author
Mr. James Zhan is Director of the Investment and Enterprise Division at the United Nations Conference on Trade and Development (UNCTAD). He is also Editor-in Chief of the UN annual World Investment Report and the journal Transnational Corporations.
Mr. Zhan has 28 years of national and international experience in the areas of trade, investment, technology, business facilitation and enterprise development, including policy research, consensus-building among 190 member countries and technical assistance to over 150 governments.
Mr. Zhan is Global Agenda Council member of the World Economic Forum, and member of the Advisory Board for the International Investment Centre at Columbia University in the USA. He holds a PhD in international economics, was research fellow at Oxford University, and was a member of the Academic and Policy Advisory Board for the Centre of International Business and Management at Cambridge University in the UK. He has published extensively on trade and investment related economic and legal issues.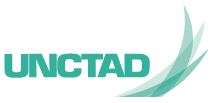 About UNCTAD
Established in 1964, UNCTAD promotes the development-friendly integration of developing countries into the world economy. UNCTAD has progressively evolved into an authoritative knowledge-based institution whose work aims to help shape current policy debates and thinking on development, with a particular focus on ensuring that domestic policies and international action are mutually supportive in bringing about sustainable development.
---
---
You may have an interest in also reading…
c-19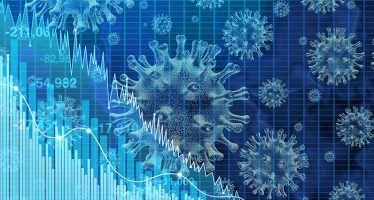 Ray Dalio, founder and CEO of hedge fund manager Bridgewater Associates, expects US corporations to lose at least $4 trillion
Sustainability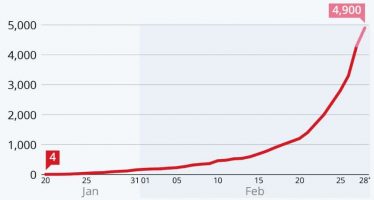 After the U.S. stock market had been largely unaffected by the coronavirus outbreak in China, things took a turn for the worse
Finance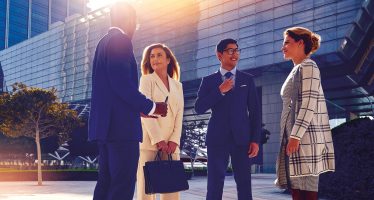 Over the past decade, Abu Dhabi has put a focus on gaining recognition for the United Arab Emirates as a