In Real Estate, Boring Is Good as Is Stability
Perfection is a moving target. Good luck nailing it. Such is the plight of the real estate investor: The perfect market – should it exist outside the realm of fancy – moves about the globe at a pace not fit for the frail of heart.
Property, being very much the essence of a fixed asset, cannot possibly keep up. As the surrounding market moves up, down, or sideways, real estate stays put.
It may be a shocker, but enticing returns are perhaps not quite as important to most real estate investors as they are to others looking to put their money to work. For the property investor, political stability and – even more importantly – the rule of law, jointly form the bedrock on which great portfolios are built.
"As far as the real estate investor is concerned, Berlin is very much an emerging market."
Today, some of the most profitable real estate markets are to be found in Africa. Take Nigeria, a nation of some 170 million, and – quite conceivably – one of the more exciting places for investors to be. If you can make it there, you can make it anywhere! Perhaps.
Since 2003, Nigeria's GDP has expanded at an average annual rate of about 7.3%. The country now boasts the largest economy in Africa and the 26th largest globally. Construction accounts for just slightly over 3.1% of Nigeria's GDP. Clearly there is room for growth.
Nigeria's housing deficit is estimated at some 17 million units. Annual demand runs upwards of 700,000 residential units, yet each year only about a 100,000 new dwellings get built.
So, this would seem like a no-brainer, right? Please, do stop and think again before hopping on a flight Lagos-way.
While the numbers make Nigeria look quite interesting, if not possibly attractive, its laws and common practices detract from the picture.
The country's court system is rather cumbersome. Pity the landlord who depends on it to evict a non-paying, or otherwise misbehaving, tenant. In Nigeria, property management often involves trickery and even thuggery. Here, the strong arm is not the law. Moreover, the odd bribe may need be disbursed as well.
In booming Lagos rental yields currently hover around 4%. That's because the rent control law has not been implemented. Nobody really knows when this law, which is already on the books, will come into force. That may be tomorrow or in ten years from now. What we do know is that, when rental controls are imposed, as they eventually will be, yields will plummet.
Couple this none-too-rosy picture to a rather dysfunctional land and property registry system, and a notoriously over-regulated construction industry, and suddenly you know why Nigeria faces a housing deficit. Just try building there: Fully 20% of your costs will consist of regulatory fees.
As the real estate investor continues to scan the globe for property hotspots, he or she may very well take a look at Germany, and more particularly at Berlin. Surprisingly enough, the German capital is an excellent place to stall your money in bricks and mortar.
As far as the real estate investor is concerned, Berlin is very much an emerging market.
Bless the Berlin Wall. Its tearing down, now 25 years ago, opened up vast tracts of land for development. It's all about location, and the wall was exceptionally well placed – cutting right through the heart of the city.
Berlin is a veritable heaven for property developers and buy-to-let investors. While elsewhere in Germany a property price bubble is in the making, Berlin is still emerging from its Cold War era vacuum.
The eastern part of the city is home to countless apartment and office blocks, factories, and former government buildings that are right now being snapped up at bargain-basement prices for redevelopment into luxury residential estates.
The rather sinister-looking Karl Marx Academy – where an entire generation of communist party drones was formed to ideological righteousness – has now been transformed into a collection of bright, ultramodern, and exclusive lofts, penthouses, suites, and garden homes. These are provided with all the amenities moneyed hipsters require for their decadent lifestyle. The irony of it all…
The "epicentre of cool," Berlin currently offers real estate prices comparable to Athens with a basically unlimited upside. The city is, after all, the capital of Germany – Europe's economic powerhouse. Rental yields in Berlin's central districts are just shy of 5%. However, the really interesting story is the widely expected rise in property prices. Berlin has a long way to go to catch up with the likes of Frankfurt, Hamburg, and Munich.
Check this: Berlin is dirt-cheap. The average residential property price is about EUR2,900 per square metre. The number for Munich is EUR4,800 while in London a square metre is valued at well over EUR11,000. Please keep in mind that Berlin is not some provincial backwater.
With interest rates at near zero, a solid economic outlook, and a stable political environment, there would seem to be few – if any – downsides to investing in Berlin real estate.
It is, perhaps, ever so slightly boring.
Such is most definitely not the case in Dubai and the wider UAE. After the troubles following the 2008 market crash, the Dubai real estate market has rebounded impressively. Moreover, the Emirates have buoyant markets, free from excessive regulation, and with solid legal frameworks in place. To real estate investors, the UAE offers that rarest of combinations: Opportunity and stability.
The new Real Estate Investor Protection Law – Tanweer – is now ready and waiting for the court's approval. This law is the first of its kind not just in the Middle East, but in the world.
In essence, the law offers investors who are duped by less-than-scrupulous real estate developers a short-track procedure to seek redress and obtain a full refund of their capital.
With this law, Dubai now offers the real estate investor a climate that is hard to beat. While property prices are shooting through the roof, with average residential prices rising more than 27% over the last year, market analysts still see no bubble. In fact, the surge is slowing somewhat with growth projected at more moderate, but sustainable, clip for 2015 and beyond.
Interestingly enough, this down-shifting is not the result of investor doubt or reluctance, but of soft state interventions such as the mortgage cap. In a real estate market that has matured considerably since the crash of 2008, authorities are very much aware that housing bubbles must be avoided by sensible legislative initiatives that may dampen overly excited markets to the benefit of all stakeholders. As a real estate investor, what more could you possibly want? i
---
---
You may have an interest in also reading…
North America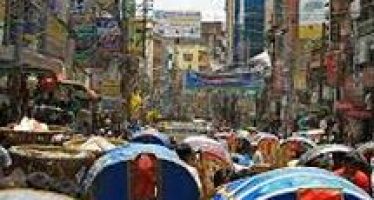 WASHINGTON – The World Bank today approved approximately $1.1 billion for three projects in Bangladesh that would benefit almost 36 million
Projects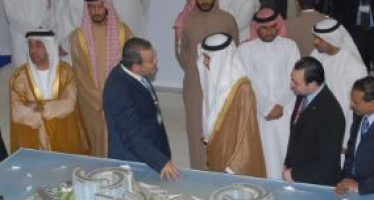 Event to Facilitate Real Transactions in Key Global Markets In Middle East, Europe and Asea Pacific Abu Dhabi-UAE: October, 2014
Finance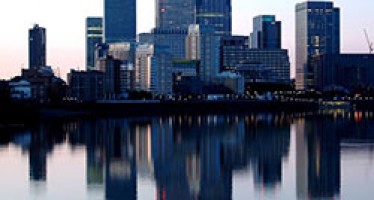 The world economy faces huge infrastructure financing needs that are not being matched on the supply side. Emerging market economies,