Princess Ameerah Al-Taweel: Saudi Princess at Forefront of Women´s Lib – "We Want Change"
It is quite difficult to introduce Ameerah Al-Taweel without mentioning the fact that she is the wife of Saudi Prince Walid Ibn Talal – founder of Kingdom Holding, billionaire some twenty times over, and one of the most successful and high-profile investors in the world.
This detail now having been dispatched, Princess Ameerah may rightfully claim hero status in her own right. Aged thirty, she is vice-chair of two of the family's foundations that do good works all around the world and give strong focus on the empowerment of women. The princess is also a board member of Silatech which operates in another area of critical concern to the Arab world: The tackling of unemployment and the promotion of economic opportunities for young people.
Princess Ameerah is not one to stand in the shadow of her husband. As the British TV host and journalist Piers Morgan concluded: "You do get the sense that they are in this together."
The Saudi princess has repeatedly spoken out on television and in the western press in support of women's right to drive in Saudi Arabia. The ban on female driving has been kept in place by a perhaps overly conservative society. Princess Ameerah makes it clear that the issue is being debated within the royal family itself and particularly so by its more forward looking members.
"If you truly believe in what you're doing, work really hard for it and don't let criticism get you down, you can make your dreams come true."
Simply put, Princess Ameerah dedicates her life to the advancement of women´s rights in a place where these are still rather limited. She does so with the full backing of her husband. The princess has become a role model for women throughout the Middle East and something of a shop steward for her more liberal-minded family members. She is fortunate in that Prince Walid is himself such a committed champion of women's rights. However, if this is all to make sense, there must be a woman standing out front: That woman is Princess Ameerah Al-Taweel.
The young and attractive Saudi princess spoke at the 2011 Clinton Global Initiative Voices of Change in the Middle East and North Africa where she called for evolution rather than revolution. At home, she has propelled herself into a position from which she can be instrumental in breaking down societal barriers to women's rights as part of a generation that is bi-lingual, globalised and well-connected.
Still, she is not going to tell her daughters to wait: "My grandmother told my mom that we move forward step by step. My mother told me the same thing. But there is no way on earth that I will tell my daughters to go step by step. We are impatient, we want change."
---
---
You may have an interest in also reading…
Editor's Picks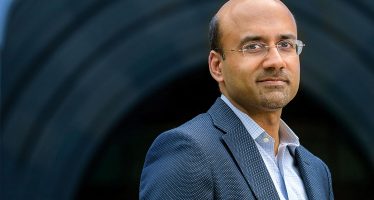 "Economic disasters are almost always preceded by a large increase in household debt." The above proclamation comes from a critically
Middle East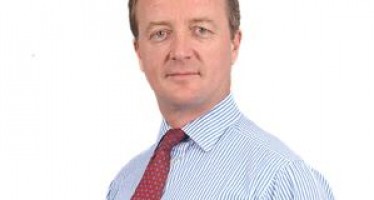 Following the judging panel's selection of Olayan Financing Company (OFC) as the recipient of the 2012 Corporate Leadership Award, CFI.co
Asia Pacific
It seems rather appropriate that Prof. Bernard Yeung, dean of National University of Singapore Business School is truly a global