Wesco International Leading B2B Supply Chain
Wesco International has structure, strategy, sustainability and vision — with international recognition flooding in and a place on the elite Fortune 500 list.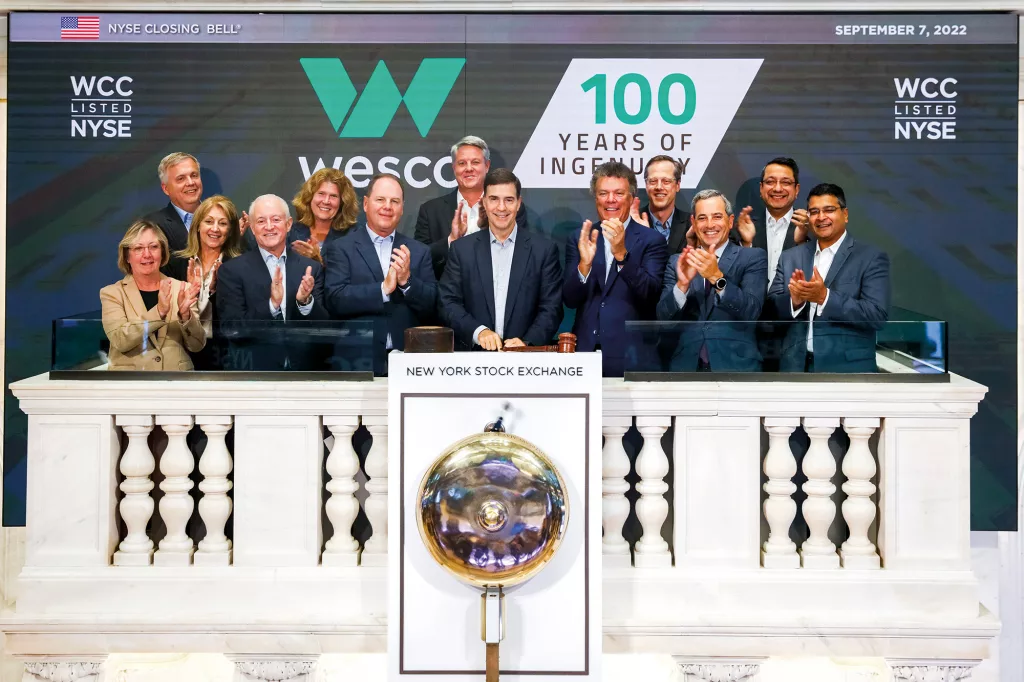 Wesco International was established in 1922 as the distribution arm of Westinghouse Electric and Manufacturing Corporation, a bold new venture by visionary inventor, George Westinghouse.
Today, Wesco (NYSE: WCC) specialises in supply chain and logistics solutions for communications, security, electrical, utility and broadband markets.
With a dedicated team of more than 18,000 associates, Wesco is a supply chain partner to many Fortune 500 companies. With $18.2bn of revenue in 2021 and a 2022 revenue forecast of $21.3bn, the company is number 200 on the 2022 Fortune 500 list. With access to more than a million products from an expansive network of suppliers, as well as dozens of complementary services, Wesco enables its 140,000 customers to be more efficient, productive, and profitable.
Bold Mission and Vision
In 2020, Wesco acquired Anixter, a comparably sized peer with complementary capabilities and more than $8bn in revenue. The Anixter acquisition was transformational. It provided Wesco a broader portfolio of products and services— and enabled it to become an even more significant channel partner for its suppliers. Wesco's expanded global footprint unlocked new possibilities for the company and its customers.
"When we combined the two companies, we took the best from each, providing a foundation for us to be the leading, most comprehensive supply chain solutions provider for our customers around the world," says Wesco chairman, president, and CEO John Engel. "This isn't just another acquisition story; we built a completely new company. We looked front-to-back across the business, took a best-of-the-best approach, and literally reengineered the entire enterprise."
The new Wesco adopted a bold mission – to build, connect, power and protect the world, and set its sights on becoming the best tech-enabled supply chain solutions provider in the world.
As a B2B solutions provider, Wesco occupies a critical part of the supply chain for customers and suppliers. And while digitalisation emerged as a disruptor, B2B supply chains have lagged. Engel knew that the new Wesco would need to modernise to keep a competitive advantage. Now, combined with Anixter, Wesco has the size and scale needed to drive sales and margins not previously possible.
With a focus on digital investment, Wesco is building new capabilities and leveraging big data in fresh new ways.
British mathematician Clive Humby coined the phrase "data is the new oil." His analogy conveys the idea that data, like oil, needs refinement to create real value.
Analytics, then, is key to unlocking the power of the Internet of Things (IoT). Insights, or refined data in the form of descriptive analytics, can give historical context. Diagnostic analytics can explain why it happened, enabling reaction and new solutions. One step beyond lies an even higher level of refinement: predictive analytics, which can foresee customer needs in the future, providing a critical advantage.
"Our digital transformation is well under way and we're innovating across our entire technology landscape," says Engel. "We are developing and implementing a new technology stack and digital IT architecture. It includes best-in-class digital applications, products, and services that are integrated with our proprietary architecture. It's important to note this is not an out-of-the-box ERP implementation, but a scalable solution of best-in-class applications," he said.
Engel says this proprietary architecture is built on the foundation of a world-class data lake. "We have a new Master Data Management construct, which is foundational to how we're going to leverage digital. The result will be improved business processes across the enterprise, as well as customer and supplier solutions that we're building. AI and machine-learning are operating against our big data set. This is a breakthrough for our industry and the overall B2B distribution value chain."
Continuous Improvement Culture
Continuous improvement is a hallmark of John Engel's leadership and central to how Wesco runs its business. "Wesco was among the first B2B supply chain companies to implement lean and we've been at it for nearly two decades," says Engel. "We have seen tremendous improvements in our operations, and it's also helped us create a safe environment and one in which people can achieve their maximum potential," he said. Wesco has reduced its total recordable injury rate by 10.6% since 2020 and consistently performs 6 to 8 times better than its peer group when it comes to safety.
Wesco is making strides on its Environmental, Social, and Governance (ESG) programs, with a commitment to diversity, inclusion, equity, and sustainability. This year and last, Wesco was recognised by Forbes as one of the World's Best Employers and, in 2021 as one of America's Best Employers for Women. The firm has been included in Bloomberg's Gender Equality Index for the past four years. It launched five Business Resource Groups for employees; highly engaged teams developing programmes and providing opportunities for all employees to be heard and supported.
"When you are successful in as many businesses and markets as we are, it requires diverse experience, backgrounds and perspectives," says Engel. "Because we're interacting with a diverse set of customers, we are laser-focused on nurturing an inclusive, team-oriented, collaborative environment — every day."
To advance diversity, the company joined the National Minority Supplier Development Council to work with businesses that bring unique ideas and capabilities to help meet customer needs. This brought recognition within Vibrant Pittsburgh's cohort of Vibrant Champions for 2022.
"Succeeding here really requires people to co-operate," says Christine Wolf, Wesco's chief human resources officer. "That's the only way to ensure that we are able to deliver on-time, and with all the right materials — particularly given the challenges in the supply chain right now."
Supply Chain Solutions for a Changing World
Engel sees six trends driving Wesco's strong financial results; trends that are reshaping the industry — and the world. Electrification; Automation and IoT; Green energy and grid modernisation; 24/7 connectivity and security; Supply chain consolidation, and Digitalisation require complex solutions and a higher degree of expertise than ever before.
"We see really exciting opportunities with these secular growth trends," says Engel. "The pandemic has been an accelerant, and it's making permanent changes to businesses, and how we all live and work."
Wesco is uniquely positioned to address these needs with a leading portfolio of products, services, and solutions, its leading positions in all three strategic business units, and its global footprint, all powered by digital investment in advanced capabilities.
With decades of experience, Wesco offers consultative supply chain optimisation services for material management, electronic invoicing and vendor managed inventory systems, integrated supply management, and more. It designs and implements cost-reduction programmes while improving supply operational efficiency and resiliency.
"We're a distributor and a supply chain solutions company, so we sit right in the middle of the value chain between customers and our supplier partners," says Engel. "Our technical expertise is unrivalled. We partner with suppliers, then we collaborate with customers to understand their needs and create solutions specifically for them. The key ingredient for our continued success has been our intense focus on the customer."
Wesco's portfolio of solutions includes:
Automation to increase efficiency, reduce downtime, improve capacity utilisation, quality and maximise Overall Equipment Effectiveness (OEE) in manufacturing.
Communications and network infrastructure to support technology and operational applications in businesses, schools, hospitals and other facilities.
Electrical, lighting, wire and cable: Wesco offers a broad electrical portfolio and unequalled expertise, helping its customers to operate more efficiently and profitably.
Maintenance, Repair, Operations (MRO) and Safety: Wesco's diverse, expert teams analyse inventory and safety programmes, design strategies to improve those processes, and partner with customers to implement the solutions.
Power generation and distribution: Wesco is the supplier of choice for Investor-Owned Utilities (IOUs), public power municipalities and co-ops, and contractors seeking solutions for electrical, transmission and distribution (T&D), and communications product requirements.
Renewable energy consultation to help customers meet and exceed sustainability goals, drive efficiencies and results, and cut operational expenses.
Physical security and hardware: Wesco provides full-line solutions of touchless access, mechanical door hardware, physical security, access control and video surveillance. Its experts successfully manage projects from concept to execution, applying end-to-end product, service and technology solutions to satisfy customers' project needs.
Capital Investments Fuelling Growth
Several of the secular growth trends are being catalysed by public and private partnership investments in projects like rural broadband, resilience and modernisation of utility grids, and a greater need for data centres thanks to IoT. Various studies indicate that electrification, grid modernisation, and the shift to renewables is driving utility Capex increases as aging grid assets will require $1.5-2.0 trillion of investment just to keep the current North American power grids functional, while usage is projected to grow at a rate of five times by 2040.
The US and Canadian governments will deliver $100+ billion for broadband infrastructure deployment to help close the digital divide, boost affordable internet access, and support IoT.
And with the recent Infrastructure Investment and Jobs Act, Inflation Reduction Act of 2022, and CHIPS Act in the US there is an expected $1.5 trillion of investment from the American government into sectors where Wesco is well positioned to participate.
Wesco is also participating in the global rise of cloud data centres that enable new ways of working and power 24/7 connectivity for security systems. Industry experts predict the hyperscale data centre segment will grow at a compounded annual rate of more than 20 percent over the next five years. This was a key driver for the business decision to acquire Rahi Systems, a leader in hyperscale data centres – a deal the company closed in November.
A Sustainable Future
While the increase in demand for electrification and broadband is expected to push electrical grids to capacity, the global climate crisis is demanding more renewable energy sources. From electric vehicle charging stations to remote work, Wesco is ready to meet the rising demand for electrification and broadband in this new post-pandemic economy.
In the US, various studies forecast increasing adoption of electric vehicles will change the flow of energy. Utilities will need to ensure the distribution network in the service area can handle the power load precipitating the need to upgrade power lines, increase live voltage capacity, replace transformers, and add new transmission lines.
Wesco has the drive and opportunity to participate in the decarbonisation and renewable energy sectors, as well. According to a McKinsey study, meeting the goals of NGFS Net Zero 2050 will require massive global investment. Capital spending on physical assets for energy and land-use systems will need to rise by $3.5 trillion (about $11,000 per person in the US) per year for the next 30 years, the study reports. McKinsey also expects capital spend to be frontloaded with the highest spend during the next 10 to 15 years.
The study shows that to reach power decarbonisation goals, the global power sector would need to phase-out fossil fuel-based generation and add capacity for low-emissions power.
Wesco is expanding its capabilities to meet growing demand for energy efficiency and management, renewable energy, sustainable maintenance, repair, and operations. Each sector of the business has the opportunity for growth by providing customers with products and services in support of their ESG goals.
"We continuously evolve to address the needs and challenges of our customers, our suppliers, and the communities we serve," says Engel. "Our approach to sustainability is twofold. We aim to minimise the environmental impacts of our own operations while we assist our customers and suppliers in achieving their sustainability goals through the products and services we provide."
Wesco has an established governance structure for sustainability strategy and activation. The board of directors, through its Nominating and Governance Committee, oversees the firm's material ESG focus. Wesco has set new sustainability goals for 2030, including:
Reduce absolute Scope 1 and Scope 2 greenhouse gas emissions by 30 percent from a 2019 baseline by 2030.
Reduce landfill waste intensity by 15 percent across our US and Canadian locations from a 2020 baseline by 2030.
Achieve a 15 percent reduction in Total Recordable Incident Rate (TRIR) by 2030 from 2020 baseline.
Provide 425,000 hours of safety training and development to employees by 2030.
Powered By People
This October, Wesco was named among the 50 best workplaces for career growth in the inaugural 2022 American Opportunity Index. The index assessed the 250 largest US public companies based on the real-world experience of more than three million of their employees. It is unprecedented in its focus on worker outcomes, rather than corporate policies or practise. Wesco ranked #12 overall in the report.
Through a partnership between The Burning Glass Institute, Harvard Business School's Managing the Future of Work Project and the Schultz Family Foundation, the American Opportunity Index is a first-of-its-kind corporate scorecard using big data to study the progress of workers in jobs that are open to those without university education.
Wesco has recently focused on expanding opportunities for employees and recruits. It implemented policies geared to bolstering retention, including raising wages and diversifying the workforce. Once entry-level employees prove their aptitude, Wesco exposes them to less obvious opportunities for career advancement. This dedication to talent-development is unusual in wholesaler environments — and has proven successful.
"The employees on our warehouse floor are critical to our business," says Wolf. "We wouldn't exist without them."
---
You may have an interest in also reading…
FEATURED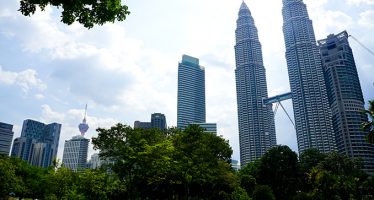 Today in India, with a tap of a smartphone, a manufacturer instantly books shipping services for his/her goods through a
FEATURED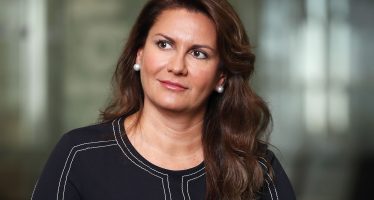 As a keen angler, Sheila Patel knows that the secret to hooking a big trout is to deliver the fly
Finance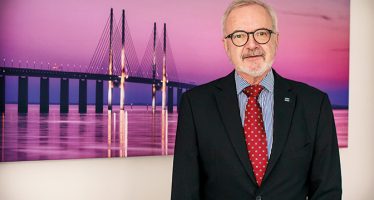 In late-December, President Werner Hoyer of the European Investment Bank shared his experiences and insights with CFI.co.  He leads an