Grit, Loyalty and Optimism are the Baron's True North
David Thomson, quite possibly the richest man in Canada, finds value in art — and ice hockey
By TONY LENNOX
When the fans of the Winnipeg Jets ice hockey team sing the O Canada anthem before a game, the line "…with glowing hearts we see thee rise, the True North, strong and free", the words "True North" get a deafening roar.
And with that, David Thomson — aka Baron Thomson of Fleet, reputedly the richest man in Canada — may feel a glow of satisfaction. The fans are showing reverence for True North Sports and Entertainment Ltd, the company Thomson founded with businessman Mark Chipman.
Chipman, who had revived the team in 2011, paired well with the polymath Thomson, media mogul and chairman of Thomson Reuters. Baron Thomson of Fleet, to use that alluring and imperious title in context, heads a vast international empire that inherited from his father Kenneth (the second baronet, who died in 2006). Thomson junior is a renowned patron of the arts, a collector with a passion for ice hockey. He owns and runs a major real estate business, and thrives on competition. As he once put it: "I'm a very competitive individual and I play a part in a very large picture — and hopefully add value to people's lives."
The people of the prairie city of Winnipeg, despite being starved of sporting success for decades, continue to bellow their gratitude at home games in the 15,000-seat stadium and sports complex built on Thomson-owned land in the heart of the city.
At the age of 65, David Thomson remains a private individual who rarely gives interviews. When he and Chipman announced the revival of the Jets and the National Hockey League (NHL) franchise award, he was cornered by a Winnipeg Sun reporter hoping for a scoop. The tall and reclusive Thomson was courteous but typically taciturn. He was finally drawn to observe: "When you do things for the right reasons, everything else seems to flow.
"The best thing in life is that things evolve, and who would have imagined a confluence of circumstances that suddenly there's an opportunity, and it makes sense? It's the right thing to do. I'm just delighted to play a part."
David Thomson was born in Toronto in 1957, the eldest of Kenneth and Marilyn Thomson's three children. He and his family lived in London during the Swinging Sixties. At his mother's funeral in Toronto in 2017, Thomson recalled kite-flying kites in Hyde Park and excursions to Portobello market. He returned to England after his schooling in Toronto, earning an MA from Cambridge University.
He was always aware of his responsibility to the family newspaper business, founded by grandfather Roy, on whose shoulders the hereditary peerage was lain. David worked in junior positions before taking a managerial role at the family-owned Hudson Bay Company. He was appointed chairman of the Thomson Corporation in 2002.
Thomson inherited a love of art from his father, and has a 2,000-piece private collection, including works by Picasso, Rembrandt, Turner, Constable and Rubens. It also features mediaeval sculpture and Inuit art, some of which is displayed at the Art Gallery of Ontario. He has donated more than $276m for the gallery's renovation.
David Thomson has six children from four partners but lives alone in Toronto; he still owns properties in London. According to Forbes — on whose billionaires list he ranks 26th — his net worth is around $50bn.
The Thomson Reuters media conglomerate was formed when the Thomson Corporation acquired British news group Reuters in 2008. David Thomson maintains active involvement, and even writes the occasional piece for the Toronto-based Globe and Mail.
Competitive he may be, but loyalty and optimism are perhaps stronger driving forces for Thomson. Reflecting on his passion for ice hockey, he recalled a game he watched with his father. Their team was 6-0 down in the third quarter and fans were leaving, but the Thomsons stayed to the bitter end. "I sat there looking at him, and not the game," David recalled, "realising I had to be the luckiest human being on earth."
---
Tags assigned to this article:
canada
---
You may have an interest in also reading…
Sustainability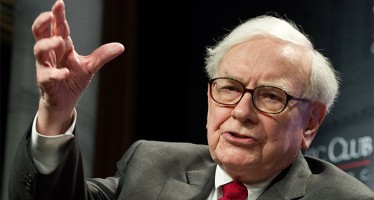 Billionaire investor guru Warren Buffett has come to the defence of the American Dream – the promise of intergenerational upward
Corporate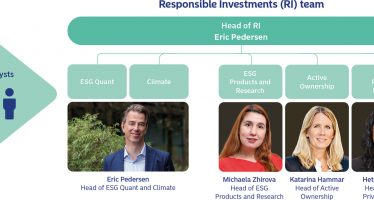 Nordea Asset Management has one of the largest and most experienced responsible investment teams in Europe: 20 dedicated ESG analysts
Latin America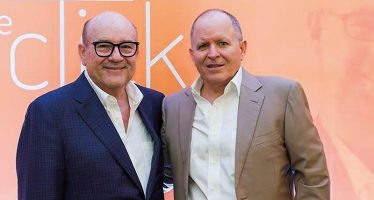 For a company about to celebrate its 100th anniversary, one can assume that many things have changed and evolved. So it