Anthony Scaramucci: Mooching Towards Washington, With No Polyester Suits in Sight
Entrepreneur and author Anthony Scaramucci has seen plenty of ups and downs — and the US presidency may not be out of his reach, despite an unfortunate beginning to his political career.
Quintessential New Yorker Anthony Scaramucci was former US president Donald Trump's outspoken communications director — and he was fired after just 11 days. His trademark wit didn't fail him, even then. "When you take a job like that," he said, "your expiration date is coming. I didn't think I'd last too long, but I thought I'd last longer than a carton of milk."
Scaramucci's blue-collar background had prepared him for life's ups and downs. Expectations of him were low, and he was never to develop a sense of entitlement. When his father heard that the young Scaramucci had been hired for a desk job, he laid down the law. "He told me that there should be no complaints now," the Mooch recalls, "and no whingeing. 'You are indoors, you are out of direct sunlight, and there's no heavy lifting involved.' So, when I got fired from the White House, it wasn't such a big deal, and I thought, 'Well, let's just get back to work'."
Culturally, he led a sheltered home life growing up. "There were no books in the house and the only newspaper we took was the tabloid Daily News. There may also have been a subscription to Readers Digest.
"I had never hit a golf ball or picked up a tennis racquet in my life, and my lack of social graces was to hold me back. My interviewer at Goldman Sachs told me that I was a smart kid, but he was appalled to see me wearing a polyester suit. I was by far the worst-dressed of the applicants.
"That had to change, and it did. But I got the job."
He says his law school education allowed him to synthesise a lot of complex ideas. With college libraries suddenly available to him, Scaramucci became an avid reader and student of history. His academic hero is his faculty adviser at Tufts University, Sol Gittleman, now 87 and living in a retirement community. Scaramucci believes that a letter of recommendation from Gittleman helped open doors for him at Harvard.
Scaramucci prefers not to name any of the villains he has come across. "I tend to see the good as well as the bad side to people," he says. He thinks of villainy in the abstract and mentions the "sins" of ego, pride, and self-importance — and is prepared to be called to account for such flaws in himself.
Scaramucci founded alternative investment firm Skybridge in 2005 and is still its managing partner. The organisation produces an annual thought-leadership event known as the Skybridge Alternatives (SALT) Conference. The Mooch, as he is affectionately known, also hosts a weekly podcast, Mooch FM, and is a busy author.
Reviewing his career, the Mooch offers a quotation from Winston Churchill: "When you're going through hell, keep going." Scaramucci resolves not to be distracted from his goals. He has suffered setbacks, pitfalls, market-based calamities — and several firings — without losing his sense of purpose. The business world excites Scaramucci because he gets his kicks from meeting people, from sharing ideas, and by adapting to new technology.
Scaramucci believes leaders in business and public life should be judged on their core values and principles. "And the team captain is there to help other people rather than fixate on themselves," he says. "In politics, too many people are more interested in preserving their power than serving the public, and this is becoming dangerous."
The markets, he believes, are probably the most meritocratic instrument of society. "(Markets) don't care if you attended Eton, Oxford, or Harvard. You can drop out and still make it big if you're brilliant. It's the flattest playing field I know. What the markets care about are your acumen and insights.
"I wake up each day feeling challenged, recognising that my assumptions may turn out to be false. The world changes very quickly, and what is particularly exciting is that there are lots of unknowns coming our way. We must adapt."
How does Scaramucci find the time to run the SALT conference, the portfolios, the podcast, and write business books? A readiness to delegate a massive amount of work. "I would rather people ask for forgiveness than permission," he says. "I don't mind them getting things wrong if they are trying hard. These arrangements have allowed us to break into the crypto markets, create thought-leadership programmes, and set up the publishing arm SALT Books. Skybridge initiatives are supported by entrepreneurs inside the organisation. They come to me with ideas and suggestions for growth.
"I am happy to allow autonomy. And whether it is the CEO of SALT or the CIO of a particular fund, they should create and run their own businesses. But with this empowerment comes accountability: our entrepreneurs are responsible to the rest of us.
"This has helped the organisation tremendously, and I'm proud of our team: they think with the right pronouns, namely, 'we' and 'our' rather than 'I', 'me' and 'mine'."
The latest book by Scaramucci is The Sweet Life With Bitcoin, which raises awareness of the blockchain and cryptocurrencies which he believes are key elements of the future of finance. "It's early days," he admits, "but I think it very important that investors have some exposure.
"We have $700m in Bitcoin and Ethereum across our portfolios, and I maintain that it is critical to buy into publicly traded stocks that are tied to that ecosystem." The First Trust Skybridge Crypto Industry and Digital Economy EFT was launched in late September.
The Scaramucci organisation will be conducting more private equity / venture capital business and digital assets exposure is to increase. "We believe that the hedge fund industry is alive and well," he says, "and we are going to be growing that core business too.
"We hope to see a doubling of assets in five years, and this will come from organic growth and the acquisition of new clients. We are already coming to see a greater diversity of assets and expect to launch one or two more ETFs during the coming year."
He is considered a likely presidential candidate and says he would never rule out a political future — but it's not something he's thinking about now. "My family comes first, but the possibility of public service may be something to revisit in five or 10 years," he says. "Frankly, I am somewhat unsuited to public life because I'm not allergic to the truth. Our politicians don't like telling the truth. As Jack Nicholson's character in A Few Good Men points out: 'The truth? You can't handle the truth.'
"To take that step, I would have to see public exasperation and the voters tired of the same old politics. Perhaps they will be looking for someone a little more entrepreneurial, more common-sense-orientated, and a solutions-based thinker.
"I'm opposed to left/right attitudes and would want to look instead for what's good for the people. I don't think we are ready for that yet. To run for office, I would have to go through the labyrinth of the Trump Republican party, and they don't look like or act like the sort of Republican politicians I respect. I'm progressive in terms of social issues and see myself as a moderate Republican in the classical sense."
Scaramucci admits that he harbours some Democratic views. "I laugh at my conservative friends who want smaller government everywhere, except in the bedroom." Women have a right to choose when it comes to abortion, he believes. "I am a Roman Catholic and it's my right to practise my religion as I see fit, but that doesn't mean I have to impose my views on others. Pro-life, pro-choice makes good sense to me."
Both parties, according to Scaramucci, are failing. "The extremism on the left is unsatisfactory," he says, "but perhaps not as dangerous as that of the radical right. There is no question that this extremism is hurting both parties. I reject the Republican hype about deficit-spending and the pretence that they are fiscally prudent — which could not be further from the truth."
Scaramucci isn't sure which party he belongs to anymore. "This is one of the big problems these days," he concludes, "and is explained by the political environment of tribal identity. I'm hoping for a move to something more transformational."
Such a move could take the Mooch all the way to Washington, DC.
---
You may have an interest in also reading…
Finance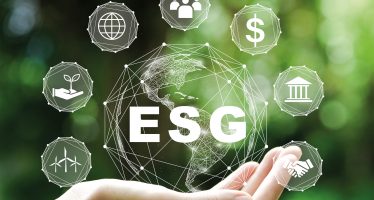 Language has been an inhibitor to the progress of sustainable business. Rather than putting a trendy new name on an
Multilaterals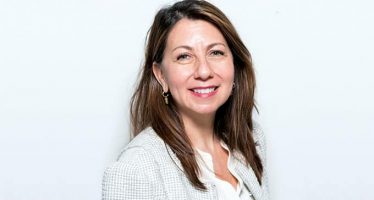 How would you sum up in three single words what characterises your team at UNCDF? Innovative Nimble Trusted What are
Sustainability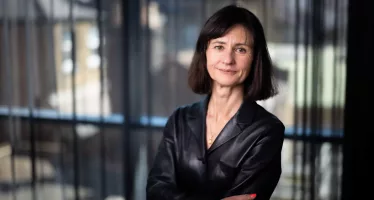 CFI.co invited Lindsey McMurray, managing partner and co-founder of Pollen Street Capital, to outline her company's mission and motivation… At