Tech, Trust, and Women's Role in Creating the Future
Cecilia Harvey's jaw-dropping career was launched by a chance careers-day visit to Wall Street. Today, she is a woman on a mission. Several missions, actually.
One of those missions is to reverse a crisis of trust in technology. "Now is not the time to have naïve optimism about technology," she says. "Technology leaders cannot afford to be indifferent or silent about issues.
"The tech industry in all its forms has such an impact on everything we do, and so the question of how we evolve our technology, and how we lead our teams, becomes one of the most pertinent questions we have to ask. Leaders in this industry must ask: can our tech potentially be causing harm to the public, and if so, what are we going to do to mitigate that risk? And taking that further: how are we going to drive positive social change?"
Cecilia Harvey migrated from New York to London in 2008, working up through C-suite positions at Accenture and Barclays to become COO at Citigroup. After a five-year stint there, she took on leadership roles with fintech ventures and start-ups. In October 2019, she made the shift from the world of finance to become CEO of sensor technology company Hyve Dynamics.
When Harvey talks about leadership, she's not referring to technical or logistical brilliance; she is focusing on social impact. "In these turbulent times, people are looking for leaders who are authentic, actionable, inspiring," she says. "What do you believe? What do you stand for? These are the questions employees and consumers are asking.
"It's not just about leading within your team. It's about taking a leadership role within the wider world of tech and being visible and offering hope and inspiration."
So, sensors? "Sensor technology can facilitate remote health monitoring and telemedicine, something that becomes more important each passing year with our aging population.
"It's a privilege to work with this technology. I'm fired-up about coming to work each day and being part of a company creating technology which can improve healthcare equality and help save lives."
Harvey believes that Hyve's patented skin sensor technology, which enhances the real-time wireless collection of biometric data, can play a key role in assisting with pandemic recovery.
"Sensor technology enables identification of many of the key symptoms and markers related to coronavirus," she says. These markers include temperature, heart rate, respiration, blood oxygen levels, and stress and anxiety indicators. "So it can function as a tool to help get employees back to work, students back in school, and consumers back to stores.
"All the women in my family worked in a hospital and I saw and heard their stories, of how some people couldn't have access to high quality healthcare, and tech can play such a role in improving that. Sensor technology will reduce the patient wait-times. And it removes barriers and allows for pooling and sharing of healthcare resources between developed and developing nations."
Raised in a predominantly female environment in New York, with mother, grandmother and aunts, "all I ever saw was women supporting other women".
Driven by a commitment to help women achieve their goals, especially within the tech world, Harvey has spoken out publicly about the "Queen Bee Syndrome" — a term for the toxic workplace competition between women that many shy away from for fear of breaking the hidden codes of "sisterhood".
"We don't have large numbers of women in leadership positions," she explains, "and if you have a situation where women don't want to work for other women, it damages the potential for other women to succeed.
"I speak up about it because it can have such a negative impact on the development of female leaders. These behaviours often stem from insecurity or lack of self-awareness, and — as a leader — I believe the only way people are going to improve is if they are given feedback." People need feedback, and the opportunity to make related changes, she believes. "It helps people improve their careers and it benefits the overall organisation."
Her advice on how to succeed in a tech industry? "In the simplest way — you just have to get out of your own way. People see obstacles for themselves, but nothing is going to be handed to you on a plate, you have to work for it. You have to always create options… I wanted to create multiple streams of income, and I wanted to be in an industry where I was a leader and an influencer.
"I made a decision to leave a comfortable job as COO Citi Group in order to create those opportunities for myself. Leaving that comfort zone allowed me to launch Tech Women Today, to get into fintech, and, more recently, to join Hyve as CEO. If you're going to get to the next level you need to surround yourself with positive people who have similar goals and values."
Harvey believes that the pandemic, its uncertainties and challenges create a entrepreneurial breeding ground. "So many people tell me their business arose from crisis," she points out. "Businesses will emerge from these difficult times. I want to help create a sense of community and help people understand the resources available to them, and the power that they have to make change."
Harvey founded Tech Women Today as a global platform, a showcase and a resource for women who want to increase their influence in the workplace. Her other programmes include Ladies Who Launch, which morphed into a virtual programme due to the pandemic, and Success Unfiltered, a platform for the stories of female entrepreneurs.
"It's through our stories that we can really connect with each other," she says. "I started to think about this last year, and when the pandemic hit it became even more clear that it was a responsibility to get content out there that can lift, inspire and motivate. Really honest content, not slick, polished stories, but a glimpse into the gritty, difficult parts that often propel people to success.
"I've been blessed throughout my career to meet so many people with interesting stories to tell, and it's our stories that show how we are more alike than we are different. My vision is to create a strong, supportive community around this: helping women change careers, start their own business, change their lives; helping them understand they have the confidence and power to do this.
"If I can have just a small role in helping people to do that — and showcase individuals that have done it — then this is my aim."
Cecilia Harvey can be found tweeting at @ImCeciliaHarvey
Tech Women Today's Twitter handle is @TechWomenToday.
By Naomi Snelling
---
You may have an interest in also reading…
Brave New World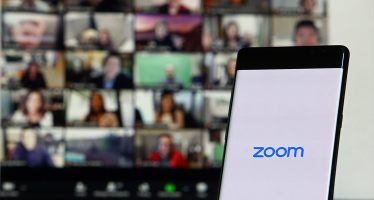 Zoom zonked out this week. Investors dumped shares in the videoconferencing service during a wholesale selloff that drove the company's
Asia Pacific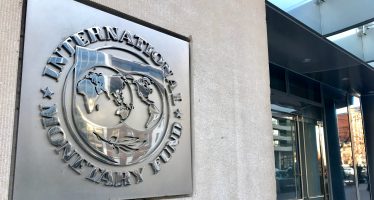 The International Monetary Fund's tenth annual External Sector Report (ESR, August 2021) shows how current account deficits in the global
Finance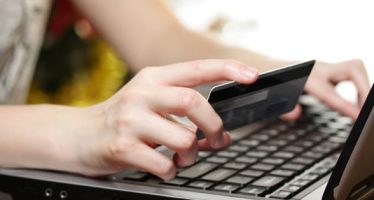 The puzzling spread of the commercial Internet could explain wage inequalities. By Virginia Hughes. Based on the research of Christopher Forman,