Marie Kondo Net Worth
What is Marie Kondo's net worth?
Net Worth:  $8m
Age:  37
Born:  October 9, 1984
Gender:  Female
Height:  1.40 m (4 ft 7 in)
Country of Origin:  Japan
Source of Wealth:  Entrepreneur
Last Updated:  August 2, 2022
Introduction
Marie Kondo is a Japanese organising consultant and author.
Kondo has written four books on organising, which have sold millions of copies around the world. Her books have been translated into several languages. One of her books 'The Life-Changing Magic of Tidying Up' has been published in more than 30 countries.
She has gained a nomination for the Primetime Emmy Award for Outstanding Host for a Reality or Competition Program throughout her career.
As of August 2022, Marie Kondo's net worth is estimated to be roughly $8m.
Early Life
Marie Kondo was born on the 9th of October 1984, in Tokyo, Japan.
Kondo got married to Takumi Kawahara in 2012. Kawahara is a well-known CEO of KonMari Media LLC. The couple has two daughters, and they previously lived in Tokyo and San Francisco before they moved to Los Angeles.
Kondo has always been interested in organising since childhood. Kondo ran into the classroom to tidy up bookshelves while her classmates were playing in another room. She founded her managing consulting business when she was 19 years old and a sociology student at Tokyo Woman's Christian University.
Career
Kondo started her career after graduating in sociology from the Tokyo Women's Christian University. She founded a consulting business when she was 19 years old. She released her first book 'The Life-Changing Magic of Tidying Up: The Japanese Art of Decluttering and Organising.'
Kondo was inspired by the Shinto religion, which emphasises rituals and spiritual practices. When her first book became a bestseller, she was asked to appear on TV. Following that, she developed a video series that taught the viewers several tips and tricks of the KonMari method.
Her popularity rose, and she started to appear on television and radio programs. In 2014, her book was translated into English, which became a New York Times bestseller. Her popularity earned her a spot in Time magazine's list of "100 most influential people in 2015".
Kondo released her second book 'Spark Joy: An Illustrated Master Class on the Art of Organising and Tidying Up' in 2016. This book was another success, and the same year, she appeared on 'The Ellen DeGeneres Show' to talk about her methods.
In 2019, her fame got a further boost when Netflix picked up some of her first book ideas and decided to adapt them into a TV series.
You might be interested in these High Net Worth Individuals...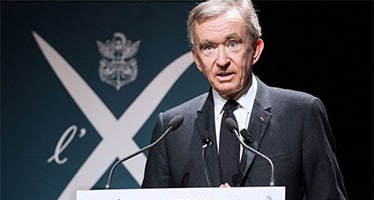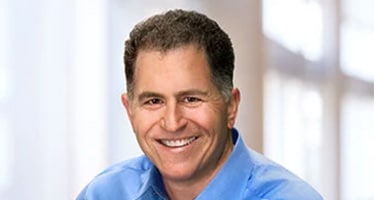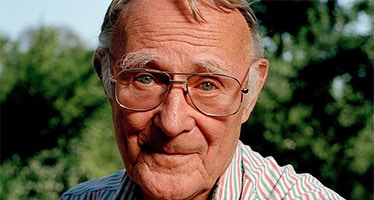 How Does Marie Kondo Spend Her Money?
Marie Kondo is a true inspiration, encouraging others to never stop fighting for their dreams. Kondo is a rich and successful woman today. She lives in a beautiful home with her family in Los Angeles. Her daily life consists of setting the mood and restoring her balance and being thankful for what she has. One of the places in her home where she expresses her gratitude is her Japanese style kamidana, a Shinto household altar.
Highlights
Here are a few highlights from Marie Kondo's career:
The Life-Changing Magic of Tidying Up (Autobiography, 2010)
One of Time's "100 most influential people" (2015)
Tidying Up with Marie Kondo (TV-Show, 2019)
Favourite Quotes from Marie Kondo
"To truly cherish the things that are important to you, you must first discard those that have outlived their purpose. And if you no longer need them, then that is neither wasteful nor shameful. Can you truthfully say that you treasure something buried so deeply in a cupboard or drawer that you have forgotten its existence?" – Marie Kondo
"It's human nature to take the easy route and leap at storage methods that promise quick and convenient ways to remove visible clutter. Putting things away creates the illusion that the clutter problem has been solved. But sooner or later, all the storage units are full, and the room once again overflows with things." – Marie Kondo
"For kids, it's best to teach them how to fold their clothes first. Kids will be able to fold their clothes at about three years old. You don't want to teach them how to put away toys first because it's difficult. Clothes are something kids wear every day, so it's easy for them to have a sense about their belongings." – Marie Kondo
"The objects you decide to keep, the ones that gave you the spark of joy? Treasure them from now on. When you put things away, you can actually audibly say, 'Hey, thank you for the good work today…' By doing so, it becomes easier for you to put the objects away and treasure them, which prolongs the spark of joy environment." – Marie Kondo
"It's going to be labour-intensive and time-consuming, but you need to take all the books down and put them on the floor. Take them down and spread them in one area. Physically pick each book up, one by one. If the book inspires you, keep it. If not, it goes out. That's the standard by which you decide." – Marie Kondo
Four Success Lessons from Marie Kondo
Here are the top lessons to learn from the success Kondo has achieved:
The Past
Attachment to the past and fears concerning the future govern how you select the things you own and represent the criteria by which you make choices in every aspect of your life, including your relationships with people and your job.
Cleaning
The objective of cleaning is not just to clean but to feel happiness living within that environment.
Reset Your Life
Keep only those things that speak to your heart. Then take the plunge and discard all the rest. By doing this, you can reset your life and embark on a new lifestyle.
Our Possessions
The best way to find out what we really need is to get rid of what we don't. Quests to faraway places or shopping sprees are no longer necessary. All you have to do is eliminate what you don't need by correctly confronting each of your possessions.
Summary
Marie Kondo is a well-established Japanese organising expert who has authored numerous books and presented various shows on utilising space. She is known for inventing the KonMari method, emphasising the need to declutter spaces and keep only those things which "spark joy." After the release of her first book, she became a national celebrity in Japan.
She was named among the 100 most influential people in 2015 by TIME magazine.
As of August 2022, Marie Kondo's net worth is estimated to be roughly $8m.
---