ICBC Dubai (DIFC) Branch: Innovate to Differentiate
Innovation is a key element written in ICBC's core value – "integrity, humanity, prudence, innovation and excellence". Awarded as the Most Innovative International Bank EMEA 2021 by CFI.co, ICBC Dubai (DIFC) Branch has always adhered to the culture of innovation and continuously innovated in major projects supporting local society's development, its financial products and services serving real economy, new platforms of client engagement and cultural integration, etc. Through its continuous endeavours and stable development, ICBC Dubai (DIFC) Branch has developed into the leading Chinese bank in the region, possessing an excellent customer base, a diversified business structure, strong innovation capabilities and market competitiveness.
ICBC Dubai (DIFC) Branch has continually innovated since its establishment in the region in 2008. Fully focused and committed, the bank has improved the lives of many along with bettering financial services through various aspects such as technology empowerment, accelerating digital transformation, and extending service connotations in a local and regional scale.
Innovation is an essential factor to build the banks vision of a world-class globally competitive modern financial enterprise that values excellent services to clients and also continuously contributes to society. That is why ICBC Dubai (DIFC) Branch continually looks for opportunities which help deliver its ambition to be a grand bridge connecting the region with China.
Not faltering in its commitment to the region during the global pandemic, ICBC Dubai (DIFC) Branch continued to work extensively with corporates and governments to support development in key areas such as infrastructure, power and water, as well as oil and gas. Regardless of industry, the firms who have rebounded more quickly from the global pandemic are those who have embraced innovation that relates to colleague engagement, client relationship building and digital transformation agendas.
The rescheduled Dubai Expo 2020 took place and China had one of the largest foreign pavilions with ICBC being the official partner for the site. ICBC was able to use the space to help showcase the banks story and highlight its many achievements at the "world's largest show" that attracted the most visitors in history of the event. Using engaging videos and interactive activities, the bank was able to engage with dignitaries, businesses, residents and tourists that have come to visit the Expo 2020 site.
Recognising the importance of the Belt & Road Initiative and the rise of green finance, ICBC Dubai (DIFC) Branch was able to hold two large scale forums designed to share best practice across industries. The experience and agreements the bank has entered into, suggests that ICBC Dubai (DIFC) Branch and the industry will see increasing opportunities for new energy, clean energy transformation and wind power project financing.
ICBC Dubai (DIFC) Branch has also developed a 'trinity' approach for compliance, credit and liquidity. The bank focuses on the "management of personnel, assets, defence lines and bottom lines", and continuously enhancing enterprise risk management based on the path of "active prevention, smart control and comprehensive management".
Innovation can also be demonstrated in terms of the bank's commitment to be a grand bridge between China and the Middle East and North Africa. On one side, it is about providing a pathway for Chinese-funded enterprises to grow their international business and ICBC Dubai (DIFC) Branch has certainly done this during challenging macro-economic times for those leading companies. ICBC Dubai (DIFC) Dubai has also seized local opportunities, working with leading regional companies to help them expand and run their businesses.
Clients have been supported with a broad range of value adding services such as supporting the financial needs of the UAE and wider region, providing a comprehensive international trade, overseas financing against domestic support, project finance, clearance and settlements, and bond issuance.
ICBC Dubai (DIFC) Branch believes that innovation is at its core value, therefore it constantly enhances its innovative capabilities, promotes financial, instrumental and business innovations, adopts transformative technologies and supports the economic development through reforms to inject new vitality into local and global development.
For more information, visit www.icbc-ltd.com
---
---
You may have an interest in also reading…
Corporate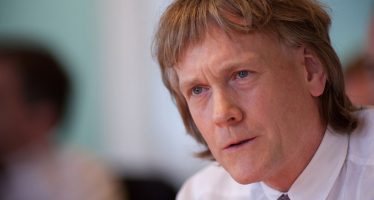 David Thomson, quite possibly the richest man in Canada, finds value in art — and ice hockey By TONY LENNOX
Corporate Leaders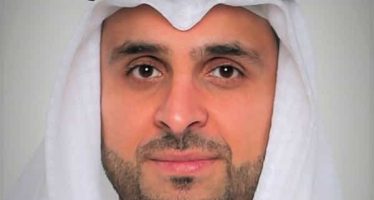 Arbah Capital's management, counting on a team of seasoned professionals, is definitely on track to deliver superior results with its
Corporate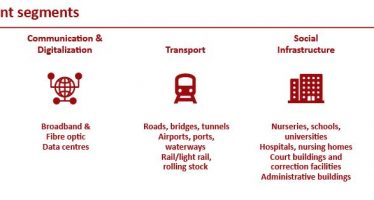 Kommunalkredit Austria is a specialised bank for infrastructure and energy financing with a clear objective: to create sustainable value to